When I finally got my passport, the first country on my list was Vietnam. Apart from the soup and bike culture, I sensed the similarity of their culture to ours. Flying to Vietnam is easy as major airlines in the country offer direct flights to Ho Chi Minh and Hanoi. On my case, I booked a promo ticket to Kuala Lumpur International Airport 2 then to Tan Son Nhat International Airport in Saigon. Here's a do-it-yourself for 3D2N in Ho Chi Minh City itinerary and travel guide.
If there's no way of getting a 2-day leave, then utilize weekends and a day next to it. Ho Chi Minh City is a large city but most tourist attractions clustered in the city center. Preparing your list of things to see for a limited time is not tedious because places not to miss are just a block away from each other. To maximize the limited schedule, it's better to avail the earliest flight to Ho Chi Minh City that will arrive at the airport before 7AM. Last flight back to Manila that leaves Vietnam around 9PM is also recommended.
THINGS TO REMEMBER
Visa/Immigration
Filipinos traveling to Vietnam don't need a visa for a maximum stay of 21 days. However, if you intend to stay in the country for more than 21 days, you can settle your visa at the Embassy of Vietnam in the Philippines located in Malate, Manila. There are no fees to settle and forms to fill in when you arrive in Tan Son Nhat International Airport. Just go straight to the immigration booths to get your passport stamp. For other nationalities, check the visa policy of Vietnam before your visit.
Weather
Provinces in Vietnam are clustered into 4 regions. Ho Chi Minh City is in Southern Vietnam and weather is generally dry from November to April, with wet season from May to October having the highest rain fall from June to August. I visited Saigon on the first week of November and there were downpours during early morning and late afternoon.
Currency/Exchange
You can bring US Dollars and just exchange it to Vietnamese Dong at the Airport on your arrival. Standard exchange is at 1USD = 22,000VND. ATM machines are also available at the airport and please do note that international ATMs have a higher limit (around 500USD) than local ATMs (around 100USD). Since Vietnam has a cash-based economy, credit cards are only accepted on some mid to high-end restaurants, hotels, and department stores and most of the time charges an additional 3% add-on. It's better to spare a space on your wallet for some dongs or bring your ATM card all the time.
Getting Around
If you're coming from Tan Son Nhat Int'l Airport and on a budget, take bus number 109 for 20,000VND from the airport to Park 23/9. Park 23/9 is just across the backpacker haven, Pham Ngu Lao Street. In getting around the city, you can either take the local bus or taxi cabs. For taxi cabs, recommended taxi companies are Vinasun or MaiLinh for their reliability. Local bus to and from attractions within the city will cost you around 5,000VND to 7,000VND.
3D2N HO CHI MINH CITY ITINERARY
DAY 1 – Saigon City Tour
On your first day, leave your stuff at your hostel and spend the morning checking attractions before your check-in time. You could start exploring destinations in the city starting from the Independence Palace and trace the interesting stories during the Vietnam War up to the War Remnants Museum. Other destinations to consider are Saigon City Hall, Saigon Opera House, Notre Dame Cathedral, and Saigon Post Office. Spend the entire day on the streets of Saigon to appreciate the way how the government maintains these centers and places that showcase the vibrant history of the city and Vietnam in general.
DAY 2 – Cu Chi Tunnels
Second day in Ho Chi Minh City can be scheduled for a Cu Chi Tunnel experience or a Mekong Delta day trip. I was interested with the tunnels so I picked it over the other. You can avail tour services from agencies that offer the experience for 9USD excluding park entrance fees. I did a do-it-yourself visit to the Cu Chi Tunnels and only spent a total of 116000VND (around 5USD) for the bus rides and entrance fee.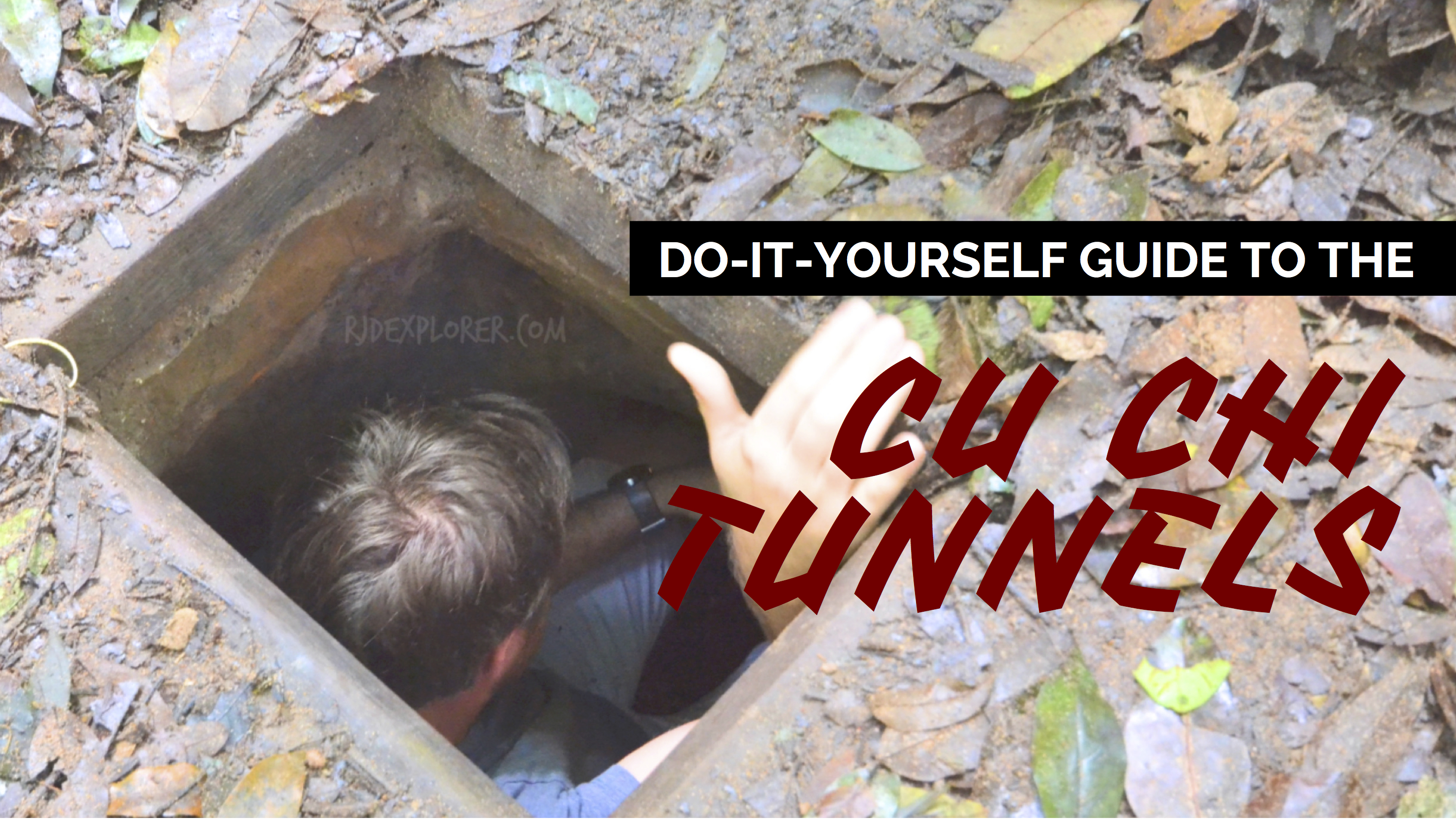 DAY 3 – Market Encounter and Food Trip
When you weren't able to contain all city attractions on your first day, continue your city tour by dropping by two famous markets in Saigon; Ben Thanh and Binh Tay markets. It's great to experience a market encounter and observe the trading of items from textile, wet goods, and food. Speaking of food, Ho Chi Minh City offers a varied landscape when it comes to dining and soups like pho and bun bo hue are must-tries. Don't forget the famous Vietnamese coffee served in a dripping filter to be combined with sweet condensed milk.
If your energy and budget permit you, visit Bitexco Financial Tower and scale up to its 49th floor to enjoy a sweeping view of the whole city. Joining a night food tour from XO Tours will also expose you to the usual meals the locals avail from night food centers. Apart from the local delicacies, you could experience riding a motorbike on Saigon streets at night.
WHAT TO EAT
No first-timer in Ho Chi Minh City can leave the city without slurping a savory bowl of pho. But apart from pho, Saigon offers a varied landscape of food to try from soups, seafood, grilled meats, and desserts. Streets are the best places to avail a unique Vietnamese dining experience where vendors intricately prepare the local delicacies on their side-street booths.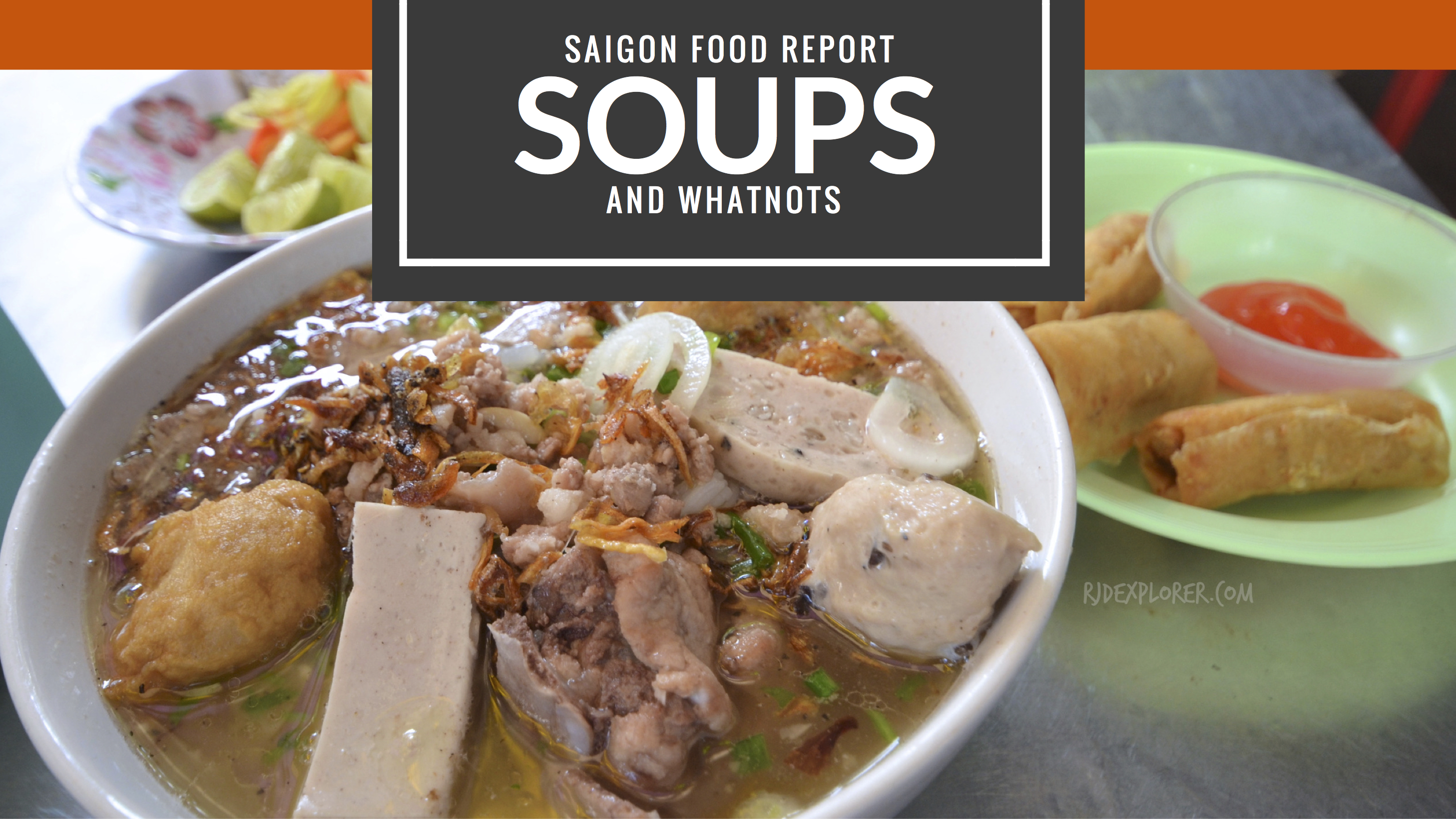 WHERE TO STAY
Pham Ngu Lao Street is tagged as the backpacker haven of Saigon because of the cheap dorms and guesthouses. One of the catches of having your accommodation in District 1 is that the area gets easily crowded and chaotic at different times of the day. The Common Room Project has private and boutique dorm rooms. Bunk-beds are laid out properly that provide generous space for every traveler. The luxury hostel offers a hassle-free stay with the comfy beds, oversized and fluffy pillows, and duvets. Apart from the bed, convenience includes having a universal plug, reading light, and own locker with lock. Every room is fully air-conditioned and has its own en-suite toilet and bathroom equipped with hot and cold shower, bidet, complimentary toilet amenities such as shampoo, shower gel, and toothbrush.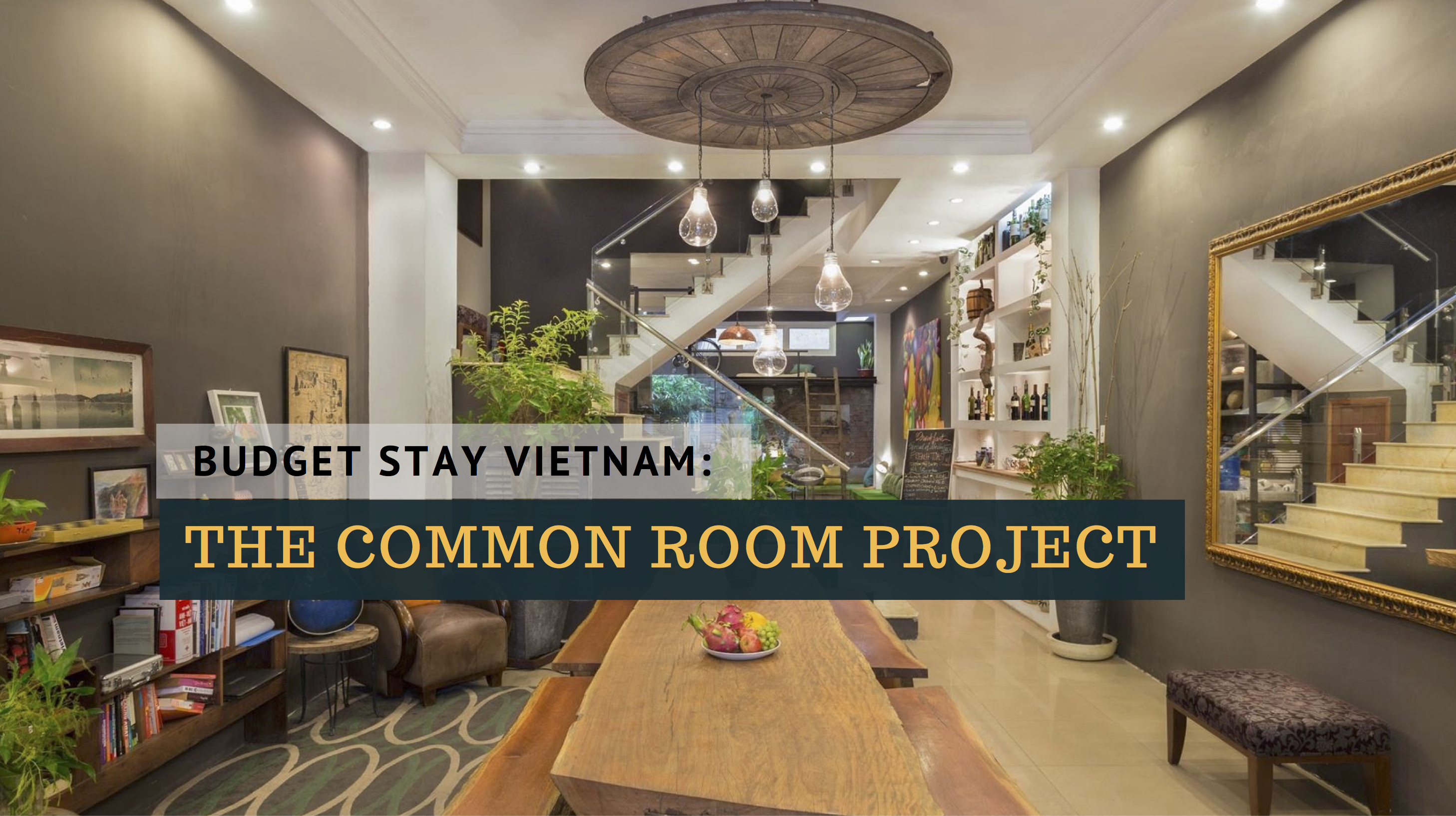 BOOK YOUR ACCOMMODATION IN HO CHI MINH CITY NOW!
SAMPLE EXPENSES | Ho Chi Minh Itinerary for 3D2N (excluding airfare)