Back at my hostel in Old Quarters, I was worried about my scheduled Hanoi Old Quarter Food Tour that day. It was already 3 PM and the rain was non-stop. Last time I had a Hanoi evening street eats, rain joined our group. I was praying hard for the weather to be fine this time. A few hours later, skies cleared and the weather went better. Peter, tour guide for the activity, picked me up from my hostel. He was with a Korean family of three, and an Australian lady to complete our group of five.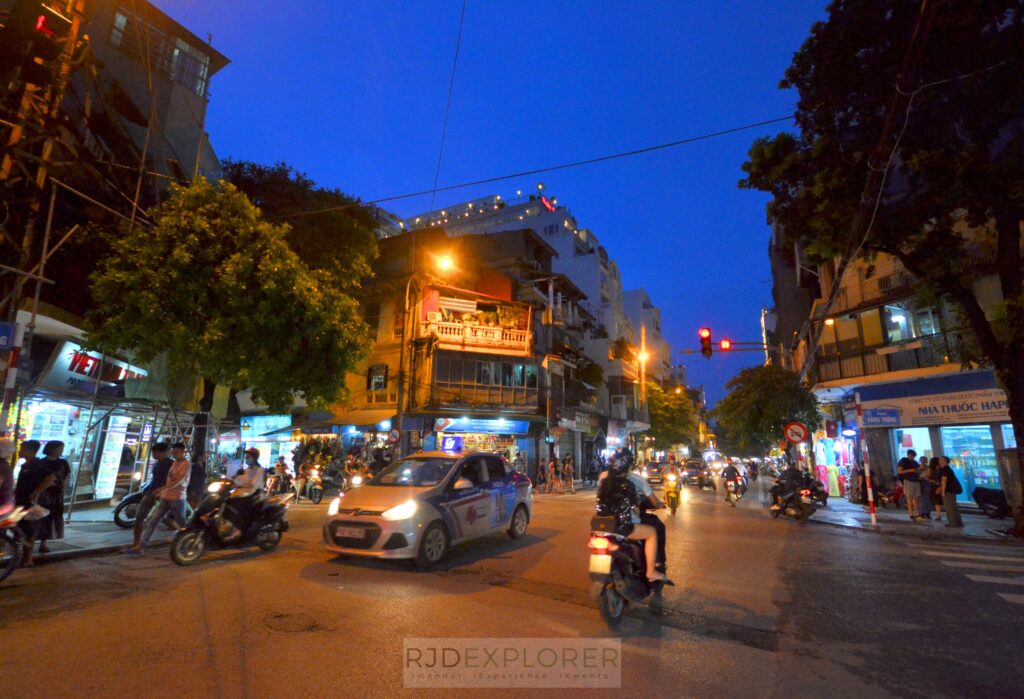 I booked the Old Quarter food tour on Klook. The platform is a one-stop-shop for affordable local tours and activities. We walked for a few minutes to our first stop with every step choreographed with the blazing motorbikes. Peter enumerates the several dishes to be sampled but local crowds on shophouses dominate his voice. Few turns and we arrived on our first stop.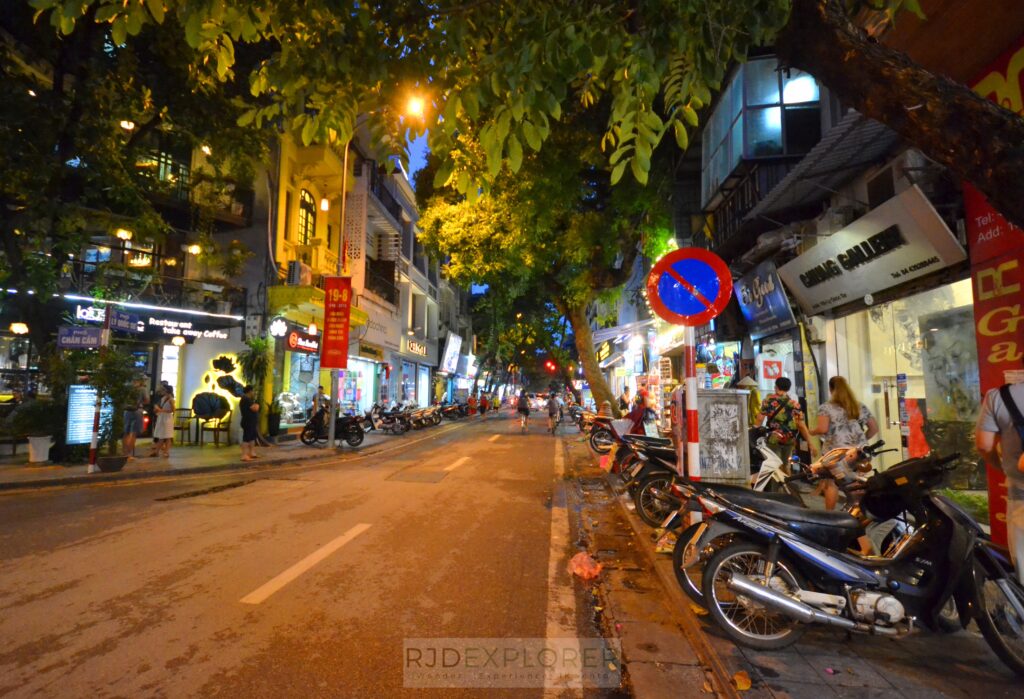 FIRST STOP: Dried Beef Salad and Dumplings
At a corner of a busy intersection, we settled on low stools and waited for the first treat of the food tour. Two separate plates were served, one for Nom Thit Bo Kho and Banh Bot Loc. First is a dried beef salad served with shaved green papaya, some fresh leaves, and groundnuts. While Banh Bot Loc is tapioca wrapper filled with minced pork, shrimp, and mushroom. Both meals were great appetizers to kick-off our Hanoi Old Quarter Food Tour.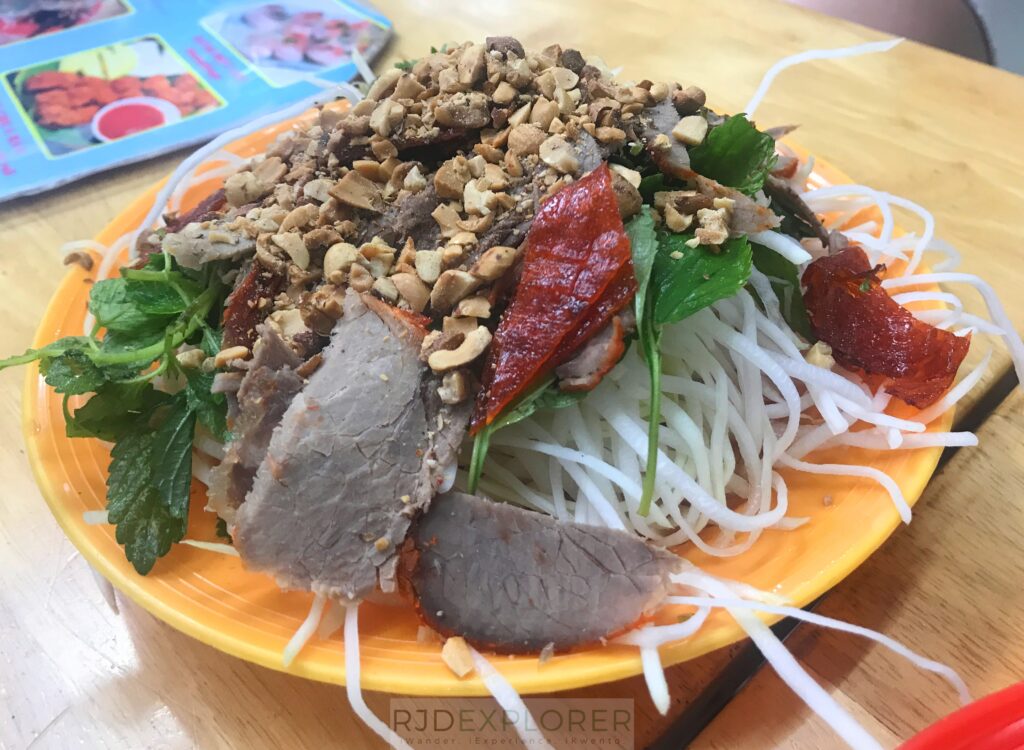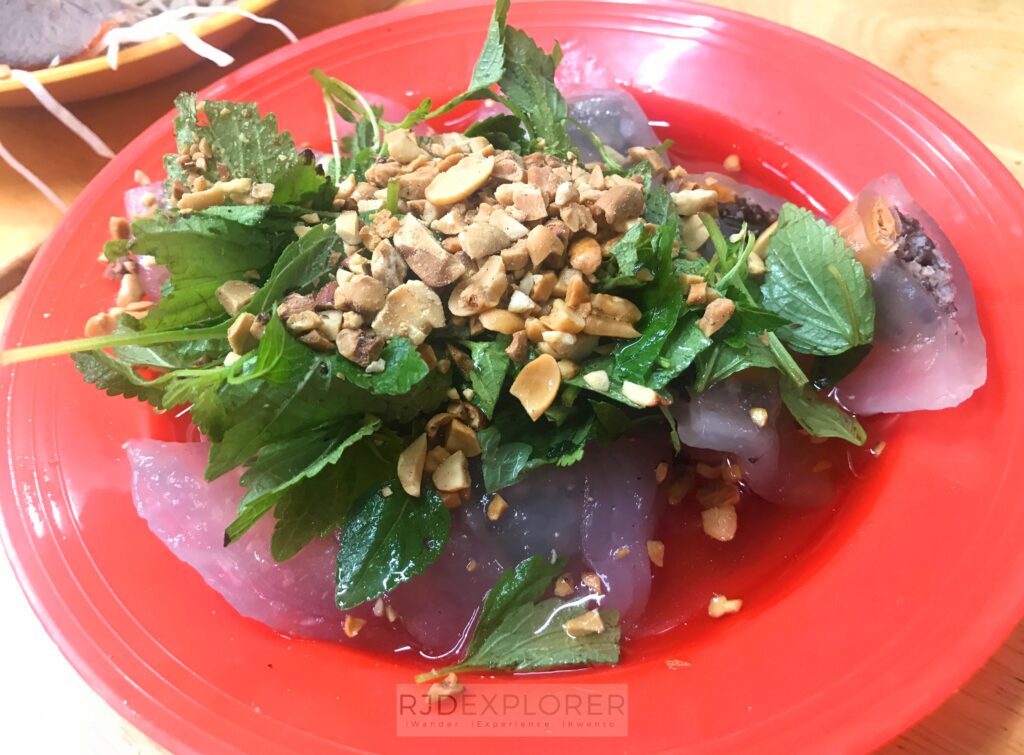 SECOND STOP: Egg Coffee
We made our way near Hoan Kiem Lake and walked the perimeter. This brought us to a narrow alley followed by a sketchy staircase. The way led us to one of the best places serving cafe trung, or egg coffee. Sounds strange but this coffee with a twist will surely amaze everyone. I tried it on my first visit to Hanoi in 2017 and it was indeed a great version of coffee. The egg coffee served has a foam art and the expected thick caramel-y froth.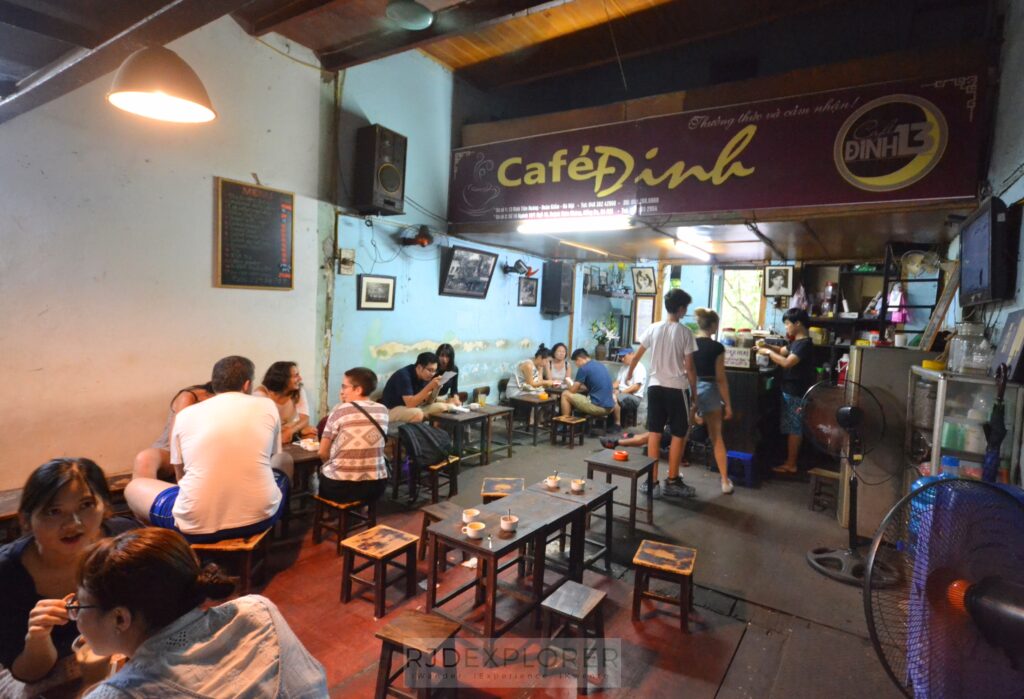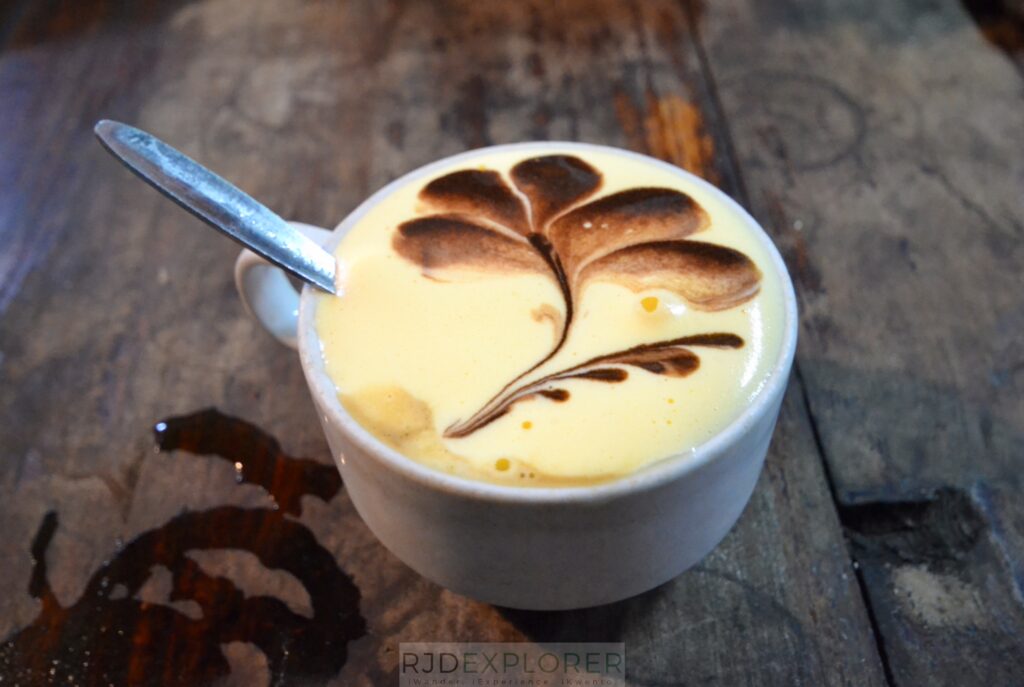 THIRD STOP: Steamed Rice Paper
On the other side of Hoan Kiem Lake was the next stop of the food tour. Two ladies sitting on low stools welcomed our guide and asked how many servings to prepare. A few seconds, she poured a mixture of rice flour and water to the steamer and made thin sheets of steamed rice paper. The lady on her side filled it with some minced pork and mushrooms and rolled it loosely.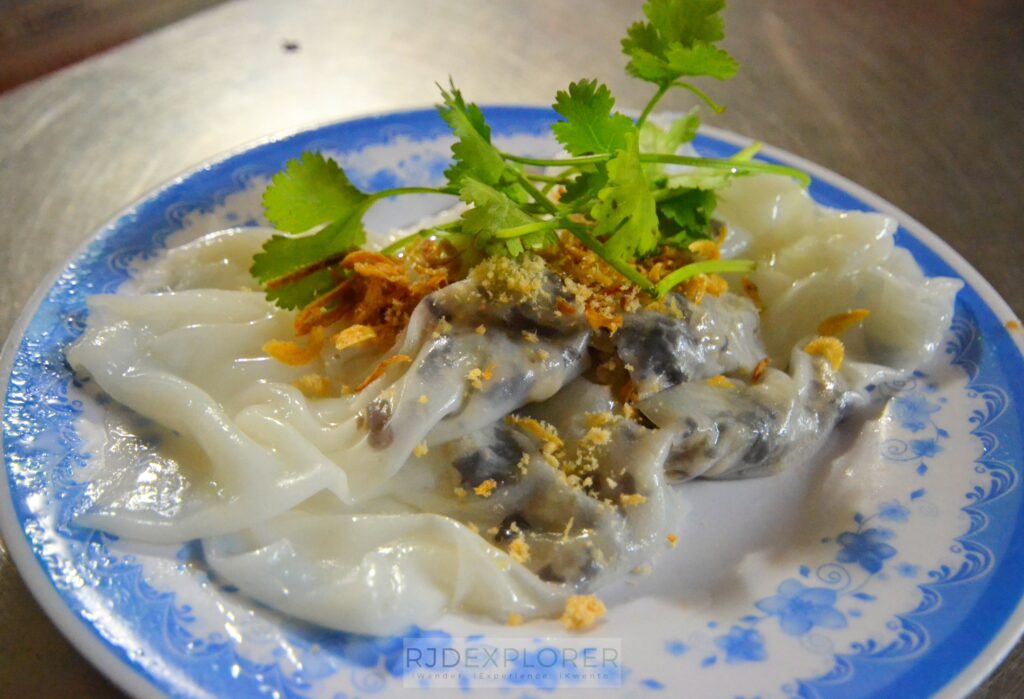 While waiting for the food to be served, our guide led us to the second floor of the shop where the family also rest during the night. He prepared the dip for us by half-filling the bowl with the magically delicious Vietnamese dipping sauce, put some chili oil, and voila! We had a perfect meal. I consider this meal the best Vietnamese food we tried during the Hanoi Old Quarter food tour.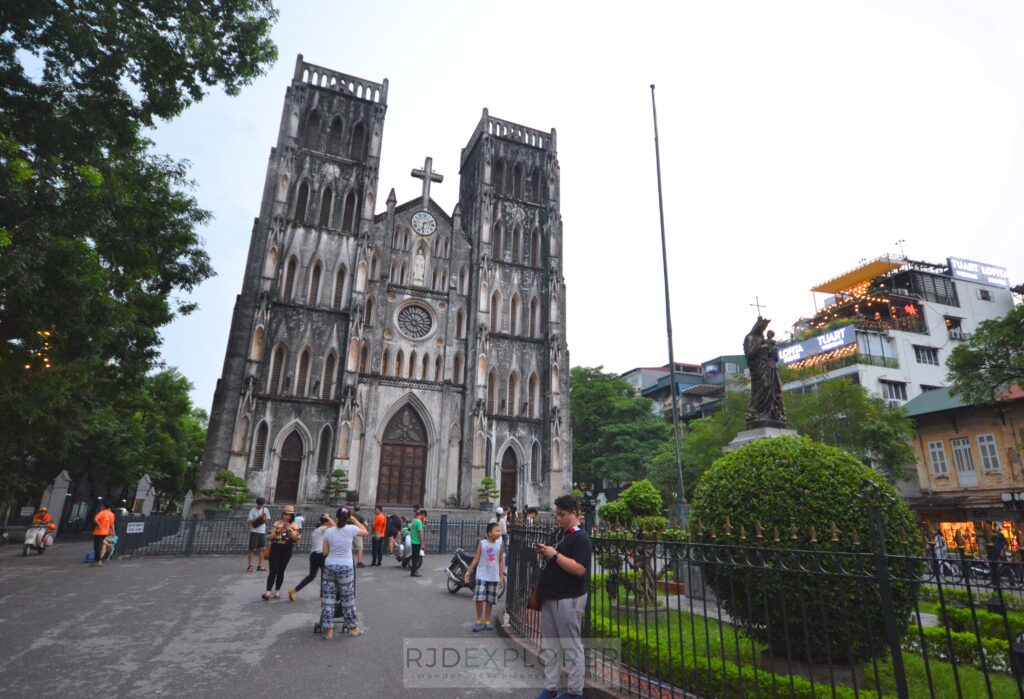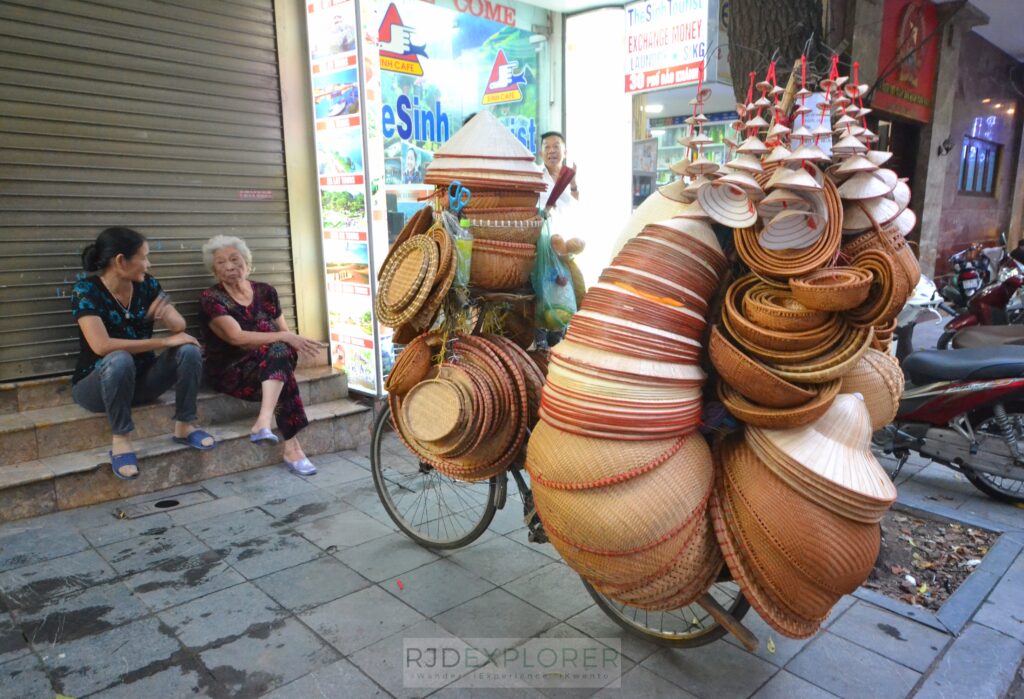 FOURTH STOP: Spring Rolls and Fried Goodies
Most meals in Vietnam are either soup-based or steamed making it one of the healthiest cuisines of the world. But there are also few ones that break the norm. Our next stop is famous for fried snack bites. A plate served in front of us was filled with crunchy shrimp in potato batter, fried fermented pork, sweet potato with bean fillings, and mom's dish. In addition, is another plate of spring rolls.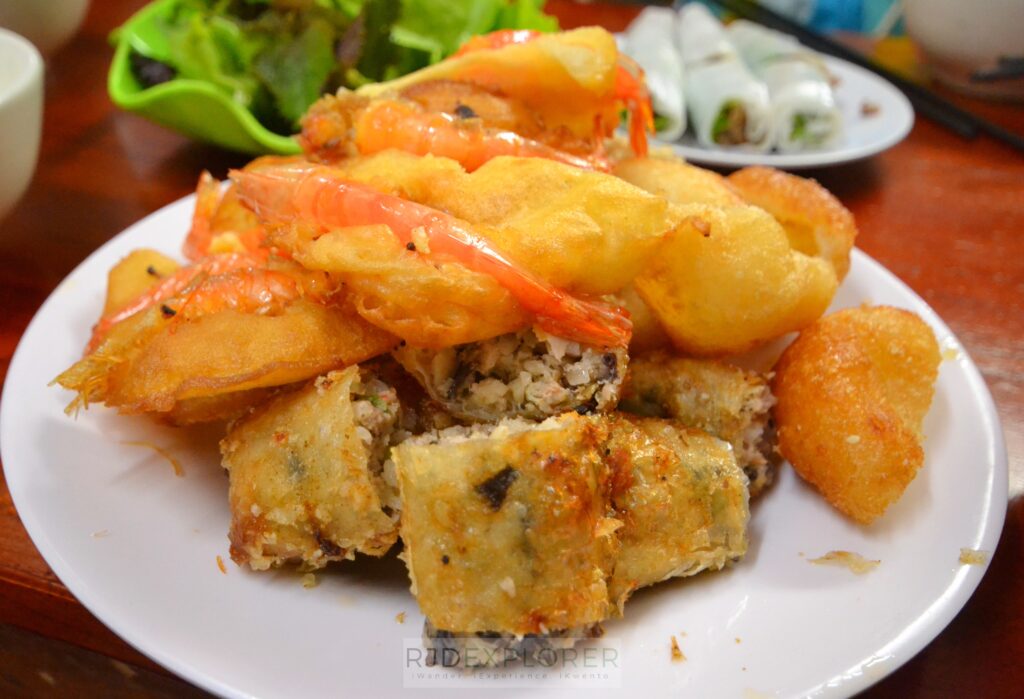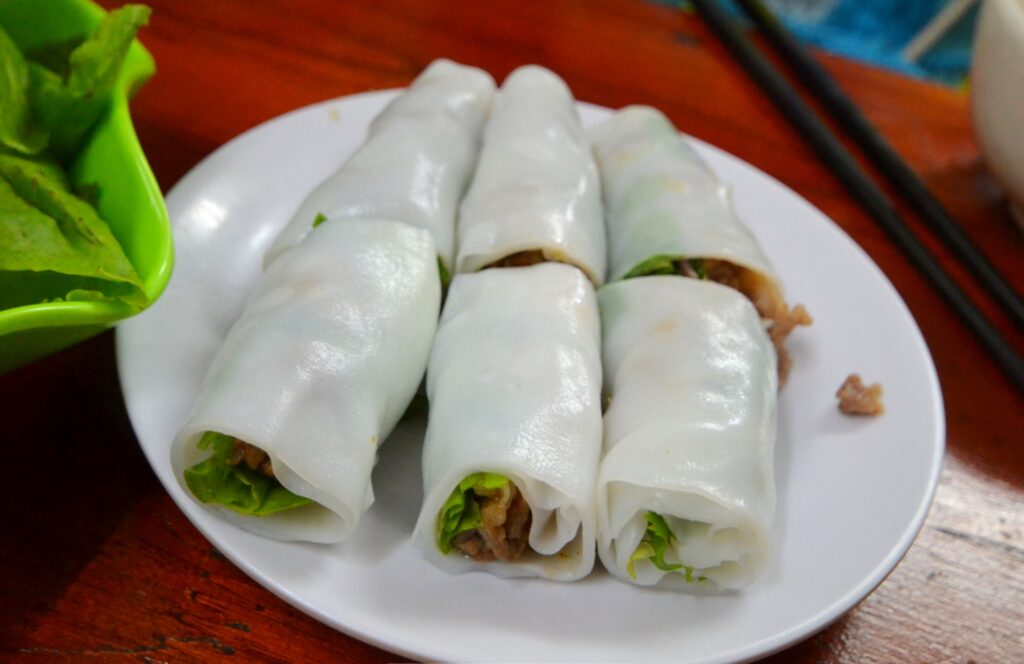 Mom's dish, as what our guide mentioned, is a dish that most Vietnamese moms know how to prepare. It's simply a fried spring roll but the fillings are a combination of any food leftover.
FIFTH STOP: Pho Ga
I was already full when our guide told us that it's time for some pho! We arrived at a familiar restaurant where I had a random meal during my first visit to Hanoi in 2017. I didn't know that it's famous for pho ga, chicken noodle soup. Thankfully, our guide only ordered regular servings of the noodle soup, a little help on my bursting belly. Peter also helped us customize the soup by allowing us to add chili, lime juice, and the vinegar-with-garlic sauce. The flavors blended really great providing a nice meal.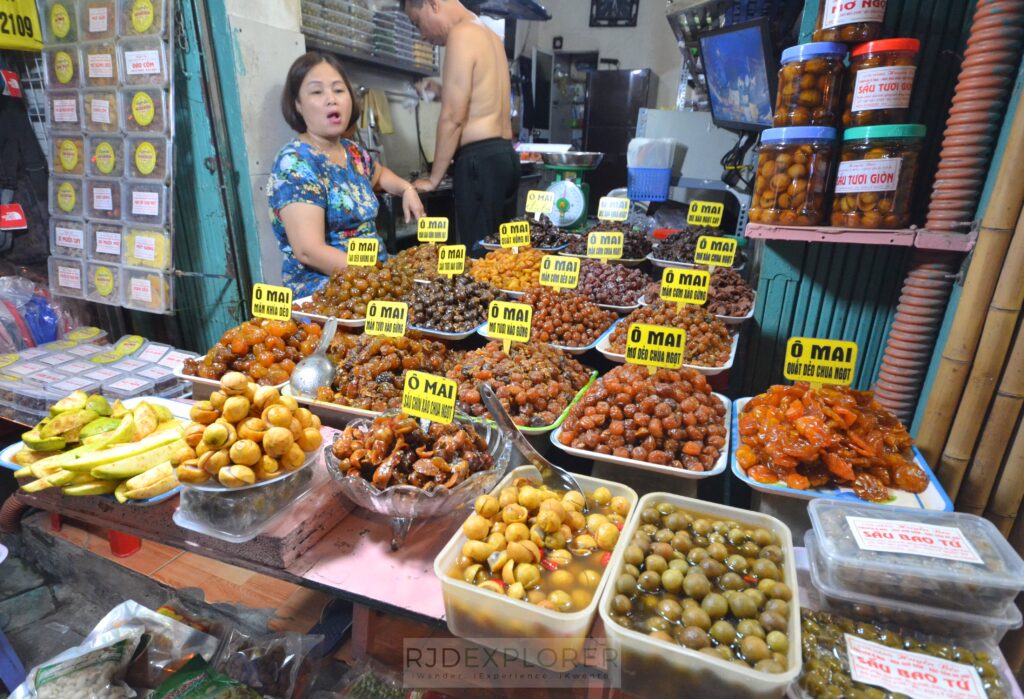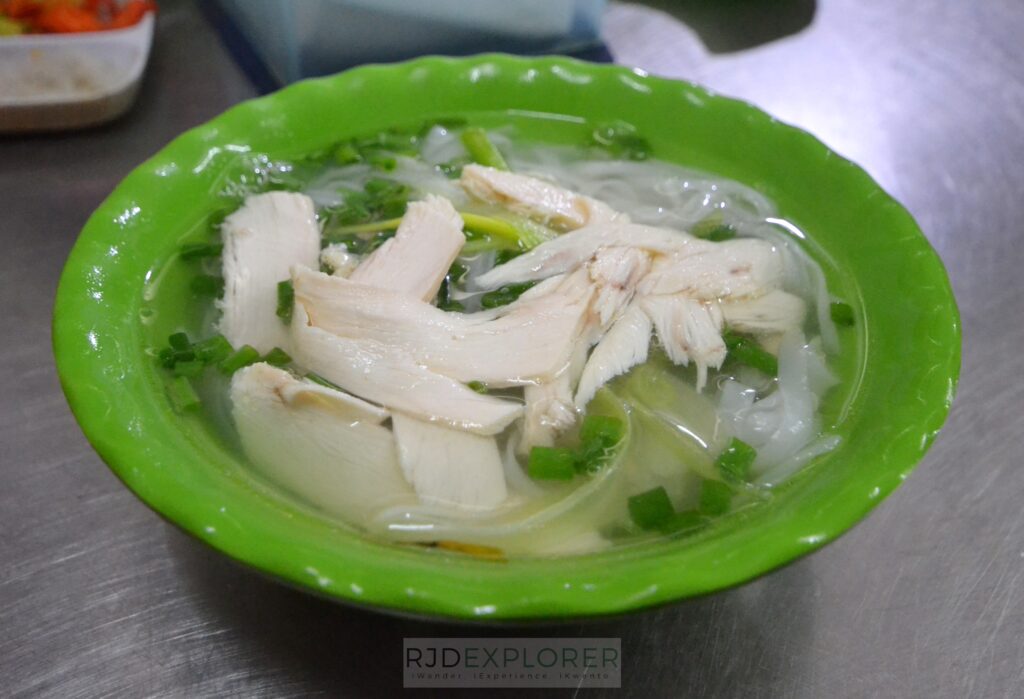 SIXTH STOP: Banh Mi
Banh Mi is a testament to French settlement in Vietnam. The baguette serves as the bread for this famous Vietnamese sandwich. It will then be filled with various ingredients such as pate, meat like chicken or pork, and some sausages. The pickled cucumber, carrots, turnips, and other vegetables are added for a fresh taste of goodness.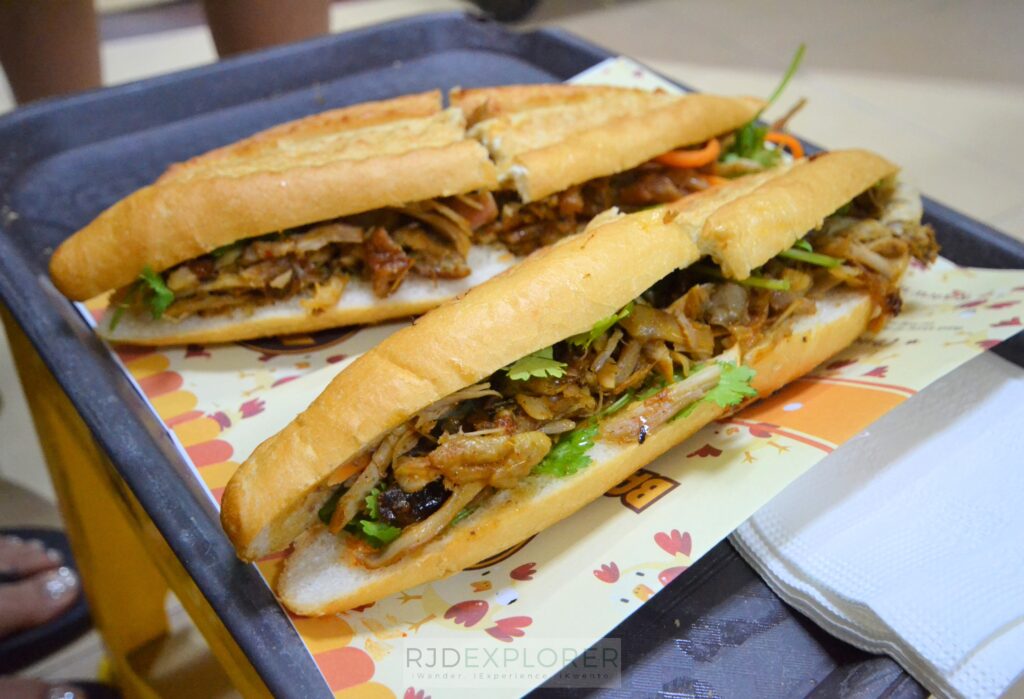 LAST STOP: Sticky Rice Ice Cream
To cap the Hanoi Old Quarter Food Tour on that day, we walk for few more blocks and arrived at a dessert place. The store offers fruit shakes and other coolers but we were there for the sticky rice with ice cream. I thought the dessert will be a simple one but the shaved coconut and toasted coconut meat on top of the ice cream provided an explosion of flavors.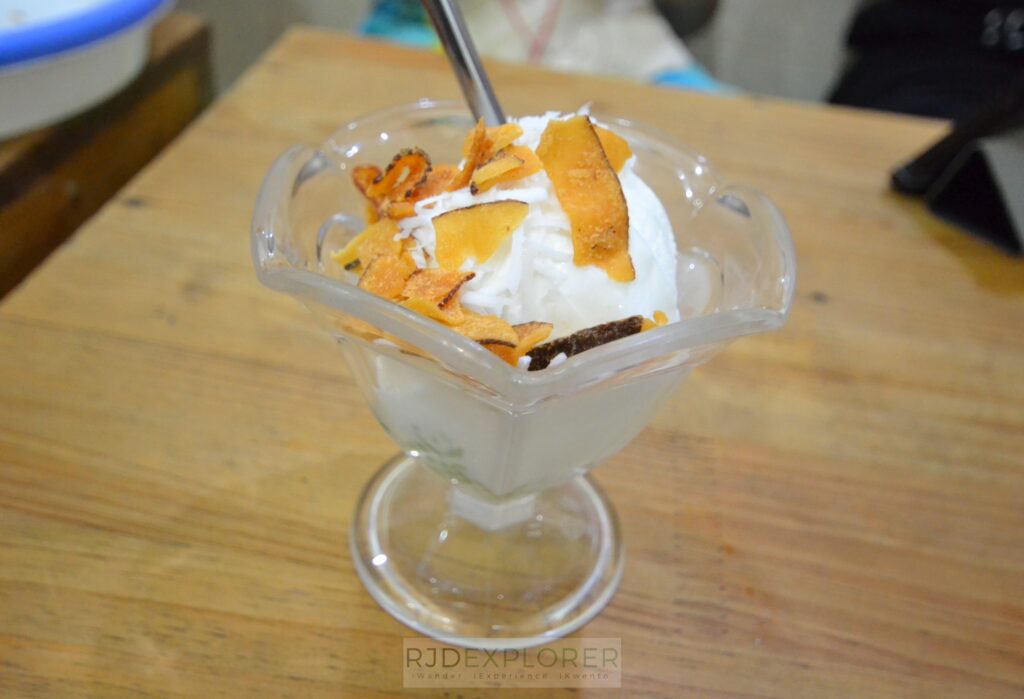 I enjoyed this food tour compared to the last food tour I had on my first trip to Hanoi. Given the fact that the weather was better this time, there was also a wider variety of food we sampled during the tour. In addition, restaurants on the list not only offer delicious Vietnamese food but also share a distinct story and experience to diners. If you have a free 3-hour period on your itinerary on your Hanoi trip, I definitely recommend this Hanoi Old Quarter food tour.