On my previous trips to Bangkok, I've stayed and featured budget places to stay on the backpacking capital of Southeast Asia. Several Bangkok hostels served as my abode because my budget was a bit tight on those trips. On my recent visit to Bangkok, my friends and I decided to take the accommodation option one notch higher. This led us to Holiday Inn Express Bangkok Siam.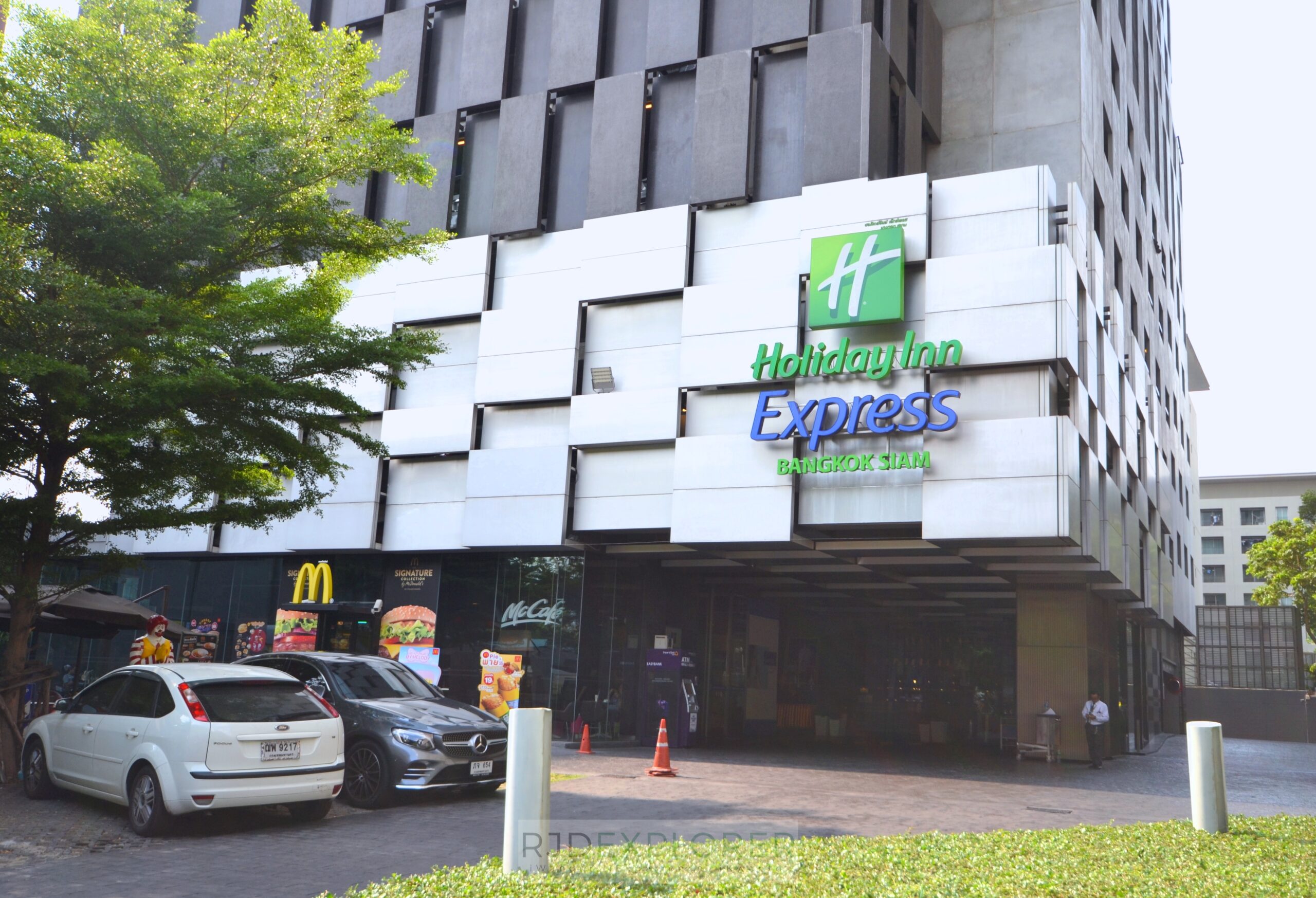 One of the things that made us consider the property for our Bangkok trip is its location. The hotel is just a few yards away from National Stadium station of the Silom Line. This means that we'll be accessible to most attractions near the train lines such as night markets, few temples, and Bangkok malls.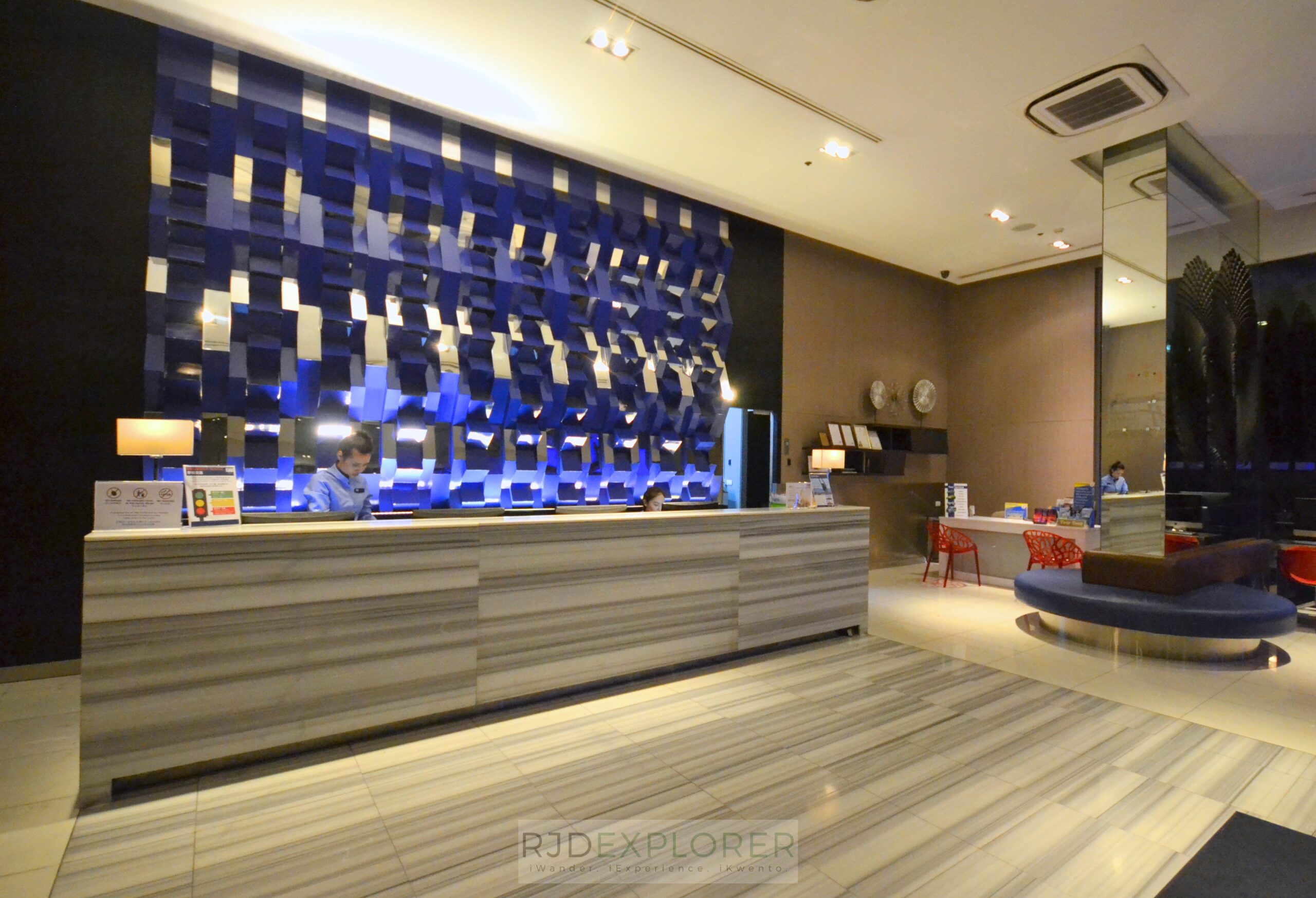 Modern facilities and rooms offering sweeping views of Pathumwan district await every guest. They have a 24-hr front desk that can accommodate everyone any time of the day and even at wee hours of the morning. Checking in was smooth and fast and there was no deposit fee asked on arrival. After completing all necessary check-in procedure, we were ushered to our rooms.
Holiday Inn Express Bangkok Siam Rooms
Straight to the airport from work for a red-eye flight, we found ourselves enjoying the comforting sense of our rooms. Holiday Inn Express Bangkok Siam rooms are classified in either standard or superior having either a queen bed or two single beds. We were lodged in a two-bed room with a striking view of Pathumwan district on a floor-to-ceiling window.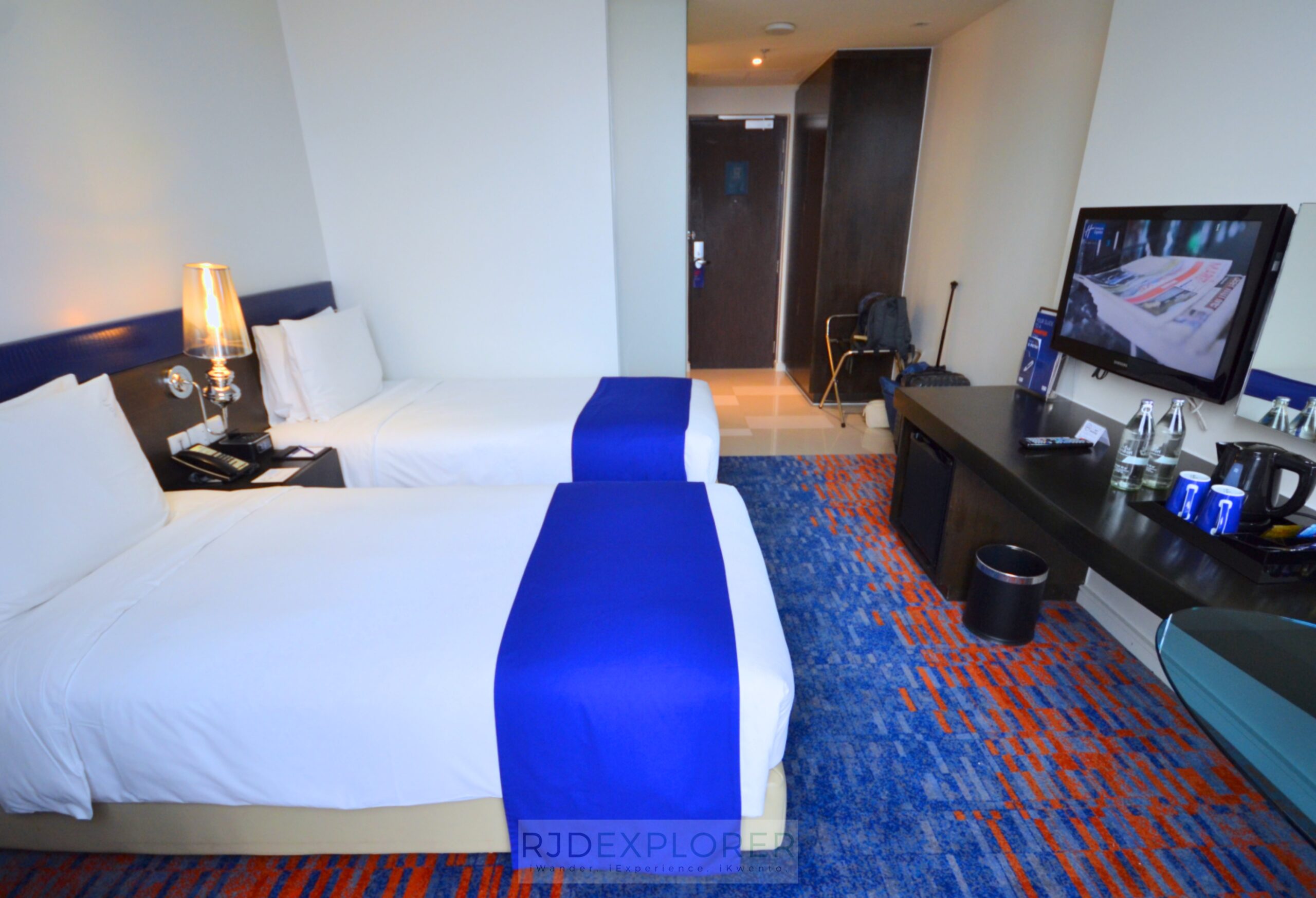 Apart from the high-quality beds readied with soft and firm pillows with your choice, there's also a single armchair sofa. In-room amenities include 32-inch flat-screen LCD television, mini refrigerator, coffee and tea making facility, and direct-dial phone. The ergonomic work station features desk-level outlets, lamp, and availability of power converter and electrical adapters. Complimentary coffee, tea, and bottled water are replenished daily. If you're traveling in groups, continue the bonding by availing their connecting rooms.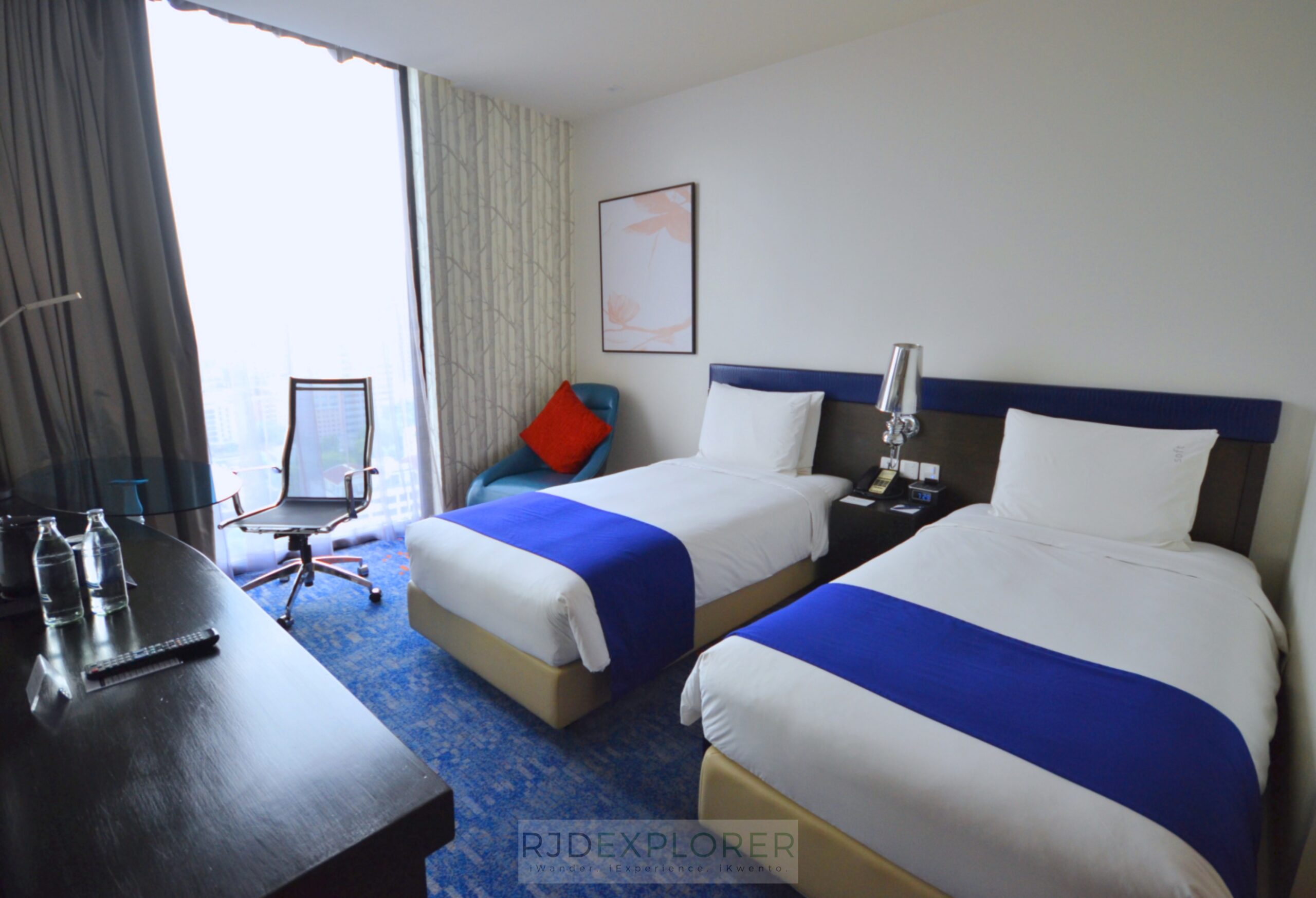 The multi-functional bathroom is equipped with a power shower (hot and cold), basic toiletries such as dental kit, shampoo and shower gel on dispensers, hair dryer, and bidet. Fresh towels are provided but be reminded that Intercontinental Hotel Group promotes the Go Green program. On this effort, if you want to change your towel, put them on the floor. If you put them back on the rack, it means that you are okay to reuse them.
Express Start Breakfast
Complimentary breakfast is served on the 7th floor of the hotel. The dining area is not that big to accommodate the volume of guests. With that, the management has reminders posted on the elevators flagging the traffic every hour. Better to check the information for you to schedule your visit to the buffet.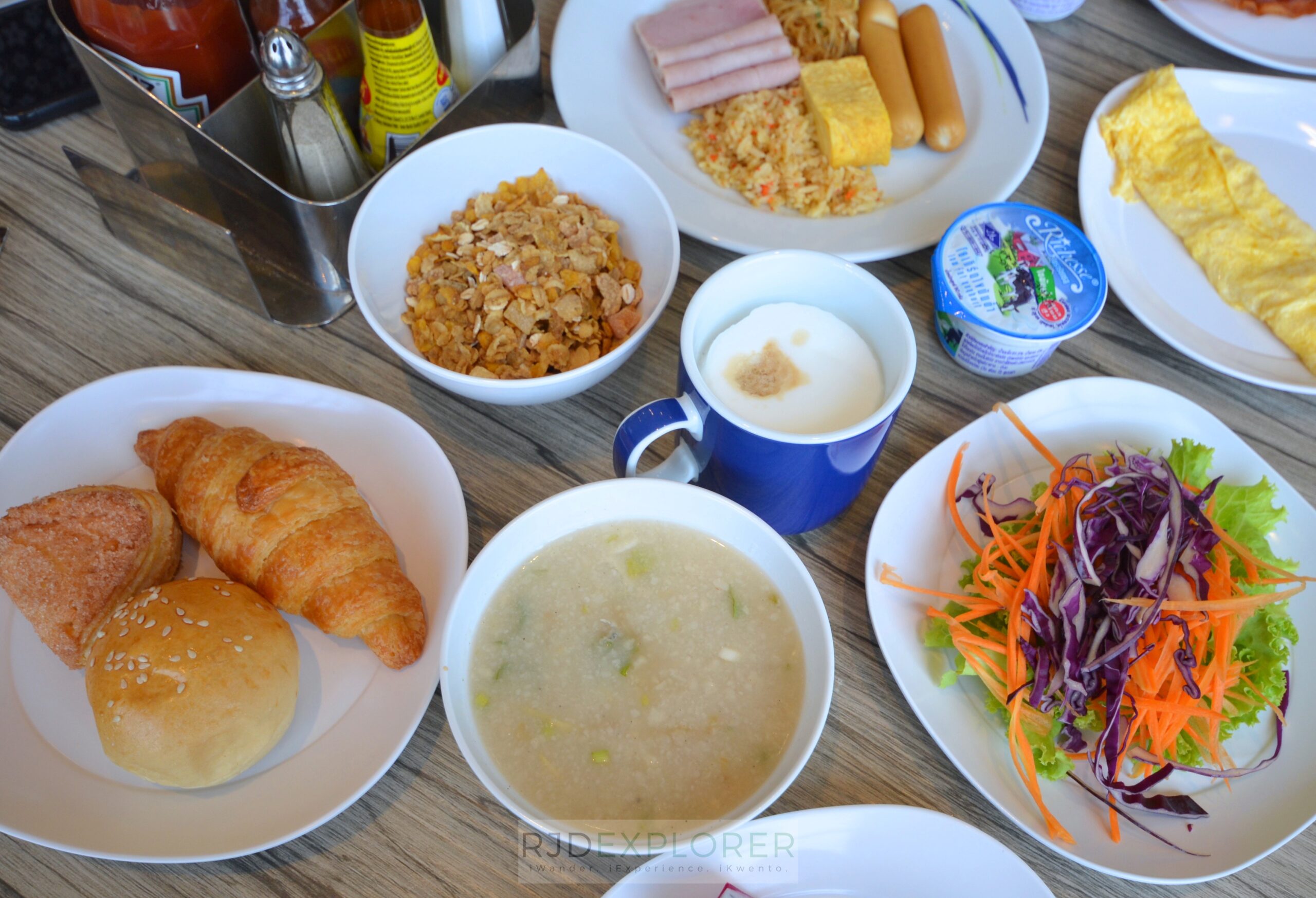 The main table of the buffet spread includes make-your-own noodles and congee, few meat and veggie viands, salad and fruit section, cereals, flavored yogurts, and milk variations, and beverages. The other table is the Grab and Go section. Here are several baskets of bread and pastries from croissant to Danish pastries. Next to it is the coffee section with cappuccino and latte as part of the options. A staff mans one of the tables and asks guests for some request like bacon and other items not available on the selection.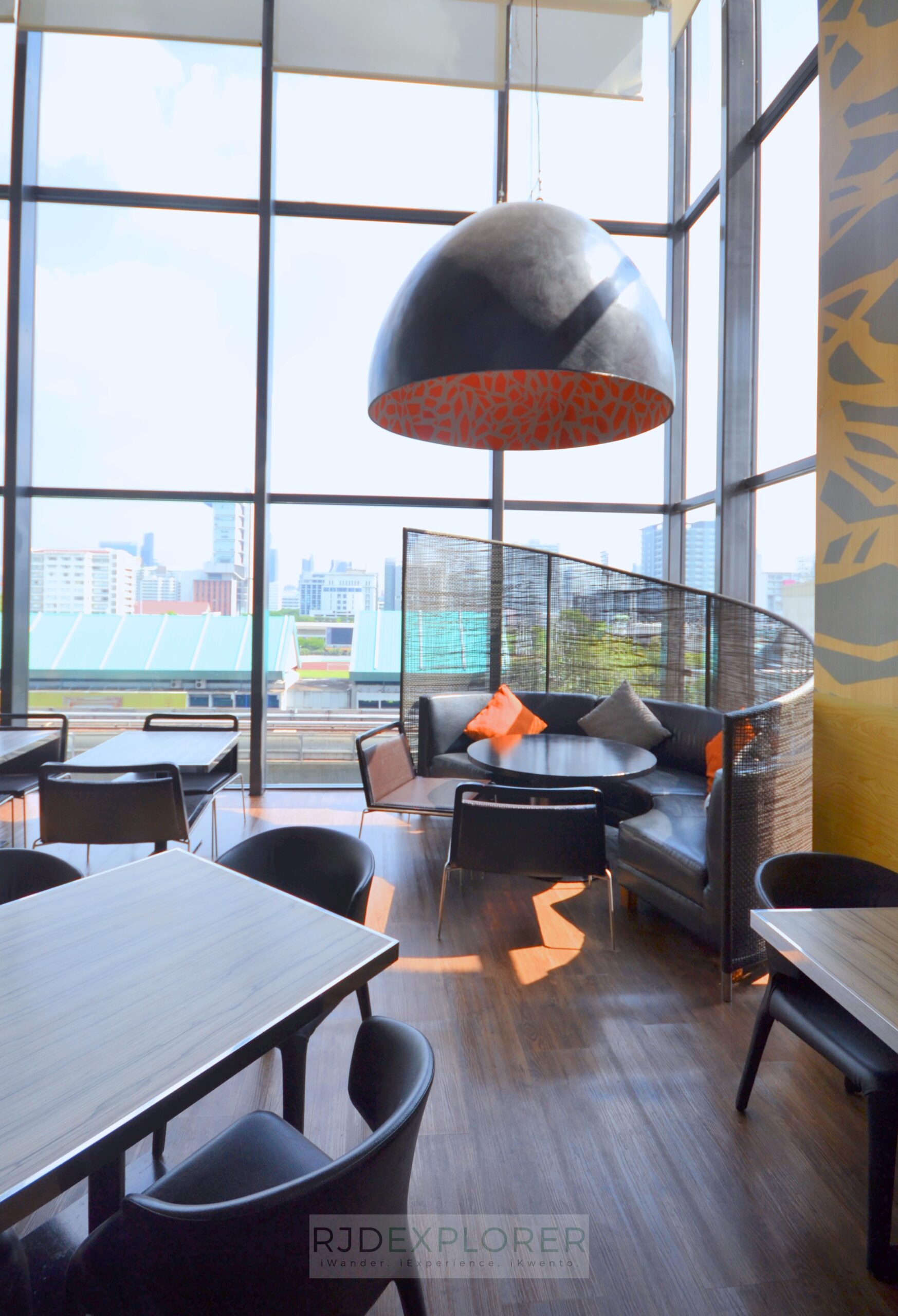 Hotel Facilities
Apart from the no-frill rooms, facilities of Holiday Inn Express Bangkok Siam include a laundry and ironing room, rooftop garden, 24-hour fitness center, and a meeting room. Vending machines and a weighing scale are also available. The restaurant only serves breakfast, but if you need a quick bite, a McDonald's store is connected to the hotel lobby. Several convenience stores are also situated a few minutes from the hotel.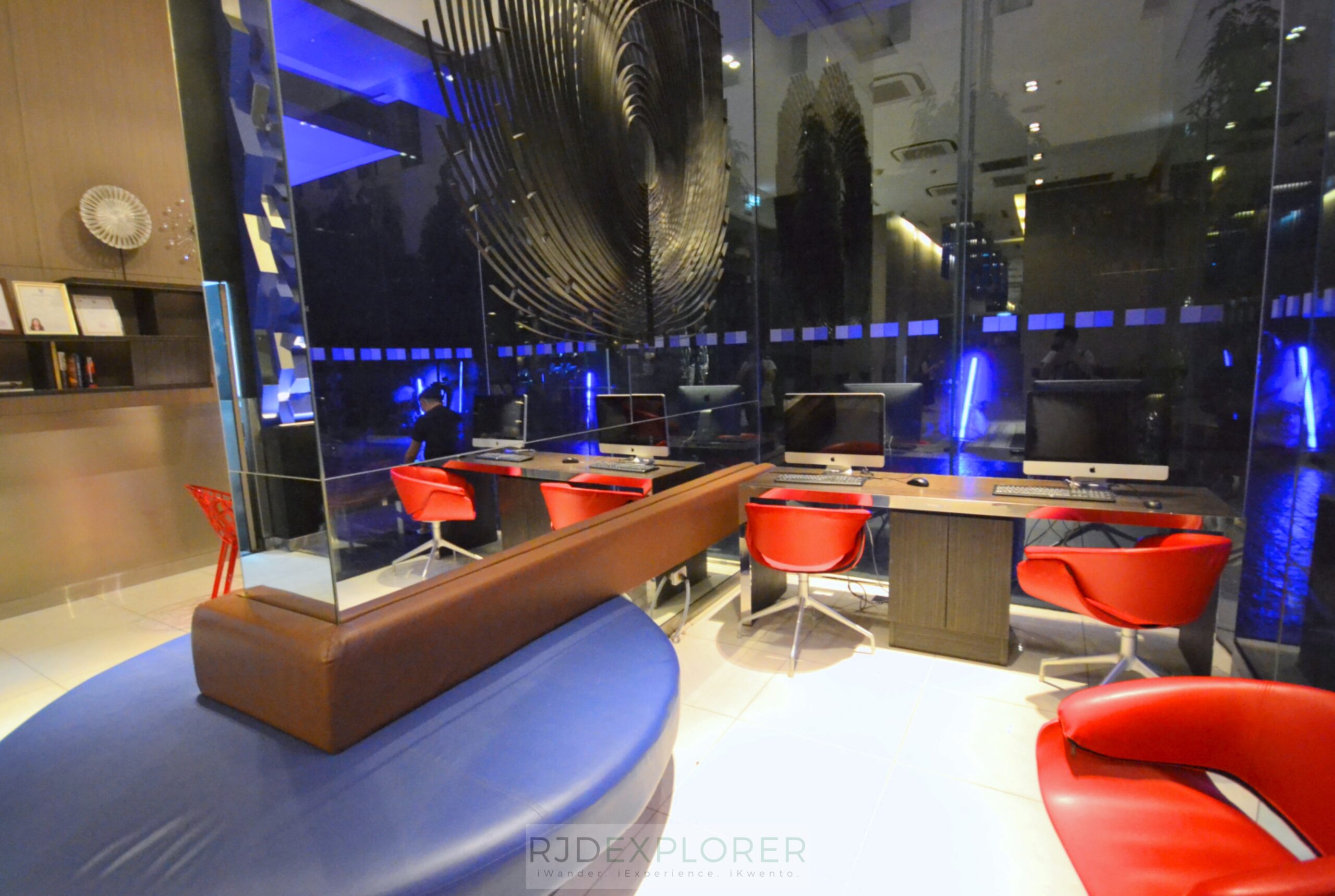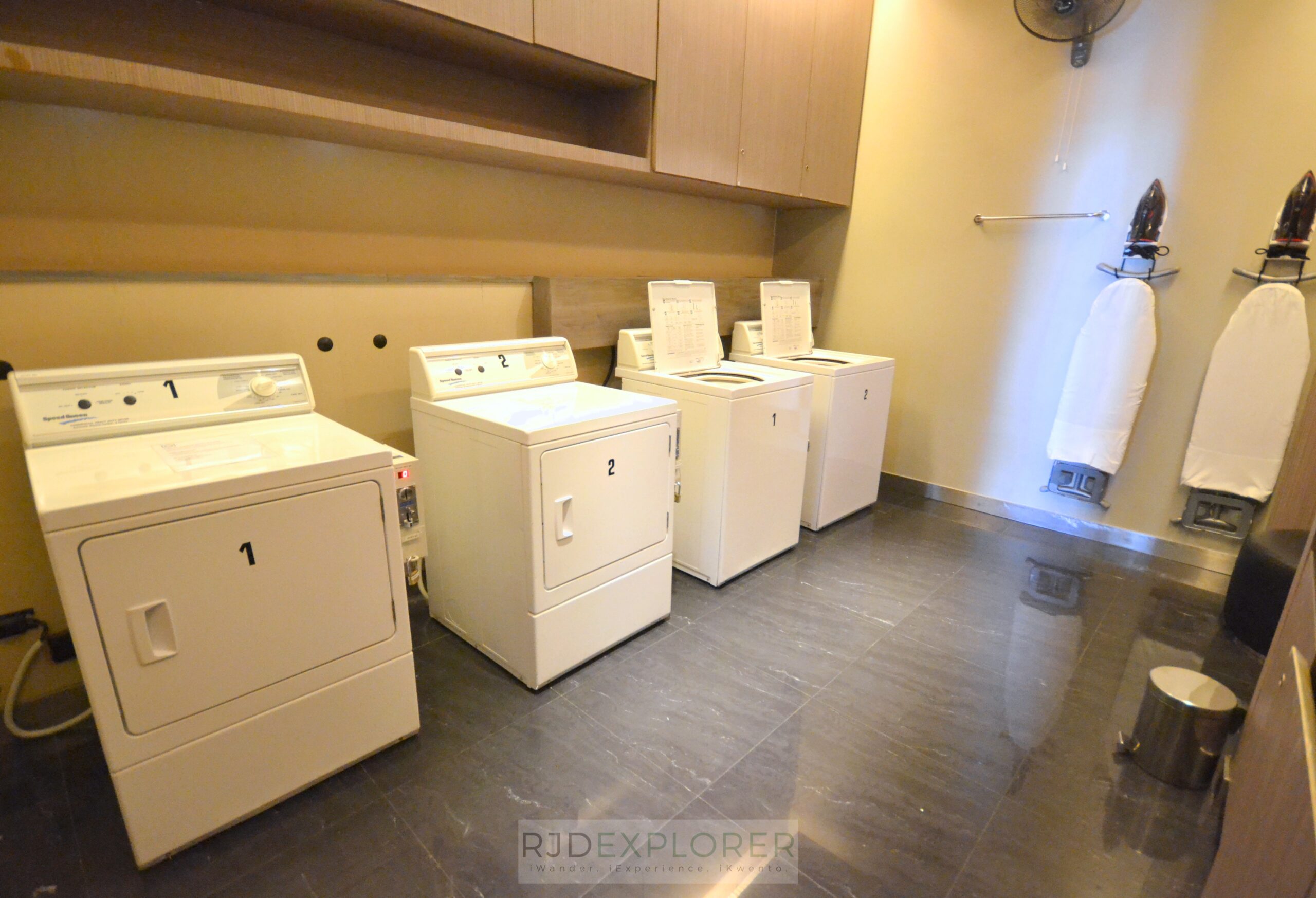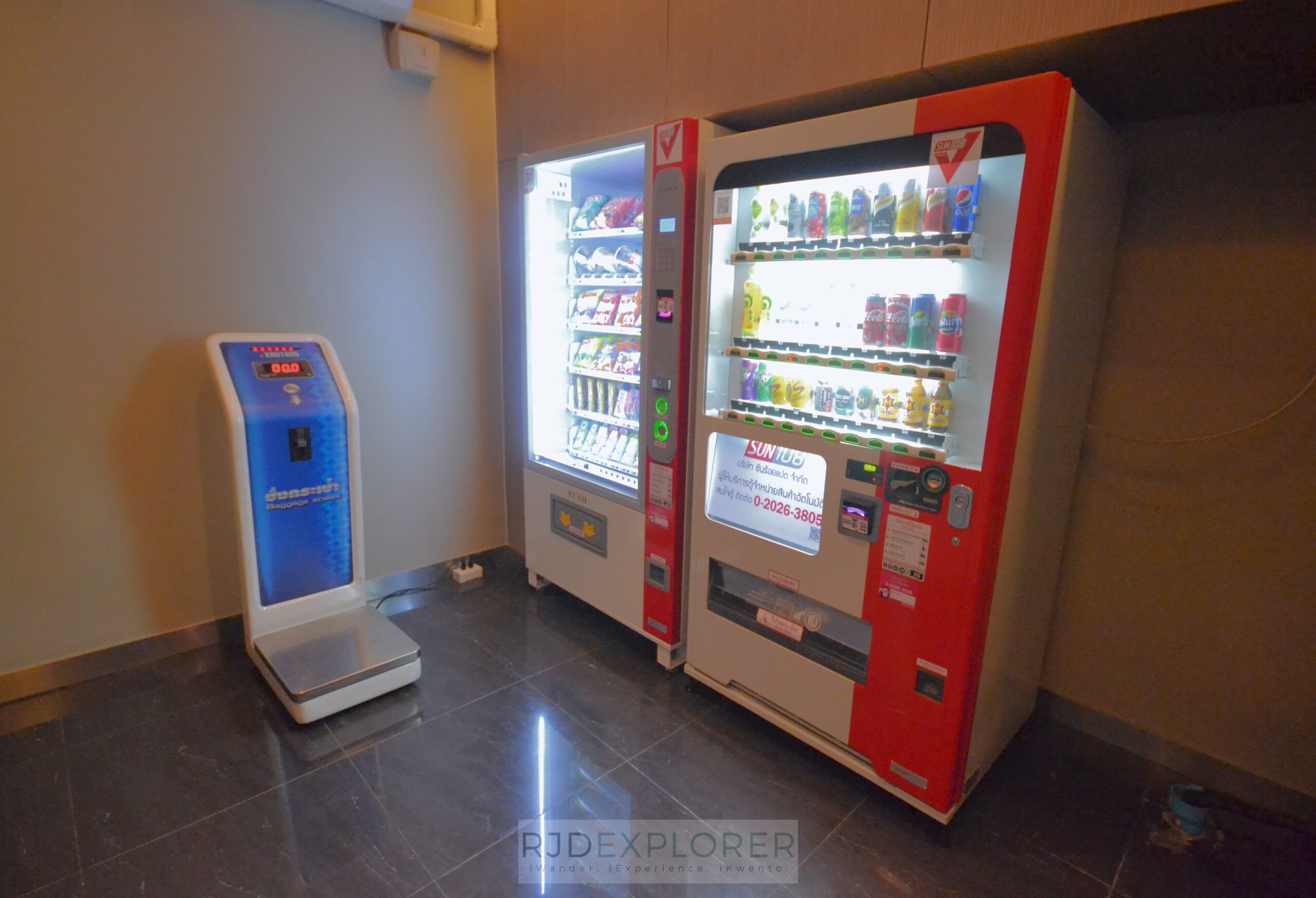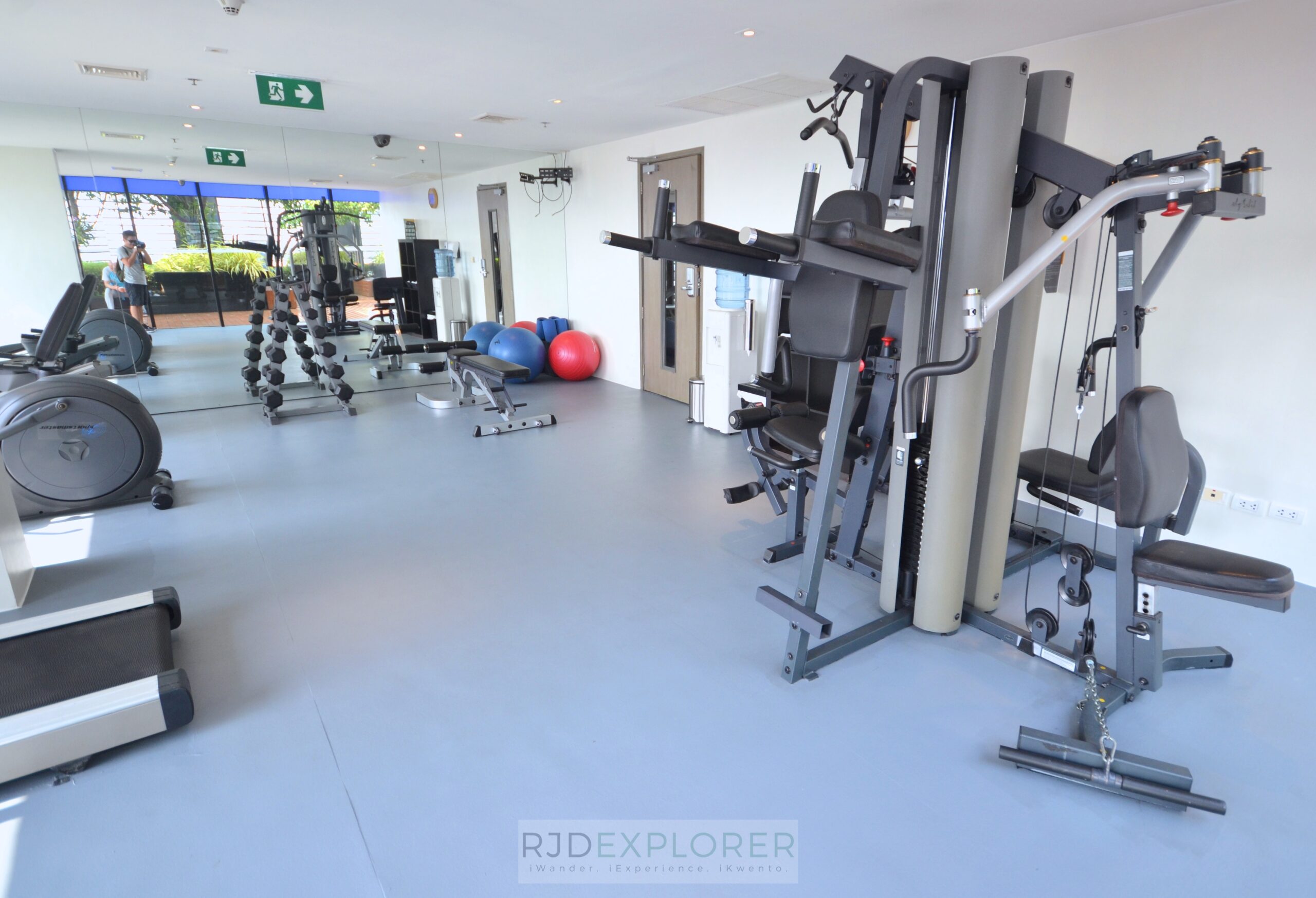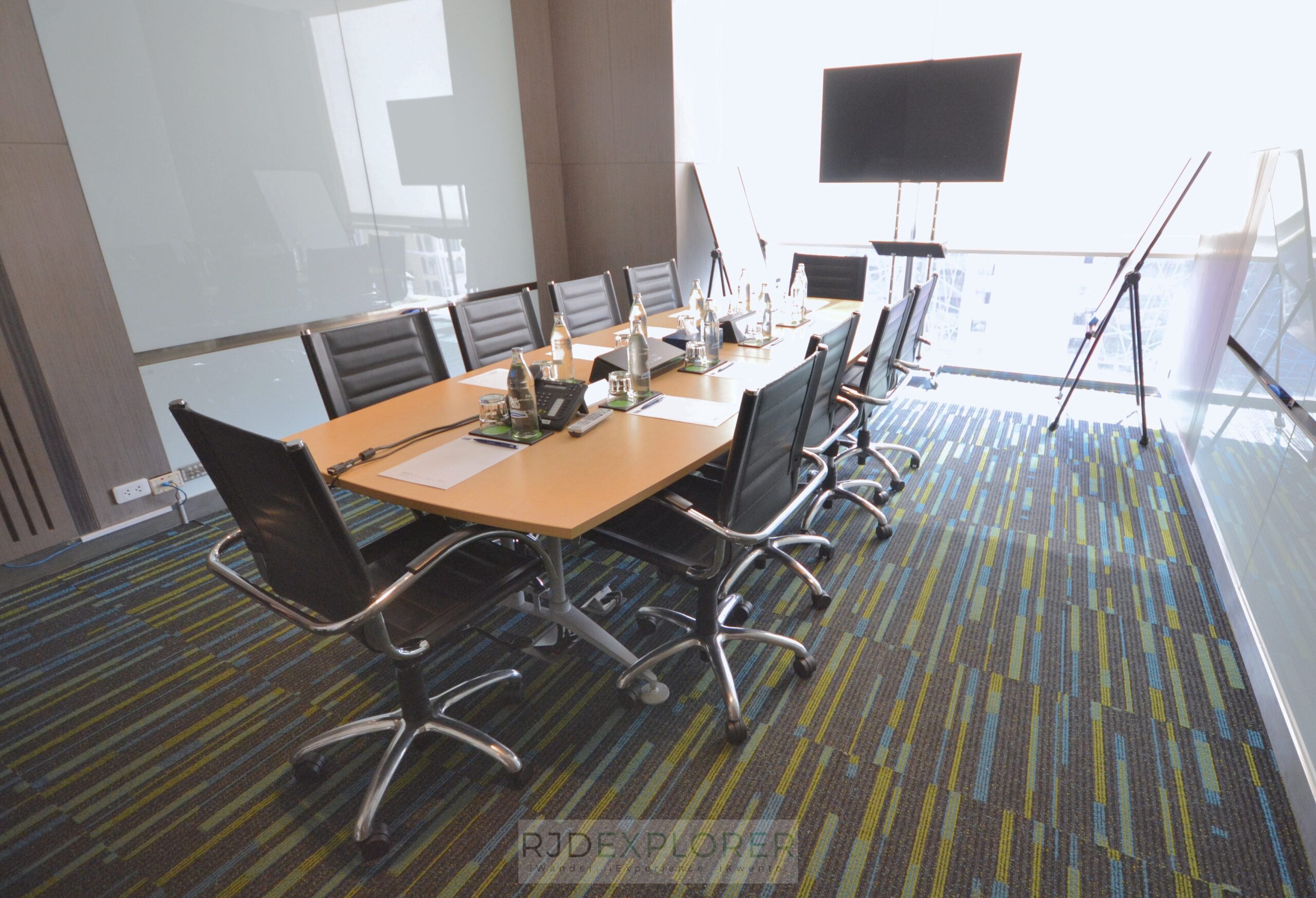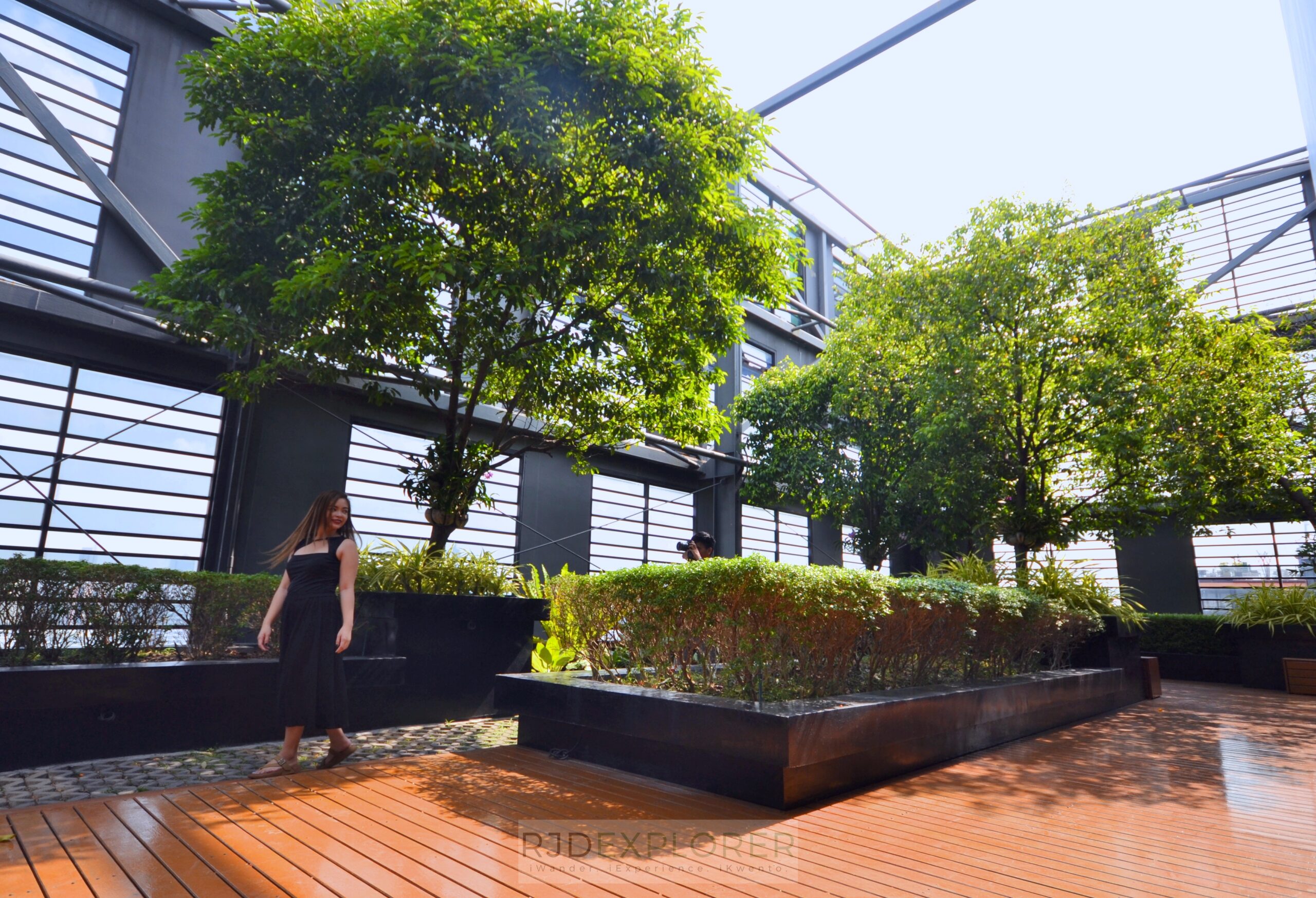 Location
As I've mentioned in the first part of this article, the location of the hotel is a good one especially if you plan to move away from the deafening streets of Bangkok. Yes, it's neither near Silom area nor the temples downtown, but the fact that it's just a stone-throw away from a train station makes it more convenient in terms of city exploration. Staying in Holiday Inn Express Bangkok Siam will make you accessible to Bangkok shopping districts and also The Jim Thompson House, which is only a 5-minute walk from the property.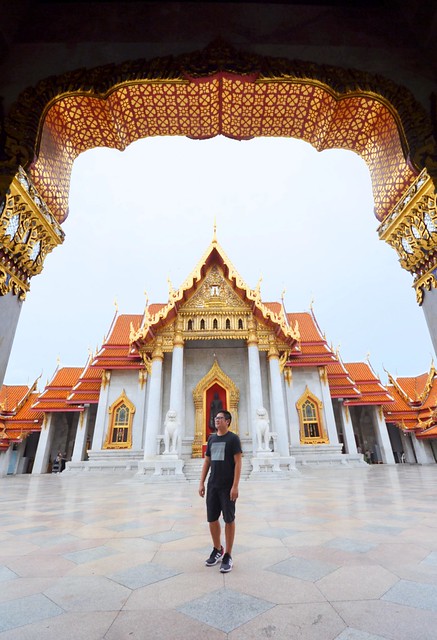 Holiday Inn Express Bangkok Siam really lived up to the Holiday Inn Express branding that aims to provide a seamless trip without the hassle. The brand believes that a high-star ranking is not required for going beyond the usual hotel offerings. It's the simple things such as faster check-in process and availability of must-need stuff that make guests satisfied during their travels.
Holiday Inn Express Bangkok Siam
889 Rama 1 Road Wang Mai, Pathumwan
Bangkok, Thailand
Contact Number: +6622177555
Email: info.hiexpresssiam@ihg.com
Website:www.hiexbangkoksiam.com