With the cancellation of my Thello overnight train from Venice to Paris, I blamed myself for booking Thello over TGV. When I found out that 25Hours Hotel Terminus Nord is right in front of Gare du Nord, which is where TGV trains arrive and depart Paris, I had another self-conflict episode on why I didn't avail the TGV train schedule.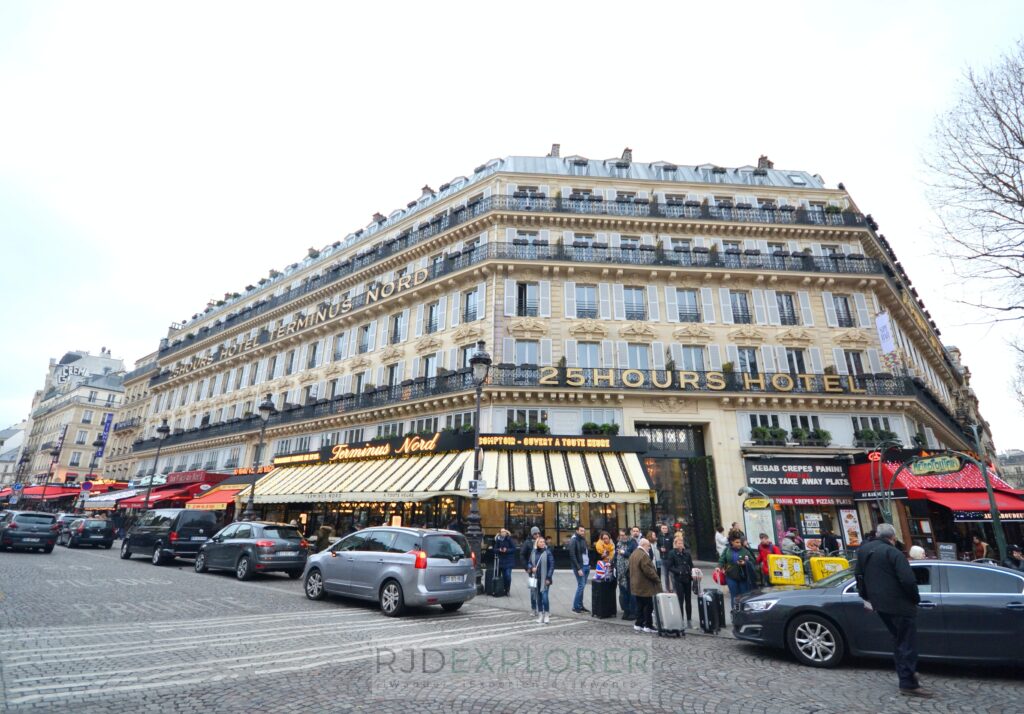 Familiarizing my location on the map, I dragged my heavy luggage from Gare de Lyon to the nearest tram station. I hopped off at the right station nearest to the hotel, thanks to the idea of getting a local sim-card.
The atmosphere of the hotel knocked off my qualms and frustrations. I settled in a little corner, parked my luggage, and relaxed from the tiring transfers from Venice, Italy. It was around noon and checking-out guests were busy clearing their records. I had no intention to check-in early because I planned to wait for my friends to arrive. And, the reservation was also under my friend's name.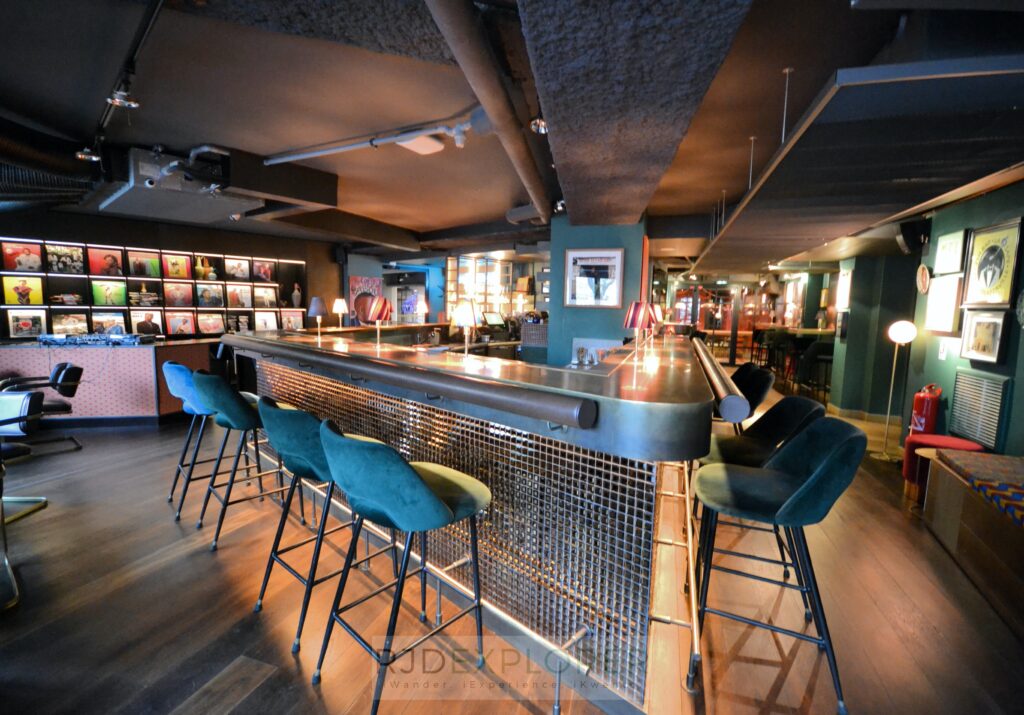 Arrival
In the meantime, I lodged my luggage at the concierge who gave me a bag tag. I spotted a jar of free water and a basin full of apples. Exhausted and hungry, I tried to munch on the snack bag that Thello and Trenitalia provided. In addition, I sneaked an apple from the freebie section for hotel guests.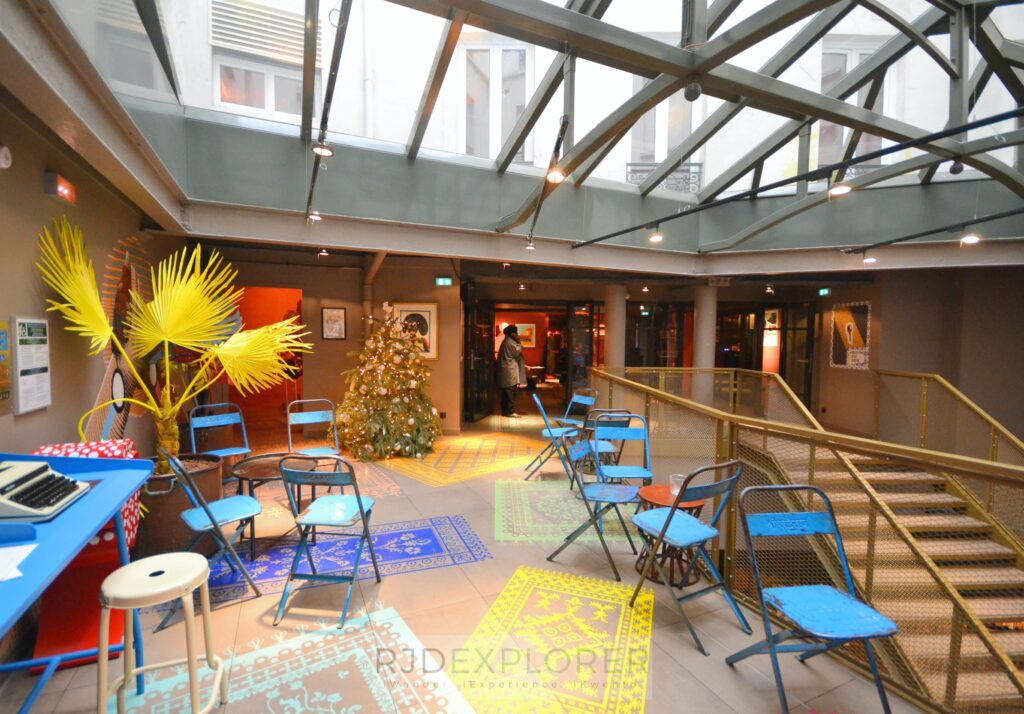 Hotel attendants informed me that there are guest lounges on the mezzanine floor and I can stay there while waiting for my friends. Some part of the floor has clear roofing panels letting natural light directly brightens the space. Bright colors splattered everywhere from furnishings, wall arts, decors, and patterns on the floor bring a fun mood.
Check-in
Dealing with the reception for check-in sometimes intimidate guests. However, the hotel's reception will assure you a smooth transaction. Resembling a French kiosk, reception aims to be a place where guests can get help with anything they might need. Plus, the front-desk officers are very approachable when it comes to the hows of navigating Paris.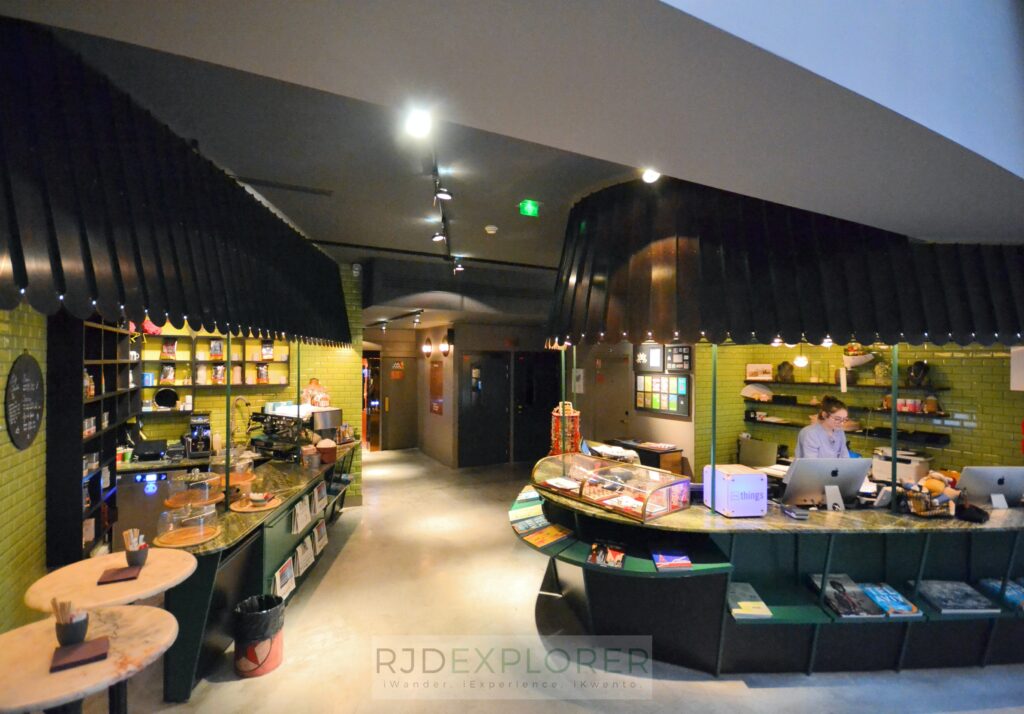 It was around lunchtime when my friends arrived at 25hours Hotel Terminus Nord. After the front-desk verified our identities, they immediately provided keycards for the room. The building layout is in a loop style that navigating the floor seems like threading a maze. Nonetheless, room signages were available making it easy to find the rooms.
25Hours Hotel Terminus Nord: Room Types
25Hours Hotel Terminus Nord room types are available in seven different types. It includes Small, Medium, Large, and Extra Large plus upgrade versions of the Medium to Extra Large types having balconies. We were lodged in a Large Plus room that really lived up to our expectations. The room ambiance comforted the worrisome transfers from Italy. Patterns on a wall and bed runner provide a vibrant play on schemes and designs that are African and Asian-inspired.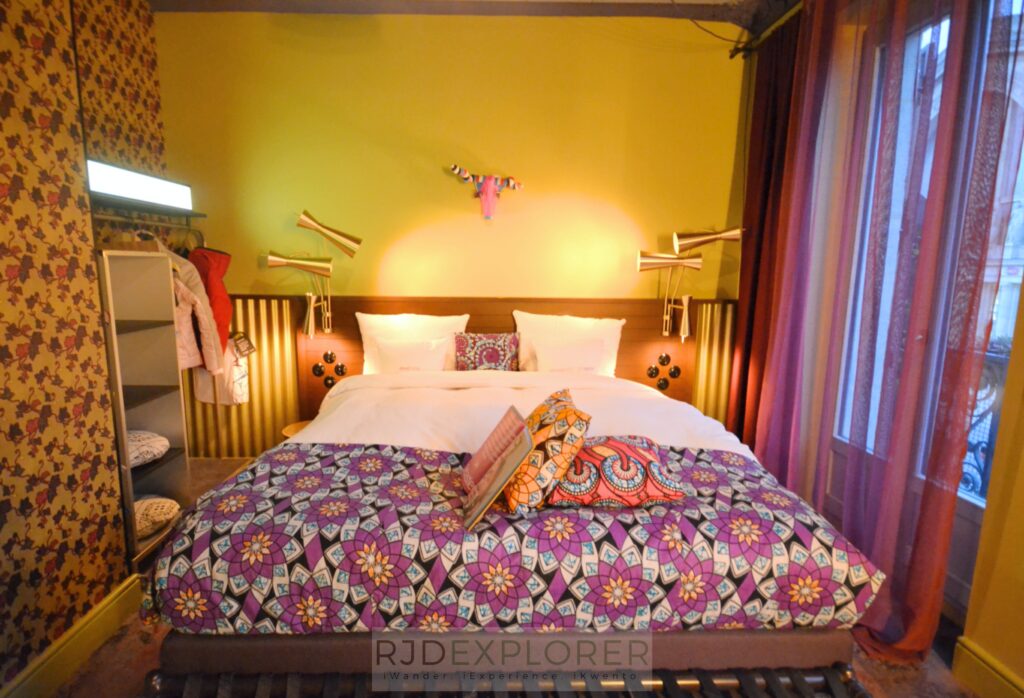 Room is facing Gare du Nord and it was funny that it attracted our attention the moment we settled in. The balcony became an instant photoshoot area with the French neoclassical façade of the station popping out on the background. Trivia. Did you know that the nine statues on the station's façade represent the nine cities being serviced by the station? The main statue represents Paris, the other eight are for London, Brussels, Amsterdam, Berlin, Cologne, Frankfurt, Warsaw, and Vienna.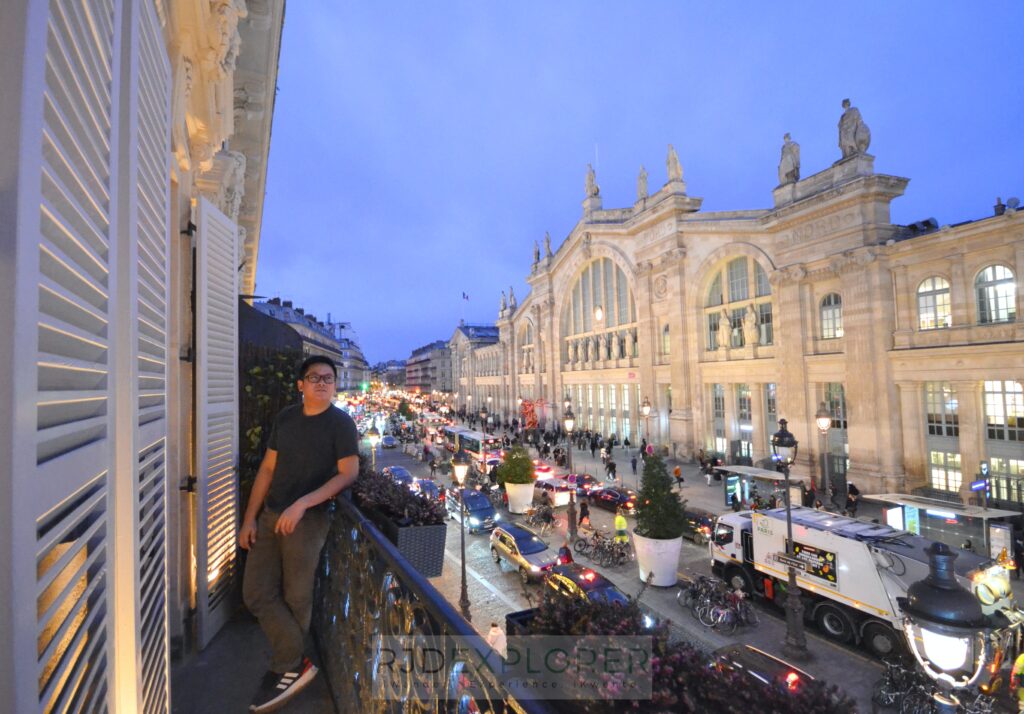 Going back to our room, fluffy pillows covered with white and vibrant patterned cases served as decor on the queen bed. Bed lights are hard to miss with its distinctive design. The playful use of metal furnishings are apparent and adds a certain charm.
The idea of separating the toilet and the shower is very convenient during prep times. The only downside is the clear, no-curtain shower door that is a bit awkward for groups of friends, like us. But, using the big towels to cover it was a perfect and easy solution. Shower essentials are in dispensing bottles, a great idea for eliminating one-time-use packaging.
Breakfast
Hotel's buffet breakfast was one of the things I looked forward to on our second day in Paris. Man, the buffet breakfast served at Neni Restaurant, the in-house restaurant of 25Hours Hotel Terminus Nord, didn't fail me. Vast options of bread and spreads, and overwhelming yet satisfying cheese and cold cuts. Add to that the luscious viands on the American breakfast section. Wines are also served during breakfast and if you're lucky like me, a bottle of champagne!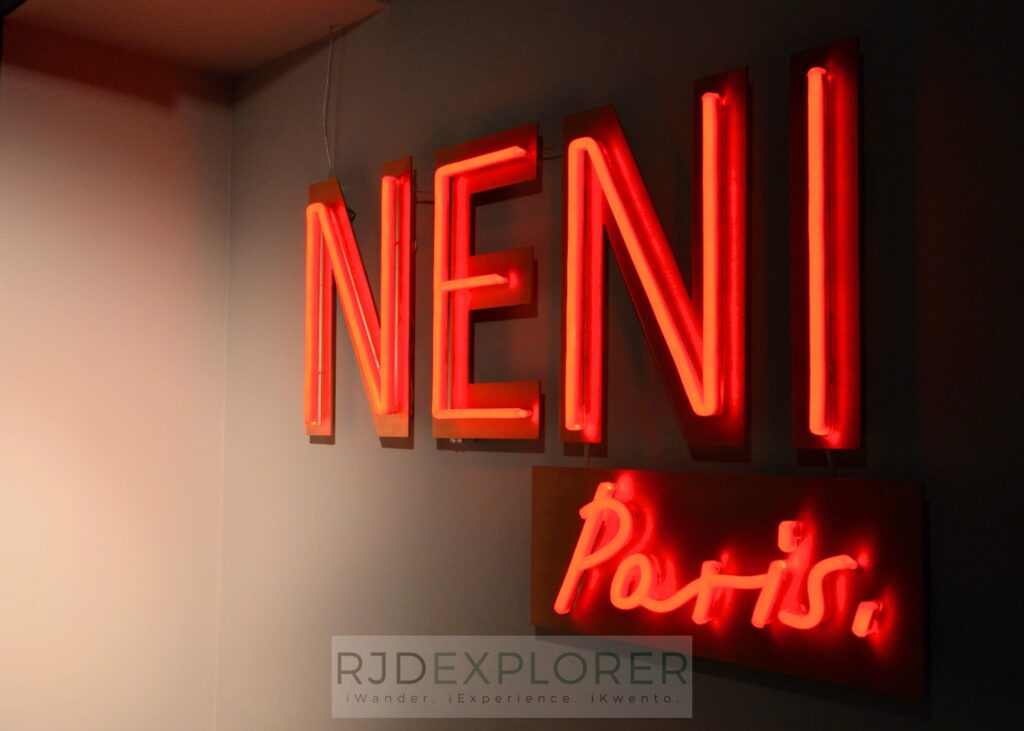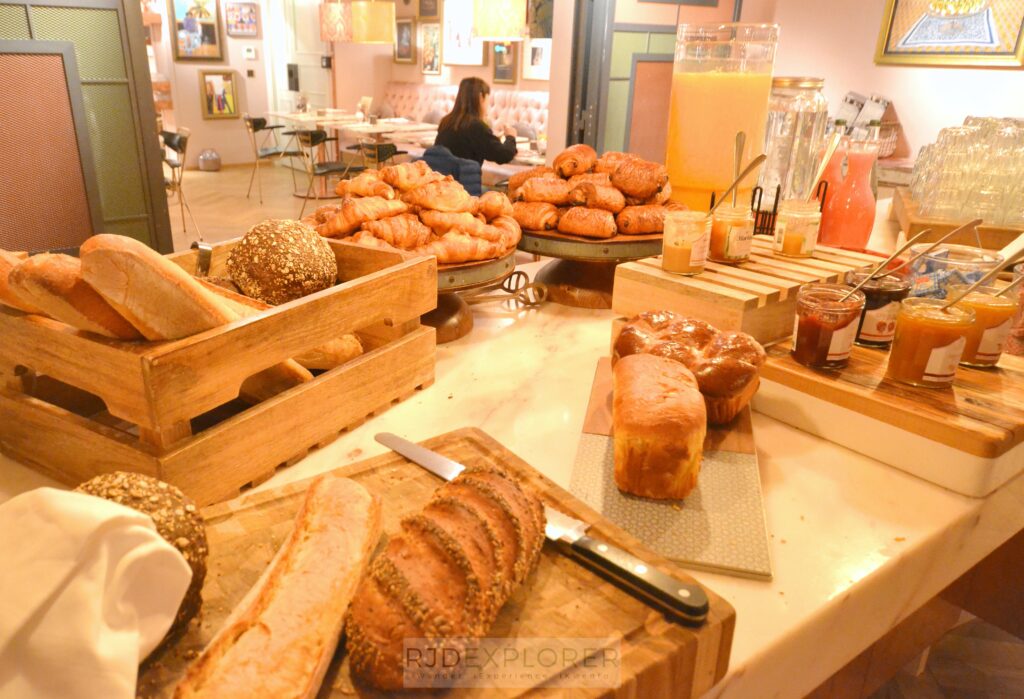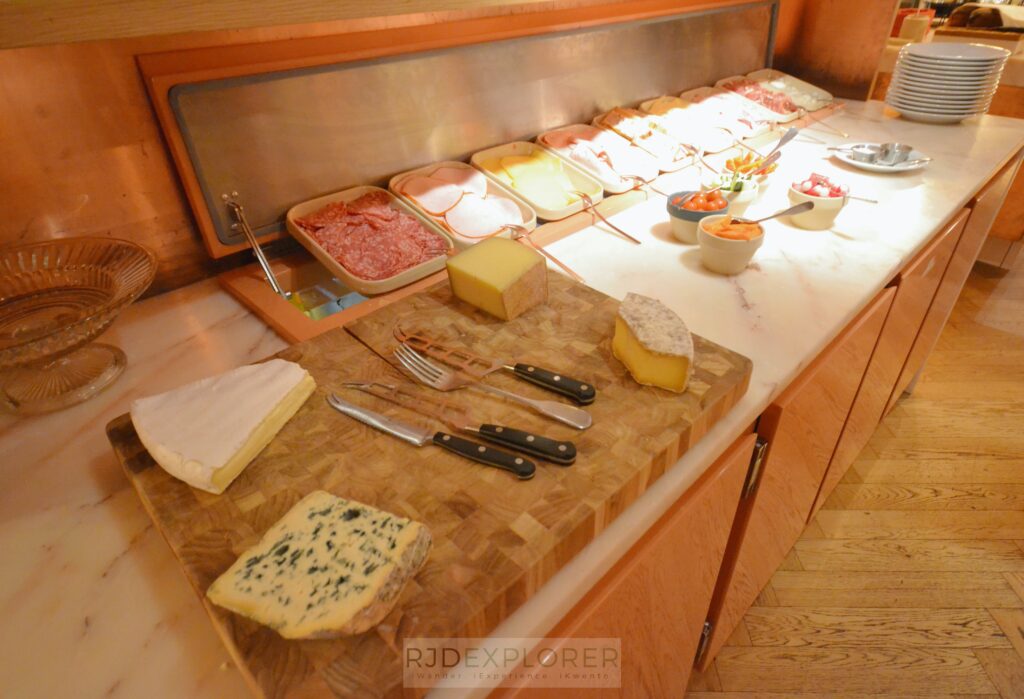 Apart from the commended food, Neni Restaurant offers a homely mood making every meal at the restaurant bring the feeling of being home. Staff is friendly allowing us to borrow some wine glass for our own wine hour in our room.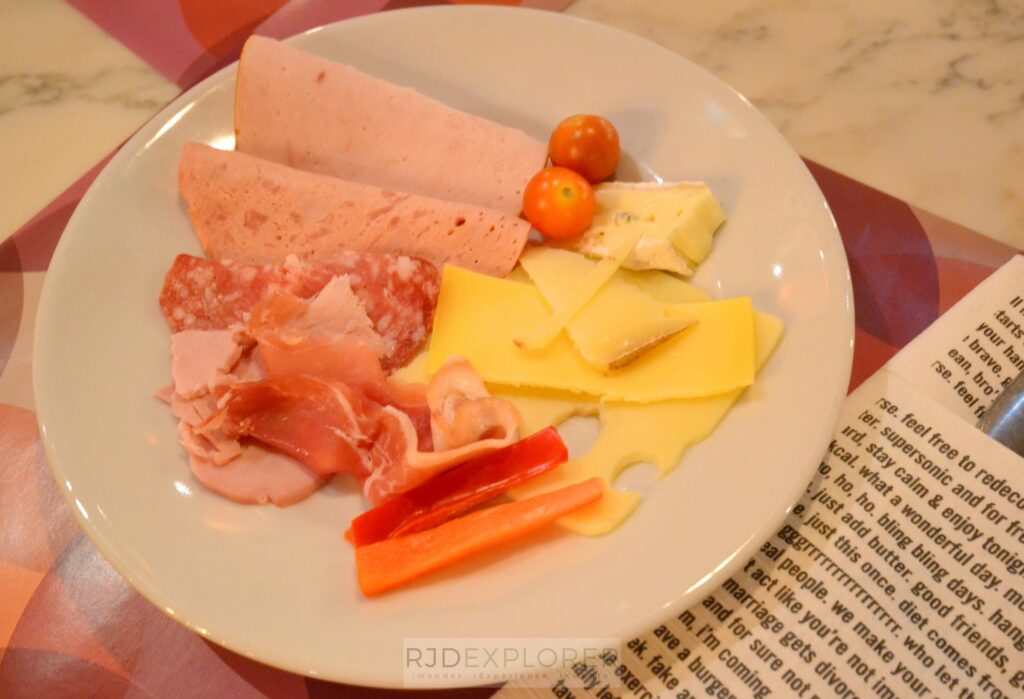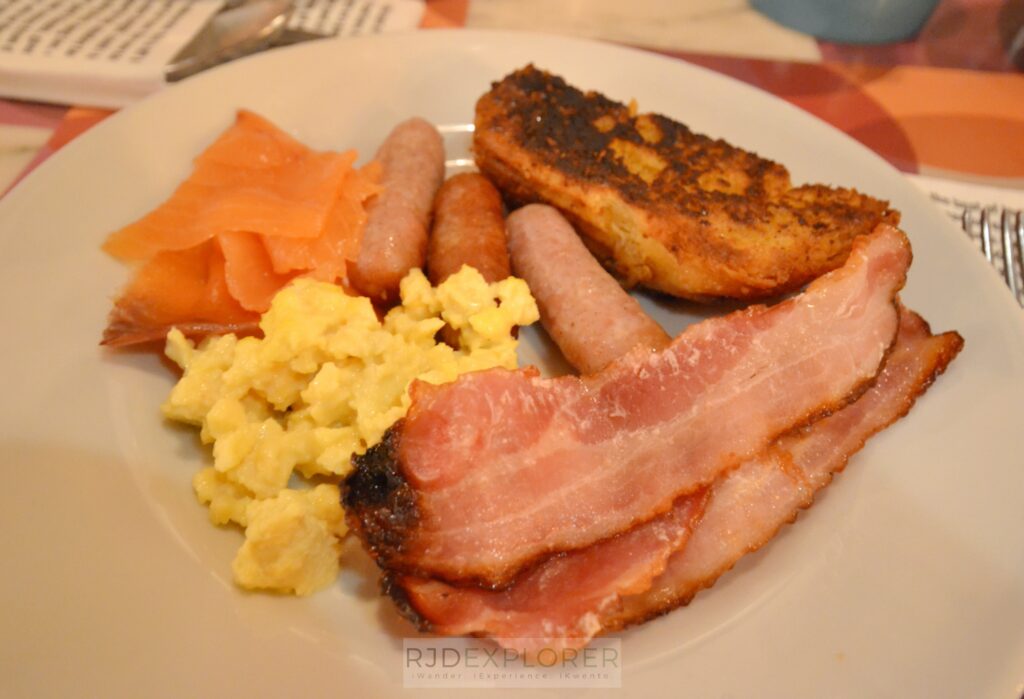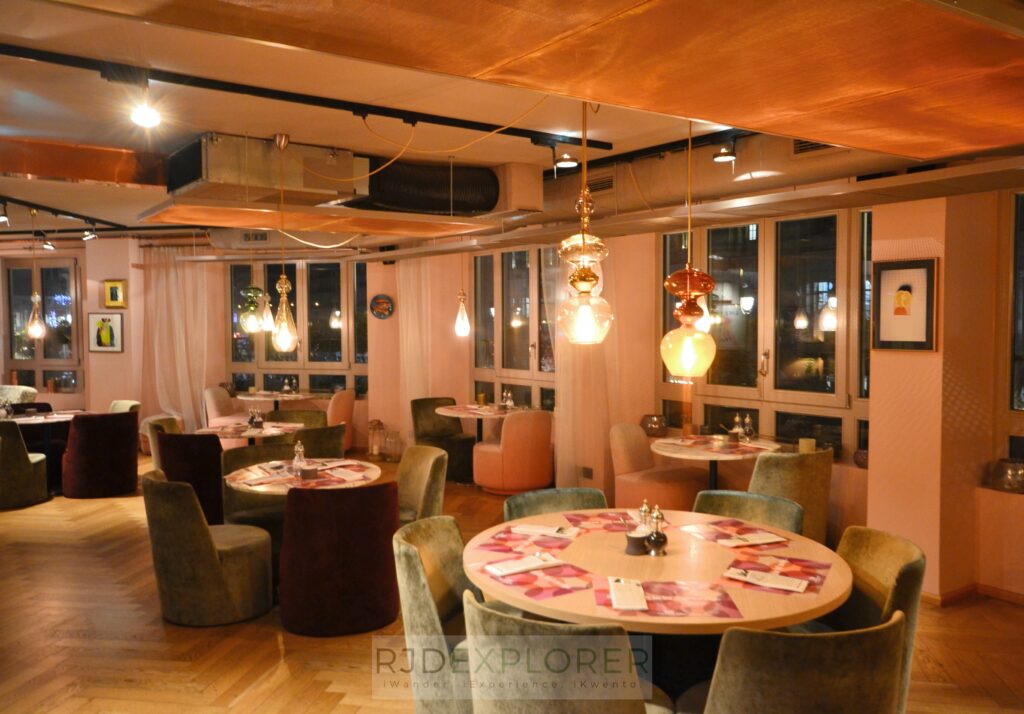 Accessibility to Tourist Attractions
In terms of location, 25Hours Hotel Terminus Nord is just across Gare du Nord. Apart from that, the hotel is a perfect starting point in exploring Paris. One of our days in Paris, we started from the hotel to Sacre-Coeur, which is around 20 minutes by foot. In addition, Palais Garnier is just around 2.6 kilometers from the hotel.
25hours Hotel Paris Terminus Nord
12 Boulevard de Denain, 75010 Paris
Contact No.: +33142802000
Email: terminusnord@25hours-hotels.com