Museums are the main destinations for history and culture in many cities. They can lead to information overload, but they also offer a unique way to get up close and personal with a city. When I plan a trip, it's funny that I usually search for museums before I try to find a great hotel.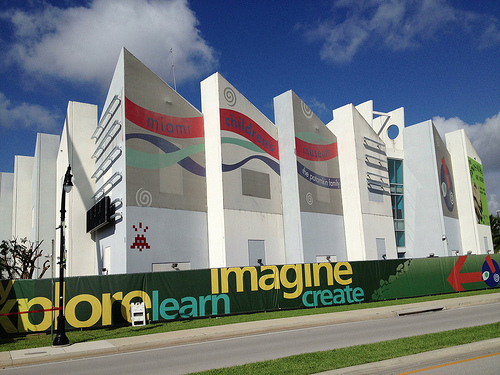 Visiting museums allows me to learn and engage with the culture of the place I'm visiting. I've been to several museums, most of which have been focused on ethnographic, anthropological, archaeological, and visual history. But there are also countless museums dedicated to science, toy collections, and other weird stuff. Take a look at these interesting museums in Miami, Florida, and get inspired to start planning your visit to this fascinating city.
HistoryMiami Museum
Free on the second Saturday of every month, the HistoryMiami Museum is a cultural institution dedicated to maintaining Miami's history. You can spend less than two hours exploring the museum, and you'll learn all about Miami's history and culture. The most interesting parts include the section that displays photographs of the earliest settlers and a timeline featuring Miami's development from its beginning to its modern days. In addition to the exhibitions, the museum offers sunset cruises to see Stiltsville, a group of stilt houses located one mile south of Cape Florida.
Lowe Art Museum
The oldest art museum in Miami, Lowe Art Museum is located along Stanford Drive in Coral Gables, and it's part of the University of Miami. The museum has a diverse collection ranging from African to Native American art. Compelling exhibits at this museum include the Renaissance section and the contemporary glass displays. The museum is free for everyone on the first Tuesday of every month, and children under 12 years old enjoy free admission any time.
MDC Museum of Art + Design
This museum is open on Wednesdays through Sundays from noon to 5 p.m., and it's always free. MDC collections include pop art from the 1960s and 70s, conceptual art, and contemporary Latin American art. The collections focus on works from Miami Dade College alumni, Cuban and Caribbean artists, and contemporary American artists.
Miami Children's Museum
Given the museum's name, you might expect that its interactive activities and crafts are only meant for kids. The Miami Children's Museum targets kids of all ages and is a great place for parents to bond with their children. The multicolored exhibits will surely entice and urge your kids to play and enjoy the educational activities. At $18, the admission fee is a bit steep, but the museum is free from 3 to 9 p.m. on the third Friday of every month.
Some travelers consider museums boring and might exclude museums from their itineraries. I enjoy visiting them because they transport me to other places and times, thanks to their educational and informative exhibits. Museums that offer free admission, like the ones on this list, make museum hopping more fun in Miami and beyond.