Whether or not you're a kid, planning a visit to theme parks will bring about feelings of elation. When it comes to building and maintaining theme parks, Japan has some of the best. Dozens of parks appeared around Japan in earlier decades, but some of them closed due to the nation's recession in the late 1990s. The bigger ones have remained open over the years, and new theme parks have emerged with concepts ranging from food to movies to anime.
Osaka, which is about 500 kilometers from Tokyo, is home to several top-rated theme parks and amusement centers. To make the most of a visit focused on the city's best parks, go for more than just a day trip. Plan to spend a night or two at the InterContinental Osaka, and make the fun last for days. To start planning your trip to Osaka, take a look at the city's best theme parks and amusement centers.
Universal Studios Japan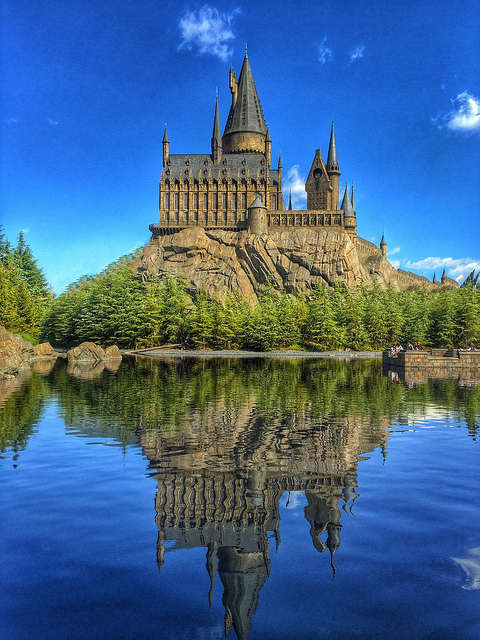 Next to Tokyo Disney Resort, probably the most famous theme park in Japan is Universal Studios Japan, one of the four Universal Parks and Resorts around the world. Universal Studios Japan opened in 2001 and welcomes about 8 million visitors every year. Attractions have themes like Hollywood, Jurassic Park, Waterworld, and New York, while Minion Plaza, Universal Wonderland, and Universal Studios Lagoon are also highlights.
The park also features attractions from competing brands, such as the famous The Wizarding World of Harry Potter, Super Nintendo World, Sesame Street, and Hello Kitty's Fashion Avenue. Kids and kids at heart will surely enjoy their day at the park, thanks to the exciting rides and shows available.
Osaka Spa World
Near the Tsutenkaku Tower is Osaka Spa World, which offers a variety of traditional Japanese onsen (hot springs) in a theme park setting. Spa World's main attractions include a European Zone and an Asian Zone. The European Zone features a traditional onsen inspired by Ancient Rome, Atlantis, Greece, and the Mediterranean Sea. In contrast, the Asian Zone offers an exotic spa experience with an outdoor Japanese bath, a stone bath, and baths inspired by Persia and Bali.
In addition to the main zones, Osaka Spa World has several options for saunas massages, dining, shopping, and recreation. Before entering any area of Spa World, make sure to check the schedule. Men are only allowed in the European Zone during even months, while women are only allowed in the European Zone during odd months.
Osaka Joypolis
Known as the metropolis of joy, Joypolis is a Japanese chain of amusement parks with an Osaka location that opened in 1998. The concept centers on Sega arcade games, and Osaka Joypolis has two floors with countless arcade and video games. Admission is free, but many attractions require a fee.
Try the jungle-themed simulator or check out the game corner for UFO catchers. Don't miss highlights like Wild River Splash, a virtual ride that pits players against strong currents; Sky Cruising, which lets you enjoy hang gliding; and the creepy Room of Dolls, which offers a horrifying 4-D experience.
There are a lot of things to see and do in Japan, and experiencing Japanese theme park culture is a must. If you missed visiting these parks the last time you were in the Land of the Rising Sun, bookmark this page and don't forget to add the them on your itinerary the next time you visit Japan.