Ten years ago, this blog started as a journal of my weekend wanderings in Manila. I grew up and finished my schooling in my home province before moving to the capital city for work. For weekends when I'm not scheduled to head back home, I spend it somewhere in the city. Exploring restaurants, interesting landmarks, and cultural experiences are the usual items on my list. It was August of 2012 when I started traveling and the start of this blog focusing on travel.
Feb 2013: Securing a Domain
I wander. I experience. I kwento. This was the funny tagline I used when I established the branding of this travel blog. It means traveling and experiencing what the world offers and sharing these experiences on this blog. At first, families and friends were the only readers of this website. I even send direct messages every time I published posts on my site, which was initially hosted at Tumblr.com.
February 2013 when I decided to avail myself an 8-dollar domain for me to brand and market the website. I decided to secure RJDEXPLORER.COM and immediately changed the watermarks, website logo, and some random stuff I initially added. I continued setting up a Facebook page, which I forced my friends and families to like, as well as other social media platforms. From friends and families, I started to grow my following and web views organically.
Jun 2013: First Blog Giveaway
For my 22nd birthday, I've pitched some brands if they want to work with me on some online promotions. I've collaborated with them for a giveaway to market their products on different platforms. Though still small at that time, we were able to reach some of their target audience and market. Using the traditional like, share, and tag your friends way of the giveaway, the brands' social media pages have seen an increase in followers and engagement.
Sep 2013: Top 10 Emerging Influential Blogs of 2013
Joining some blogging groups on Facebook, I encountered the Top Emerging Influential Blogs writing project. The project asks bloggers to list 10 new blogs that they think meet the requirement for the "influential" blog title. I joined the project and didn't expect that my blog was chosen by few fellow bloggers. During the final round, RJDEXPLORER was included on the final list of emerging blogs of 2013.
RJDEXPLORER continues…
With plane tickets being more affordable than previous years, and budget traveling got hyped. The niche of this travel blog went to budget and solo backpacking. From searching for the cheapest destination, best time to visit, and budget itinerary possible, budget travel guides became the hot picks on my website.
From weekend local travel, I started checking international flights to visit countries in Southeast Asia. I've visited Singapore for a week, a 2-week backpacking from Vietnam to Thailand, and a two-week trip in Malaysia. In 2017, using a free plane voucher for availing a credit card, I traveled to South Korea for 5 days. From this trip, I was able to publish the most visited post on this blog, the 5-days-4-nights do-it-yourself travel guide for Seoul, South Korea.
While trying to visit all 80+ provinces of the Philippines, I also continued collecting passport stamps. Another highlight of my travel blogging was my 100-day backpacking around Southeast Asia. I started in Singapore and continued to Malaysia, Indonesia, Thailand, Myanmar, Laos, and Vietnam.
Affiliate Marketing and Working with Brands
With the growing content on my website, my affiliate marketing has given me regular monthly earnings. I remember getting around USD200 commissions for just one affiliate brand, and consistent bookings on other affiliations. I also worked with few brands in promoting their campaigns and recent promos.
COVID-19 Pandemic Hits
It was disheartening to know that the pandemic hindered people's movement which had a great impact on the travel industry. With travelers locked down in their houses, fewer and fewer people are searching for travel guides and do-it-yourself trips. My views gone down and along with it are my affiliate marketing. I hope that the pandemic will be over soon so people will get to travel and bring back the tourism industry live again.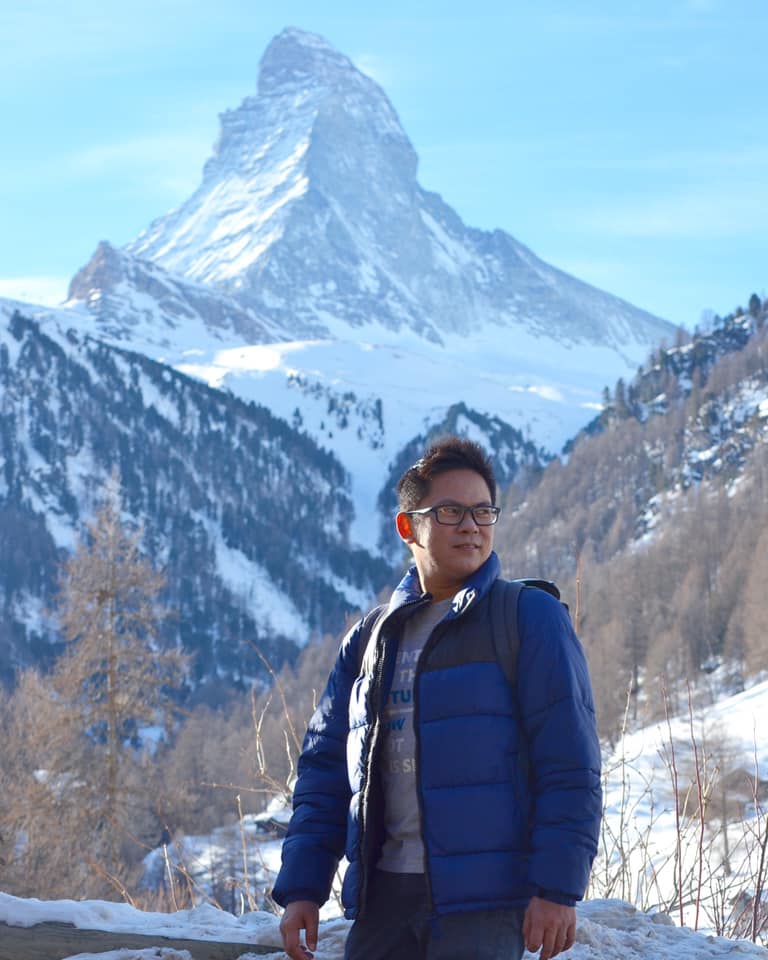 In the last 10 years, with all the tips from fellow bloggers in the industry, I was able to scale my travel blog from being a pure hobby to a hobby that generates income. Thanks to these people and brands who trusted me along the way and who've helped me shaped RJDEXPLORER.COM into what it is today.