Last and only boat departing for Capul Island already left Looc Port when I arrived in Allen from Biri Island. I was persistent to visit this historical island and I did my best to look for alternatives. Unfortunately, my mobile network has a shitty reception in the area. Gladly, a local casually murmured that I can head to Victoria to catch a boat to Dalupirit Island. From Dalupirit Island, I can charter a boat to Capul Island.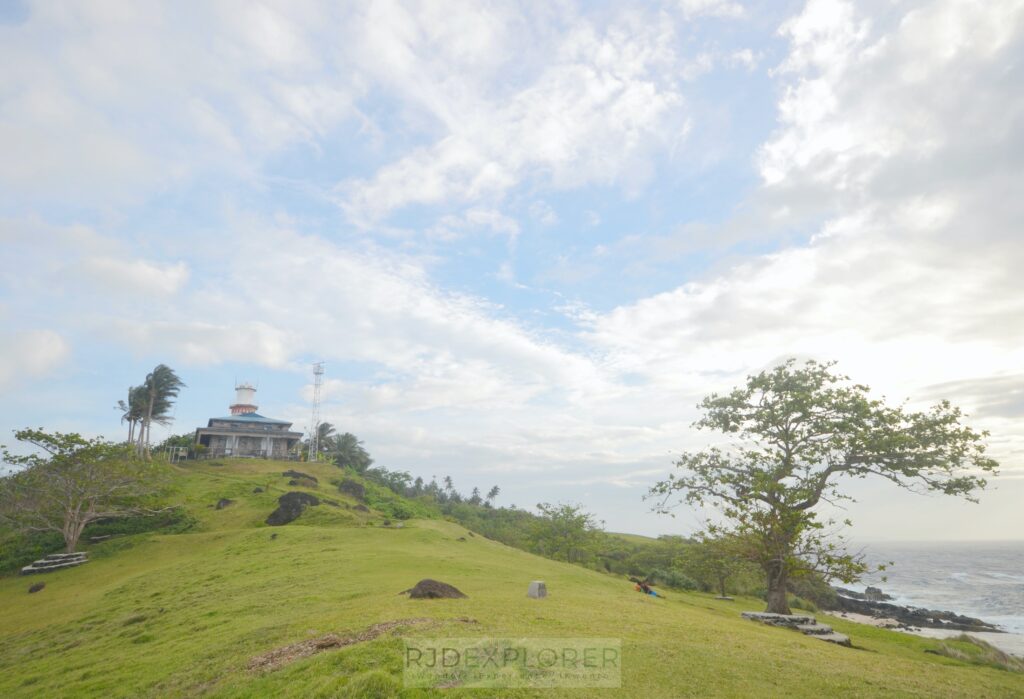 This trip was part of the Juan for Fun 2017 by Cebu Pacific Air. The organizers dared some bloggers to conquer challenges on a limited time on an undisclosed destination. The activity forced me to maximize my stay in Northern Samar. Capul Island was scheduled on the last day of my 3-day trip to the province. And I needed to make it happen, no matter what. My travel budget can be stretched so the only challenge was to find other options.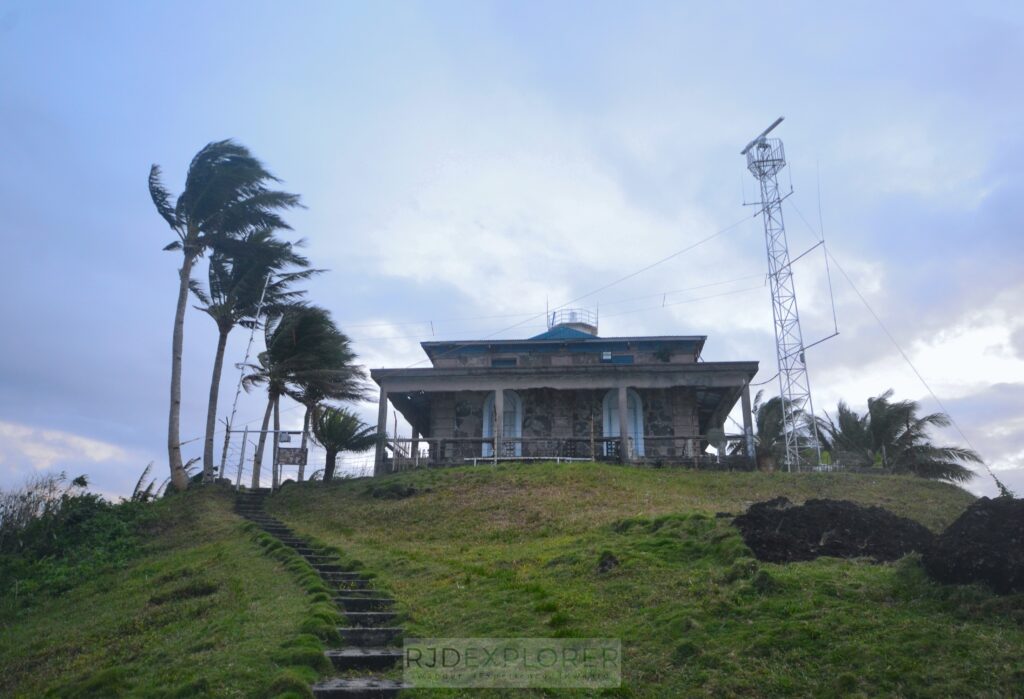 I arrived at the port and passengers were currently boarding the passenger boat. One of the boat crews approached me and asked about my intentions. I checked if I can rent a boat to Capul Island for Php300. He sarcastically blurted out loud that I was trying to negotiate a Php300 boat ride to Capul Island. Boats to Capul from Victoria is Php1500 as per the lady dispatcher who eavesdropped on the conversation. A cheaper option is to take a boat to Dalupirit; take a habal-habal ride to Sitio Dalupirit, and rent an outrigger boat to Capul Island.
Boat to Dalupirit Island
Rain joined us on our rough ride to Dalupirit Island. Departure time and weather made me worry about my timings. The rain stopped before we docked in Dalupirit. I immediately searched for a habal-habal driver, as instructed by locals, who could bring me to Sitio Dalupirit. A local who approached me saved me time since he knows people who could bring me to Capul. I hopped on his motorcycle, traced the coast, and arrived in Sitio Dalupirit in-front of a local cutting his nails.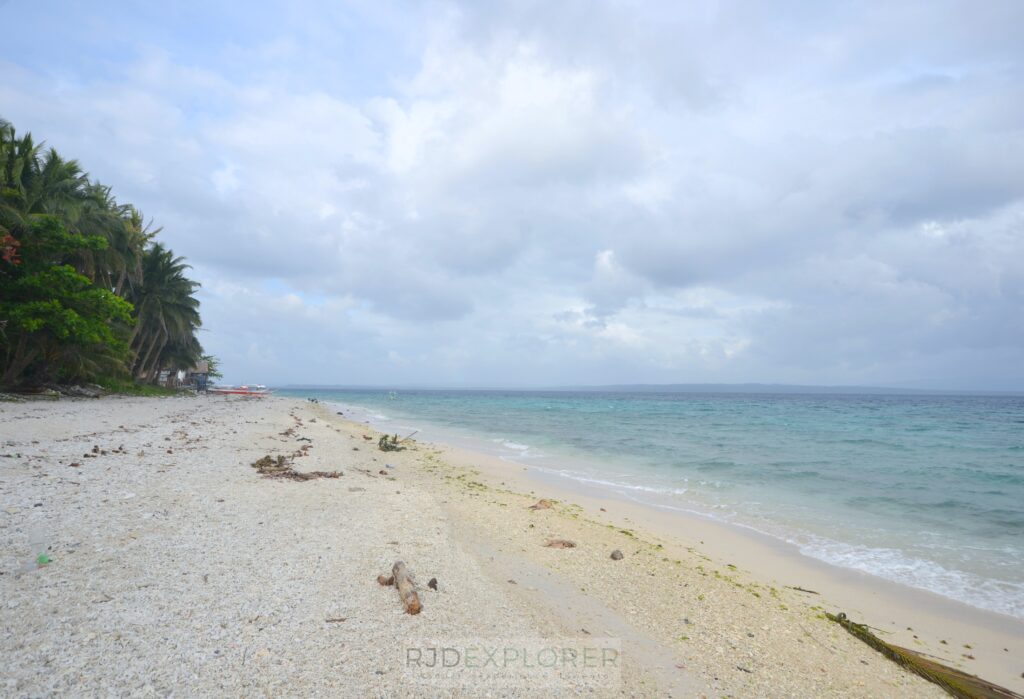 They conversed on their local language while I'm trying to decipher the gist based on the man's facial reaction. Habal-habal driver translated their conversation and we agreed at Php500 boat rental. He left and the driver told me to wait while they prepare the outrigger boat. I utilized my waiting time to buy some bread from the nearby bakery. It'll be my meal for my entire stay in Capul Island just in case there'll be no local eateries available.
Rough Seas to Capul Island
The moment we glided from the shore to the waters, I already sensed a nice trip to my destination. But I was wrong! Since the boat is similar to vessels that locals use for fishing, I can literally feel the waves. I prayed hard to my gods to protect us during the trip for us to land safely on Capul Island. After I paid the boat fee, the father-and-son tandem immediately traveled back to their home island.
Next challenge was to find a place to stay for the night. I immediately searched for someone who can bring me to Capul Lighthouse since it was already late. Rain again befriended me on our way to Capul Lighthouse.
Capul Lighthouse
The island got its named from Acapulco, a trading post in Mexico. A lighthouse was built on the island to guide vessels of the Acapulco-Galleon trade traversing the San Bernardino Strait. Capul Island is part of the province of Northern Samar and also served as its capital from 1848 to 1852.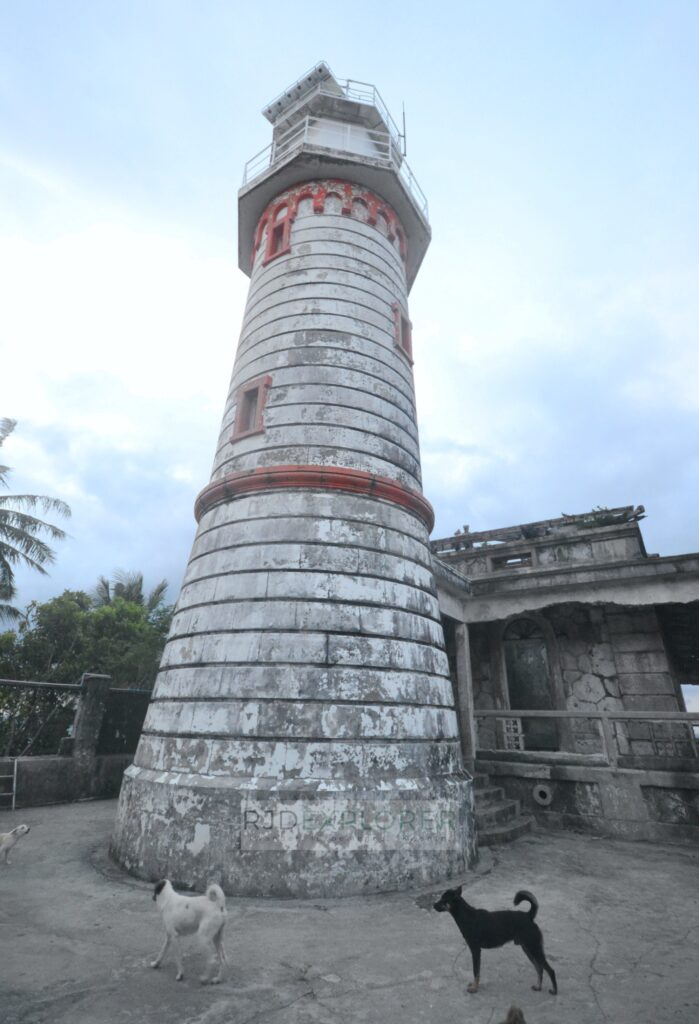 Capul Lighthouse is located in Titoog Point in barangay San Luis, northern tip of the island. The 40-foot tower was built by the Spaniards in 1896. The pavilion adjacent to the tower was Victorian Renaissance revival inspired designed by Guillermo Brockman. Over the years, the lighthouse still guides vessels passing San Bernardino Strait.
One of the challenges I got for the Juan for Fun Challenge 2017 is to take a sunset photo. Despite the gloomy vibe, the weather cooperated and I was able to accomplish my tasks. After spending a few minutes at the lighthouse, I was directed by my guide to check the rolling hills facing the sea. The last time I experienced a landscape similar to this was when I visited Batanes. Cold sea breeze, the sound of the crashing waves, and unending hills. I wished I could've stayed longer but it was already getting dark.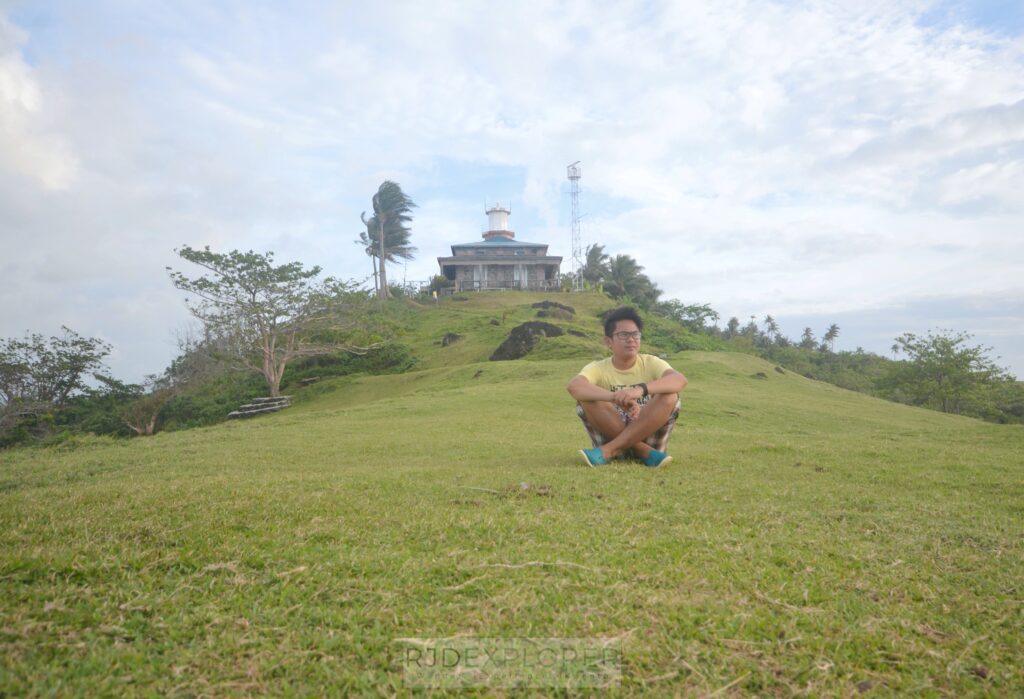 Capul Island Beach Resort
After sundown, my driver-turned-guide brought me to Capul Island Beach Resort where I settled in a Php600 fan room. I was the only guest at that time and a bit worried since I'm not familiar with the island. Turned out that the family who manages the resort is very friendly and accommodating. I asked the wife if there's a place where I can get dinner. She mentioned that they can prepare dinner for me. At dinner time, I went to their hut, where they served meal for dinner. They even added some viands from their own food. I went to bed early for me to catch the passenger boats leaving for the mainland the next day.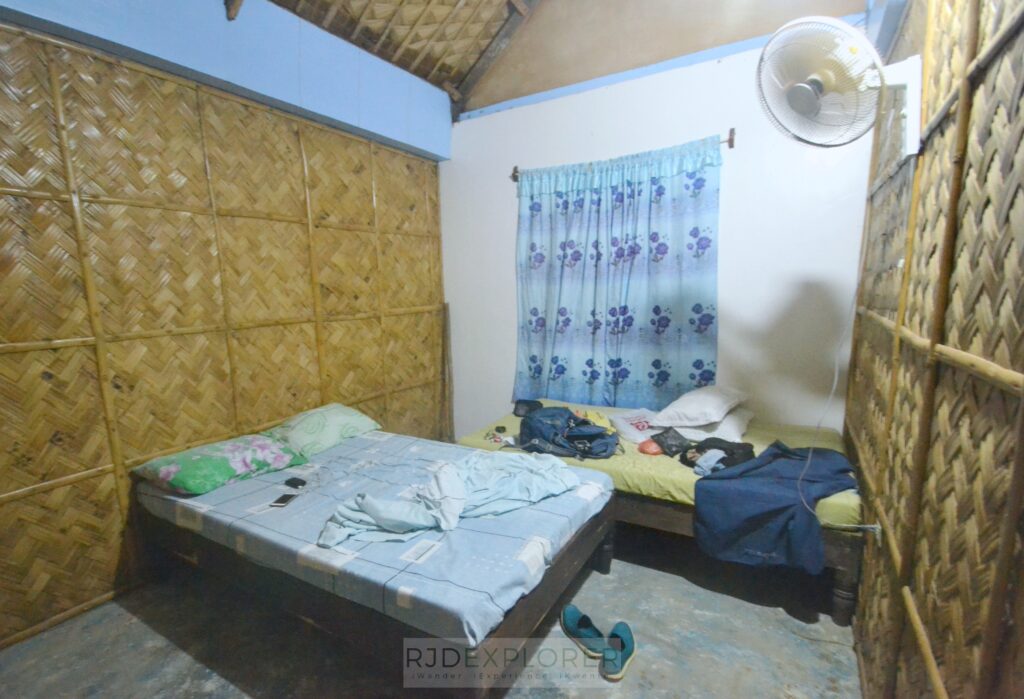 San Ignacio de Loyala Parish Church
The following morning, the same habal-habal driver picked me up at Capul Island Beach Resort. We went back to the area where boats wait for passengers bound to the mainland. While waiting, I dropped by San Ignacio de Loyola Parish Church to say a short prayer. Boat crews decided to dock on the southern side of the island because waves were harsh on the east side. The boats, loaded with passengers, safely arrived in mainland Samar quarter past 8. Around 9 AM, I was already in Grand Tour van terminal waiting for the next van bound to Calbayog City.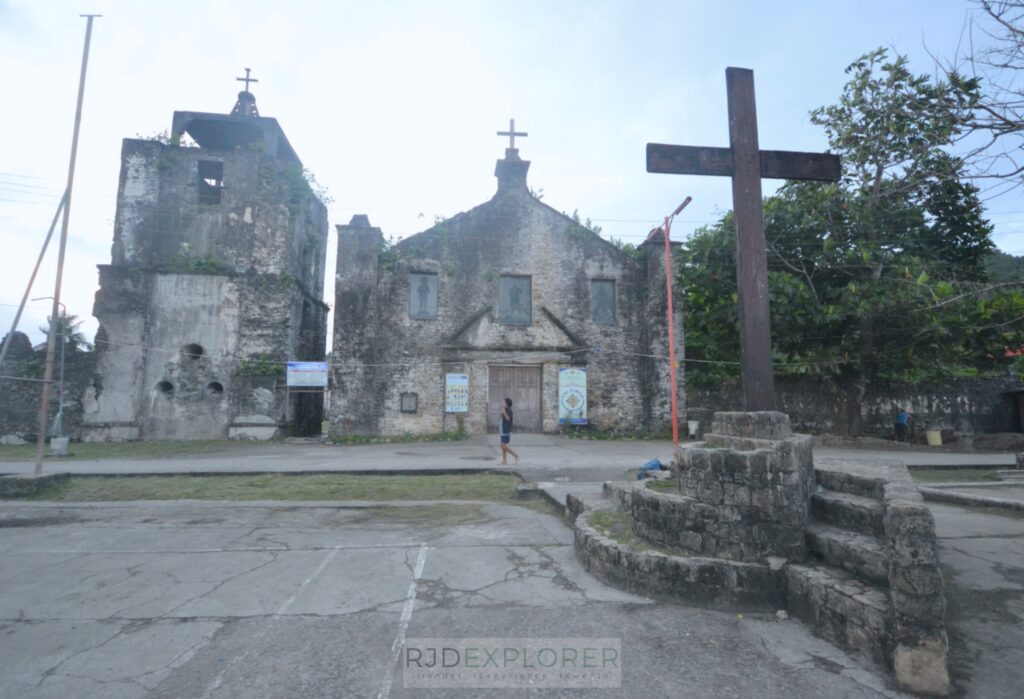 When I checked things to do in Northern Samar, Capul Island was part of the results. At first, I was a bit skeptical adding it to my travel itinerary. But when I found out that it has a significant role during the Acapulco-Galleon trade; it was instantly added to my list. Getting there got me frustrated due to timings especially that I came from Biri Island, but my eagerness to visit this historical island paved the way.
CAPUL ISLAND SAMPLE EXPENSES (from BIRI ISLAND)
Lavezares to Victoria	        45
Lavezares to Dalupirit Island	50
Habal-habal to Sito Dalupirit	80
Boat to Capul Island		500
Capul Island Tour		400
Capul Island Beach Resort	600
Dinner				35
Habal-habal to Poblacion/Oson	10/20
Boat Capul Island to Allen	100
Allen Port to GrandTour Term	20
Van Allen to Calbayog City	100
Calbayog Airport Terminal Fee	50	
TOTAL	2000