When my former boss knew that I do travel blogging, she asked me if I've already been out of the country. After I said no, she followed it up by asking what country I intend to visit for my first. Singapore was one of her suggestions and I disagreed by mentioning Vietnam, Cambodia, or Thailand. She insisted that I should visit the touristy countries first, like with what she said, the country known for its Merlion.
Singapore was never on my options for my first travel overseas. But since I was very eager to use my passport, I decided to book an international flight as a gift for my 25th birthday. With some hundred bucks I earned from an online gig, I was able to grab a regular priced ticket to, guess what, Singapore. Five days of July were spent exploring the lion city. Here's a do-it-yourself Singapore itinerary with travel guide and tips.
THINGS TO REMEMBER
Visa/Immigration
Filipinos traveling to Singapore don't need visa for a maximum stay of 30 days. It was my first trip abroad and I was solo during the travel. I was held by the immigration for a couple of minutes because I only brought 120USD money with me. The immigration officer insisted that my money was not enough for my whole stay in the city. I mentioned about my reservations and themed-park tickets already pre-booked but still she was not convinced. They even took my phone during the interrogation process. When I told them that I'm a travel blogger and my main goal on my visit is to explore their country and promote it to my readers, they immediately finished the protocol and stamped my passport. For first world countries, it's better to prepare at least 100USD per day budget.
Weather
With its location just north of the equator, Singapore has a tropical climate and is humid most months of the year. The weather makes Singapore a great country for outdoor activities and some walking tours. During my visit, there were some heavy downpours and drizzles in the early afternoon.
Currency/Exchange
You can bring US Dollars and just exchange it to Singapore Dollar at Changi Airport on your arrival. Credit cards are also widely accepted in most shopping centers, accommodations, restaurants, and attractions.
Travel Dos and Don't's
Chewing gum is a no no in Singapore. Ensure that there's no bubble gums inside your luggage before your trip. Singaporeans are also particular when it comes to cleanliness so don't dare to litter on public places. Eating and drinking inside public transportations are also prohibited and offense carries up to SGD500 fine. When riding the bus, always enter the vehicle on the front door. Rear doors are only for passengers going down.
Getting Around
For easy transfers, I recommend utilizing Singapore's public transportation like trains and buses. Tourists can also avail the Singapore Tourist Pass at SGD10 (1-day pass), SGD16 (2-day pass), and SGD20 (3-day pass). The pass is inclusive of unlimited rides on Singapore's public bus services, MRT, and LRT trains. You can avail the pass at any SMRT station where the card is subjected at a SGD10 deposit that you can get when you surrender the card upon its expiration.
Purchase Tours and Activities
Klook is a great platform for tours and activities in Singapore. From 4G Wifi Device to park tickets like Universal Studios Singapore, Adventure Cove Waterpark, Night Safari, or Jurong Bird Park. For cultural and natural attraction and activities, you can also buy passes from them before your trip to Singapore. These include nature kayaking, biking adventure in Pulau Ubin, and Singapore River Cruise. Check the activities below.
5D4N SINGAPORE ITINERARY
DAY 1 – Walking Tours
For travelers who are keen on exploring a foreign place on their own, Singapore is a great place for some walking tours. On my first day, I spent more than 12 hours walking on major streets of the city from the shopping centers of Orchard Road to the museum district near Hill Street. Historic landmarks from the Raffles City to Downtown and the must visit Marina Bay area during the afternoon.
The walk from the Merlion statue to Gardens by the Bay added thousands of steps on my pedometer. For the entire day, I only spent SGD1.6 for a subway ride from Bugis Station to Orchard Station. The whole city is easy to navigate, just make sure to get one of the free maps from your accommodation, or consult Google map for directions.
DAY 2 – Sentosa Island
Singapore has number of off-the-coast territories but Sentosa Island outshines the presence of the other islands because of its theme parks. If you have limited time in the city-state but desperate to visit a theme-park, I recommend Universal Studios Singapore. On my second day, I booked a discounted USS day pass ticket and hacked my way out of the long queues of the amusement park. Visit Klook for discounted tickets for activities in Sentosa Island like SEA Aquarium, Adventure Cove Waterpark, Sentosa Fun Pass, Megazip, Cable Car Pass, and a lot more.
There are several attractions that worth a try such as the Transformer 4D, Revenge of the Mummy, an indoor roller coaster; Jurassic Rapid Adventures, and the Battlestar Galactica, the tallest dueling roller coaster in the world at 139 feet. Read my post on the art of queuing to maximize your stay in Universal Studios Singapore.
DAY 3 – Nature Parks
One of the things that I admire about Singapore's tourism is the way they sustain gardens and nature parks despite the towering skyscrapers and the threatening concrete jungle. Must destination when it comes to this aspect is the UNESCO World Heritage Singapore Botanic Gardens, a 156-year-old tropical garden amidst the neighboring shopping centers of the city.
Few more train stations from downtown are the Chinese and Japanese Gardens featuring some sorts of pagodas and structures relevant to these countries. If you're into nature walks, Southern Ridges consisting of chained nature parks can be your haven.
DAY 4 – Heritage Districts
Get to know the cultures that influenced Singapore's by visiting the heritage trails of Little India, Kampong Glam, and Chinatown. Marvel at the religious sites and vibrant shop-houses in Little India and don't forget to try authentic Indian food ubiquitous in the area. Start your walking tour in Kampong Glam from the Malay Heritage Center and head to Haji Lane and Arab Street for colorful wall arts and graffiti.
Singapore's Chinatown is famous for cheap backpacker accommodations, places for souvenir shopping, and food places for cheap yet authentic Singaporean food. Apart from these, there are several structures that are dedicated for Taoist, Buddhist, Hindu, Islam, and Methodist worshippers.
DAY 5 – Going Home
Morning flights back to the Philippines will require you to leave the city early and head to Changi Airport for you not to miss your flight. It is nice to show up at the airport terminal early so you can check the free things to do in Changi Airport after you check in. If you splurged and spent over SGD100 at participating shops, you may claim a refund on the 7% Goods and Services Tax (GST) paid on your purchases. For eligibilities, check this link.
WHAT TO EAT
Food in Singapore is not cheap when you plan to dine in restaurants and cafes. However, hawker centers are famous for locals and tourists alike for cheap yet satisfying meals. Maxwell Center in Chinatown offers a varied food landscape from noodles, soups, grilled seafood/meats, steamed Chicken rice, desserts, natural quenchers such as barley drink and freshly squeezed sugarcane drink among others.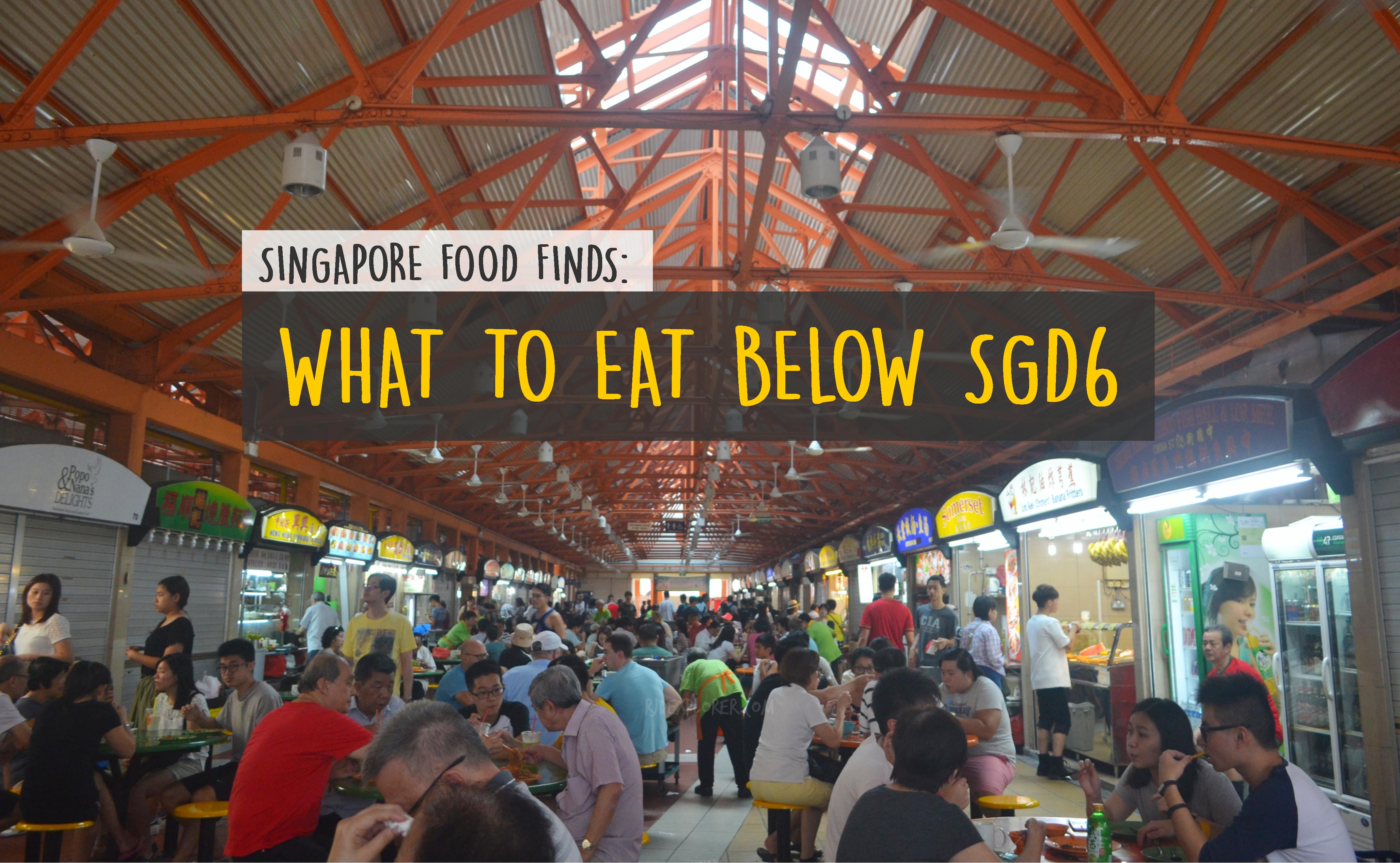 Singapore MRT stations are also nice spots for breakfast meals and snacks during your transfers from one location to another. My goal was to spend below SGD6 every meal and I was able to survive the challenge. Excluded was the SGD10 calamari and fries I've had in Universal Studios Singapore. If you're undemanding when it comes to food, you can save more by enjoying food from hawker centers.
WHERE TO STAY
Singapore is a highly urbanized city-state. Being one of the must-destinations in Southeast Asia, expect an unending list of accommodations that cater different types of travelers. Each district of the city offers different accommodations including international hotel brands.
BOOK YOUR SINGAPORE ACCOMMODATION NOW!
Budget Stay for Backpackers
Chinatown, Kampong Glam, and Little India, apart from offering a heritage vibe for travelers, are also home of backpacker hostels. I had my first night in a hostel in Kampong Glam and paid 22SGD. The rate includes light breakfast such as cereal, coffee and juices, and breads. I enjoyed a good night sleep on a bunk bed complete with plush pillows and a duvet.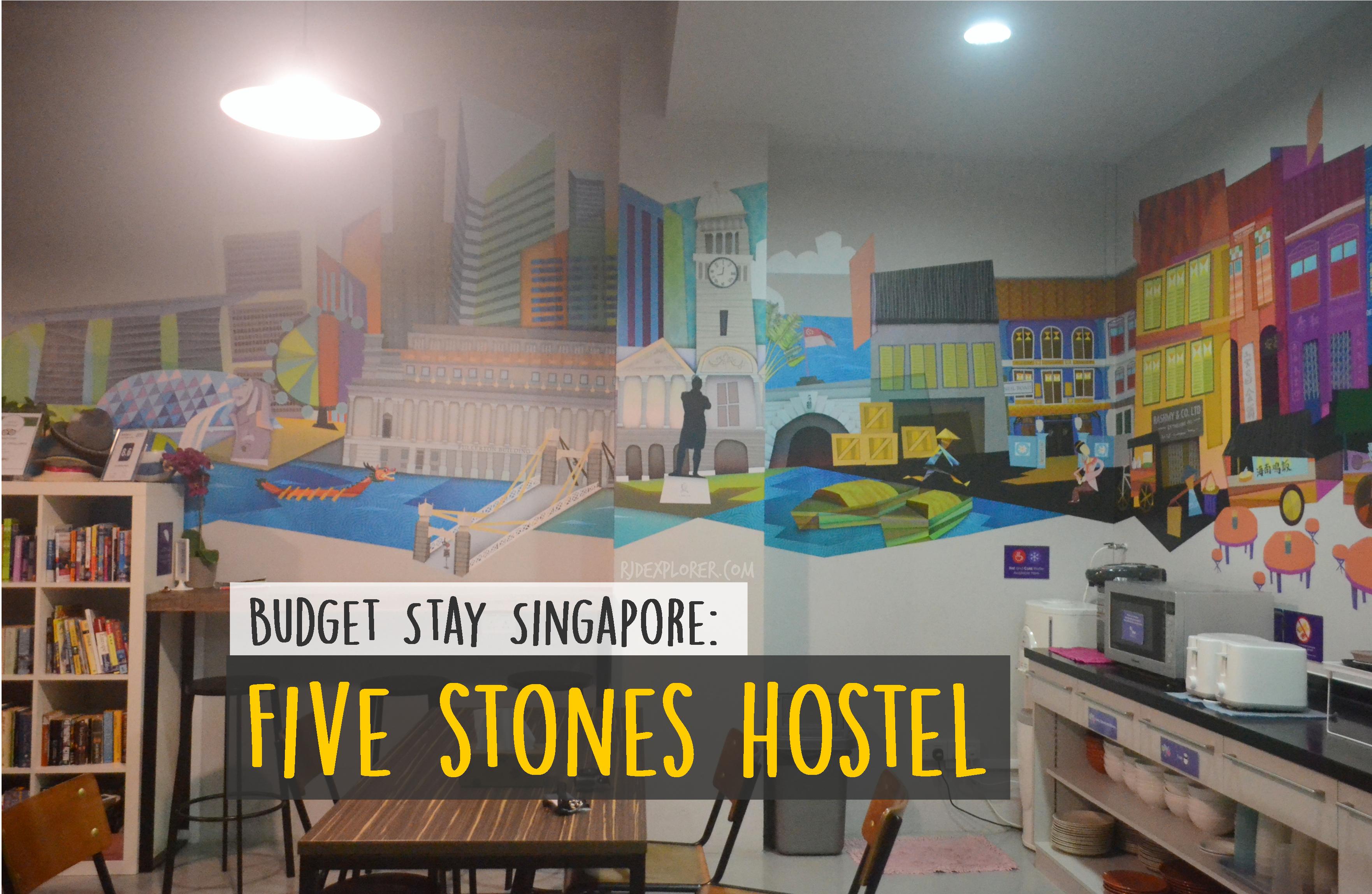 One catch of staying in hostels in Singapore is the non-inclusion of towels and toiletries on the hostel rate. This rule applies for the two hostels in Chinatown and Kampong Glam that I've tried. But if you tend to spend most of the time outdoors, availing a budget accommodation is a best option.
Mid-range No Frills Hotels
If you have more bucks to spare on your stay in the city, then avail rooms from budget hotels. Standard hotel rates could go as low as SGD50 per night, but exclusive of breakfast. If you can split the cost among your group, choosing a hotel over backpacker hostels sometimes is more reasonable.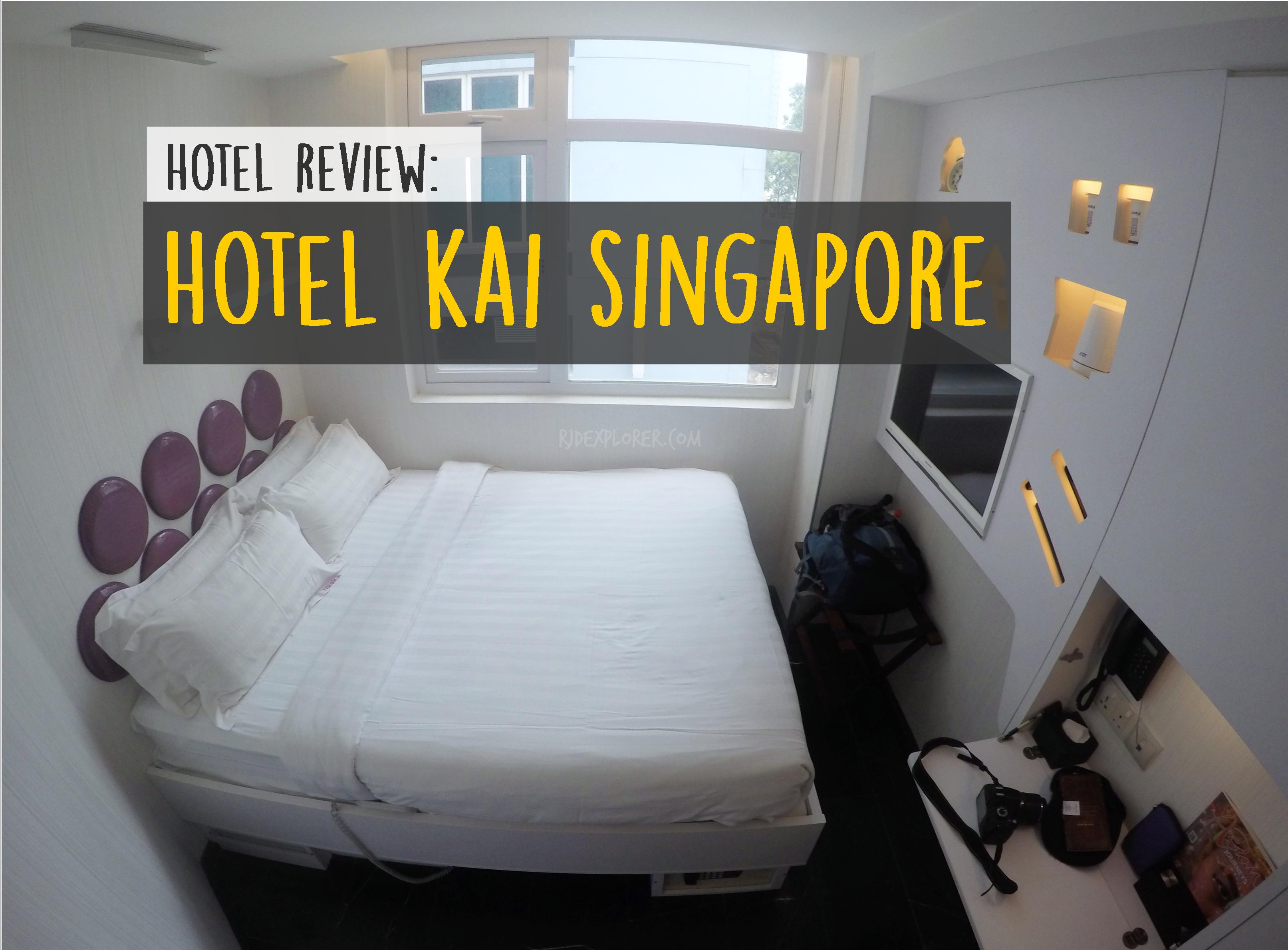 I spent two nights in a hotel near Bugis Junction and rates are usually starts at SGD112 on low season. This amount will give you more comfort and convenience such as free buffet breakfast and en-suite toilet and shower. Additional perks are fresh towels, complimentary toiletries, and even free use of mobile Pocket Wi-Fi. To save some on rates, you could also check online booking sites and might even avail discounted rates on Singapore hotels via AGODA.
Lavish Hotel Getaway
But if you really want to splurge during your vacation in Singapore, then go for the luxury hotels. Few famous hotel brands are located in some areas in downtown. This is perfect if your itinerary will focus on Marina Bay area attractions or shopping in Orchard Road.
SAMPLE EXPENSES | Singapore Itinerary: Below PHP11000 for 5D4N