Santorini is primarily known as one of the most popular honeymoon destinations in the world, so it might not spring to mind when you think of solo travel destinations. However, just because a place is marketed towards a specific group of people doesn't mean that you can't go too!
Solo travel can be extremely liberating and is a surefire way of getting exactly what you want from a holiday. No more arguing over whether to have a beach day or a day in town, or whether to have a night in or go out – the decision of what to do is all yours.
Here, we round up some of the best reasons to explore Santorini solo.
Organised tours
Since there are plenty of tourists in Santorini, you will have the option of several different organised tours, which will allow you to see local spots. Not only do these tours give you the benefit of local knowledge without having to fork out for a private tour, but it's also a great way to meet people if you want to when travelling solo.
If you're nervous about hiking alone but want to get out and explore the beautiful nature, why not join a walking tour? You'll learn about the history of the island, and if you're lucky, your guide can recommend some great food spots for you to come back to. Walking tours are also a great way of making friends as you develop a natural rapport with your group over several hours, rather than awkwardly trying to make conversation in a bar.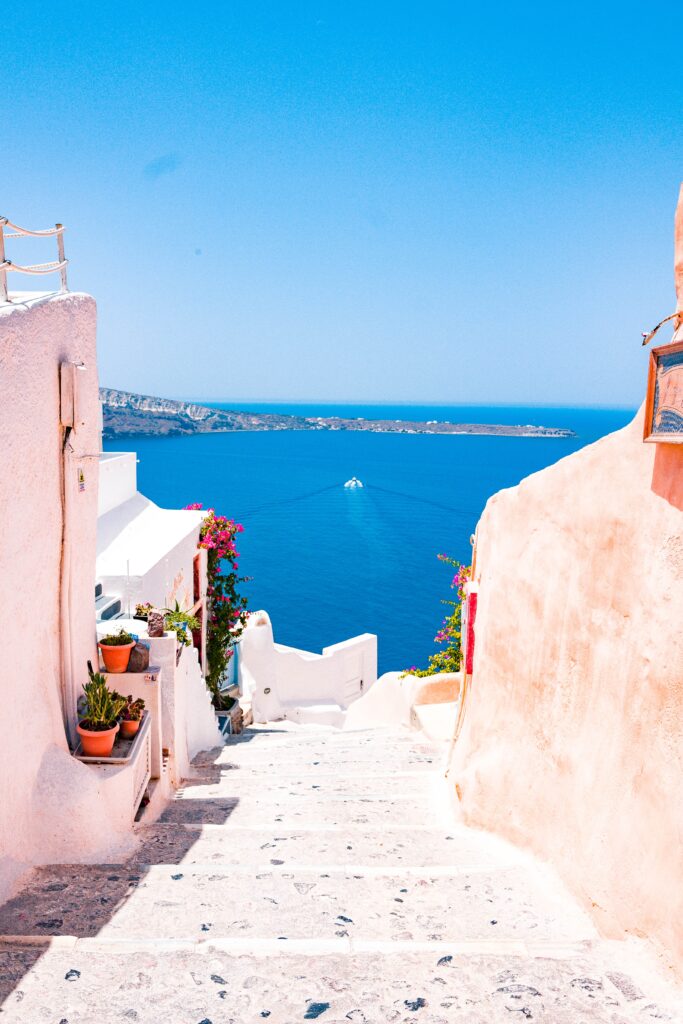 Beautiful beaches
Going to the beach is the perfect solo activity. Grab a good book, pack yourself a picnic of local snacks and bring your swimsuit and you're ready to go. There are several beaches around Santorini, so wherever you're staying, you'll find one for you.
One spot to put on your list is Red Beach. This beach gets its name from the red volcanic cliffs that frame the turquoise sea, making it look like you're in another world. If you don't have a hire car, or fancy getting a cocktail from one of the local bars whilst you're there, take public transport. There is a regular bus from Fira and from here it only takes half an hour to get to Red Beach.
Delicious food
Greek food is delicious, fresh and focuses on simple, locally-sourced ingredients. Santorini is the perfect example of traditional Greek cuisine, as it is relatively remote and so outside influence and trends have, for the most part, bypassed the island. Dining alone can be a great pleasure, especially if you enjoy people watching or getting stuck into a book. Make sure to try traditional dishes such as saganaki,  which consists of fried cheese covered with filo and honey, or fava, a local speciality, a creamy dish which is made from yellow split peas.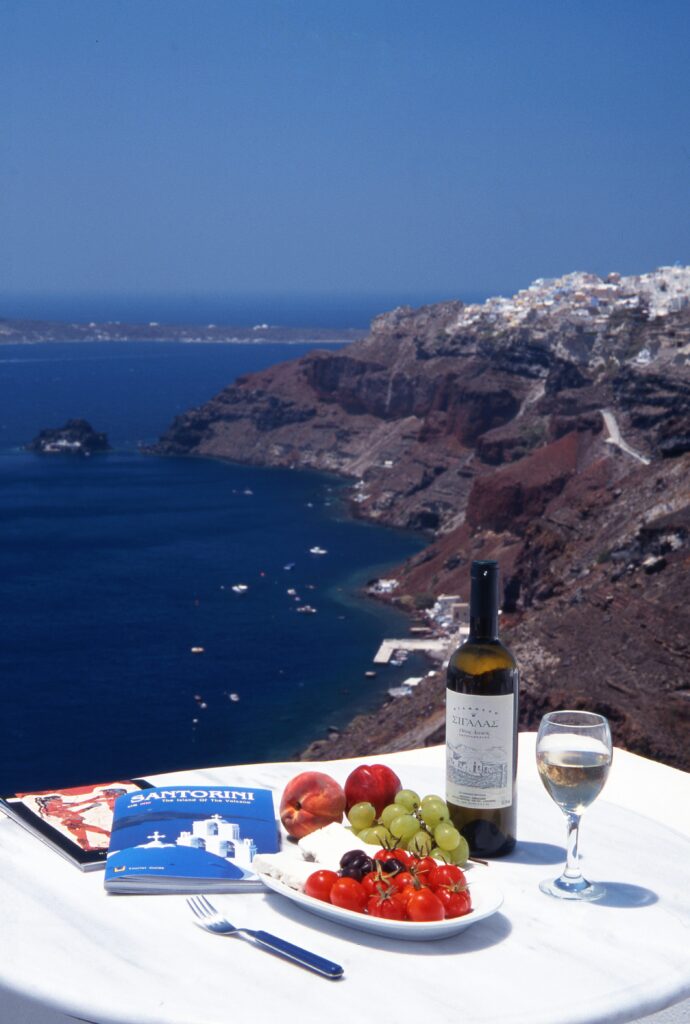 Stunning scenery
When you're on your own, there is nothing to stop you from exploring and enjoying all the pretty towns that Santorini has to offer. You can go at your own pace, and indulge your curiosity, without having to balance other people's attention spans. When travelling solo, it can be a little tricky to get photos of yourself out and about to commemorate your holiday, but don't be afraid to ask others or use a timer.