A Laos immigration officer laughing at my name for no reason kicked off my Laos experience. This country is part of my 100-day backpacking trip in Southeast Asia and it really was a laidback and fun stop. If flights to Laos from Manila are more accessible, I'd probably find myself in this country more often. This is a fantastic place to be carefree and just enjoy life. To help you with your Laos trip planning, here's a one-week Laos itinerary. This guide covers Luang Prabang, Vang Vieng, and the capital, Vientiane.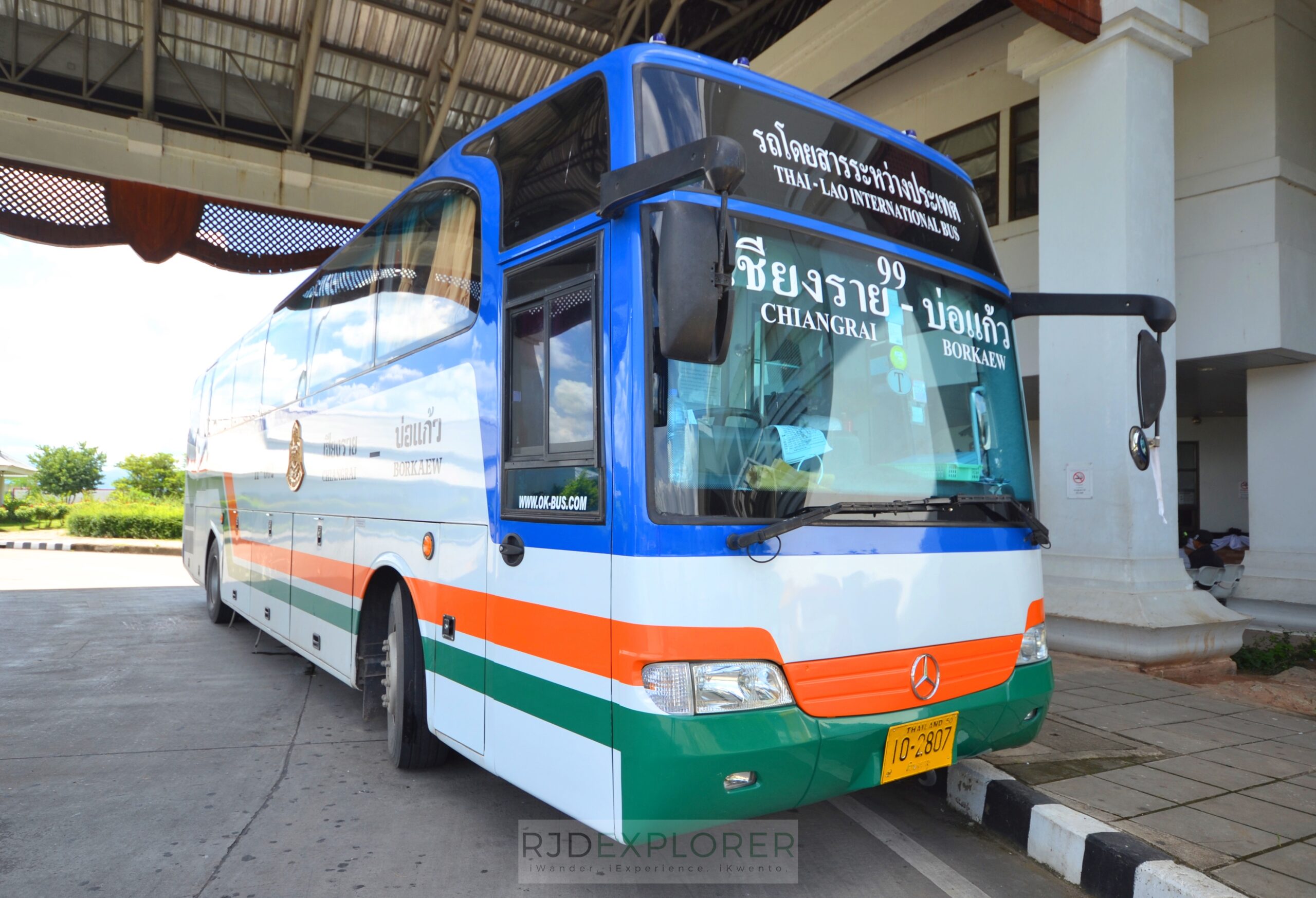 DISCLAIMER: Some of the links in this post are affiliate links. If you think it will be more convenient for you to purchase these activities/passes before your trip to Laos, kindly book them below. The commission I'll get for every successful booking comes at no extra cost to you.
THINGS BEFORE YOU GO
Visa
Thanks to our affiliation with the ASEAN, Philippines is included in the 15 countries that can enter Laos, visa-free. Filipinos can stay up to a maximum of 30 days in Laos. You just need to have your passport with a minimum of six months' validity and a few pages to spare. There were no hotel reservations and return tickets asked when I crossed the Chiang Khong-Bokeo Thailand-Laos Border.
Weather
Laos is a land-locked country and this affects its up-front weather. The dry season is from October to April and wet season during the months of May to September. I traveled around Laos late September but I only experienced occasional rains in the evening.
Currency
Currency in Laos is Lao Kip (LAK). LKP1000 is approximately PHP6 or USD1 ~ LKP8600.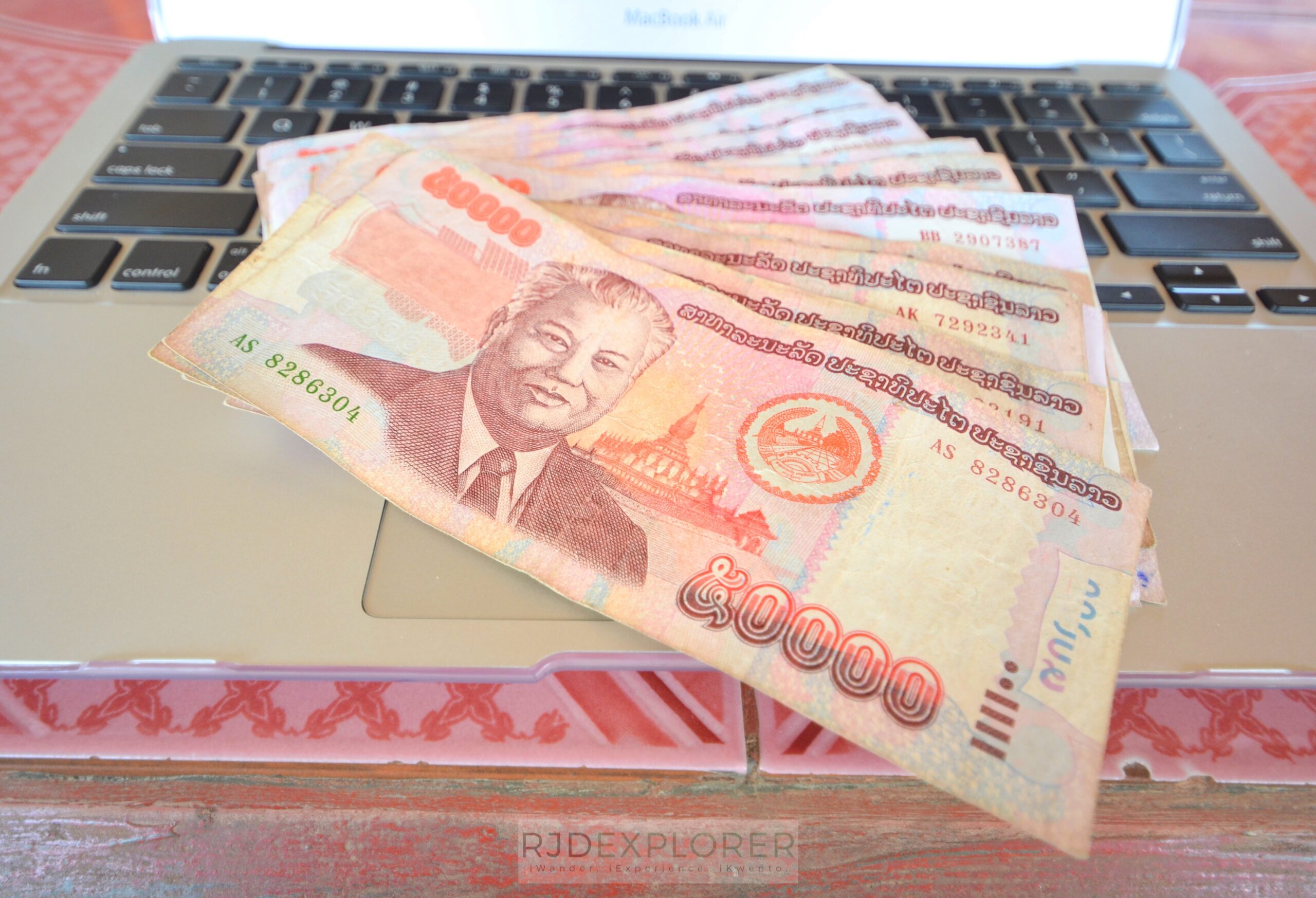 How to Get to Laos
As of writing, there are no direct flights from Manila to Laos. Two major airport hubs in the country are Luang Prabang and Vientiane. Most travelers take the Manila to Kuala Lumpur route where the Malaysian capital is connected to Laos by Air Asia. Others opt to travel to Bangkok and take another flight to either Luang Prabang or Vientiane.
For travelers doing Indochina banana pancake trail, Laos can be reached from these following countries by land and border crossing:
Another option that provides a different experience coming from Northern Thailand is the 2-day slow boat on the Mekong River.
LAOS ITINERARY: Sample 8D7N Laos Itinerary
Day 1 – Arrive in Luang Prabang, Temple Hopping
If you'll opt for the bus ride, spending 10 hours on a cramped bus is tiring and arriving in Luang Prabang at wee hours of the morning will surely drain the hell out of you. Take a tuk-tuk ride from the bus station to Luang Prabang proper. Head to your hostel and hope for early check-in. But if you'll be utilizing this route, I recommend booking the night of your arrival and indicate the arrival time, for you to head straight to bed once you arrive at your accommodation. Unlucky me, I needed to wait for the hostel staff to wake up for me to get checked in.
Huay Xai bus terminal for buses bound to Luang Prabang and other Laos cities.
Use the entire half of the day recuperating from the tiring and crazy bus ride then maximize the afternoon for temple hopping. Yes, if you're not templed-out yet from Thailand, prepare for more temples in Laos. Some of the notable temples in Luang Prabang are Wat Xieng Thong, Royal Temple, That Makmo, Wat Mai Suwannaphumaham, Wat Pa Phai, Wat Mahathat, Wat Aham, Wat Phon Phao, and That Chomsi. That Chomsi is on top of Mount Phousi making it a nice viewpoint for sunset.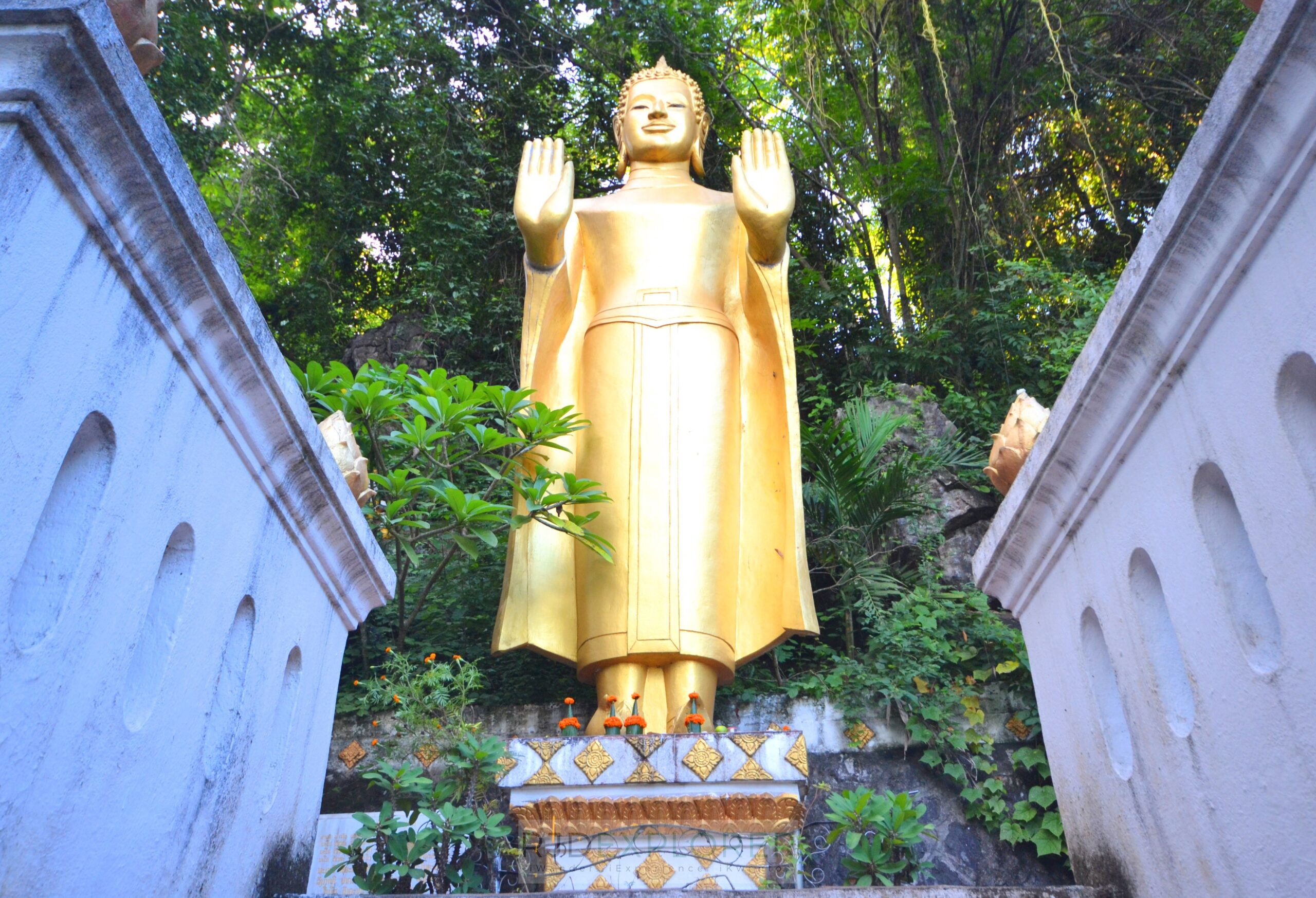 Day 2 – Morning Alms, Kuang Si Waterfall
For the second day, get out of your accommodation early for the morning alms ceremony. Buddhist Alms Giving Ceremony is one of the sacred Lao traditions and Luang Prabang is the perfect place to witness one. The event happens during sunrise and a bit challenging for late risers. Alms-giving ceremony is usually attended by locals but visitors are allowed as long as a high level of respect is to be observed.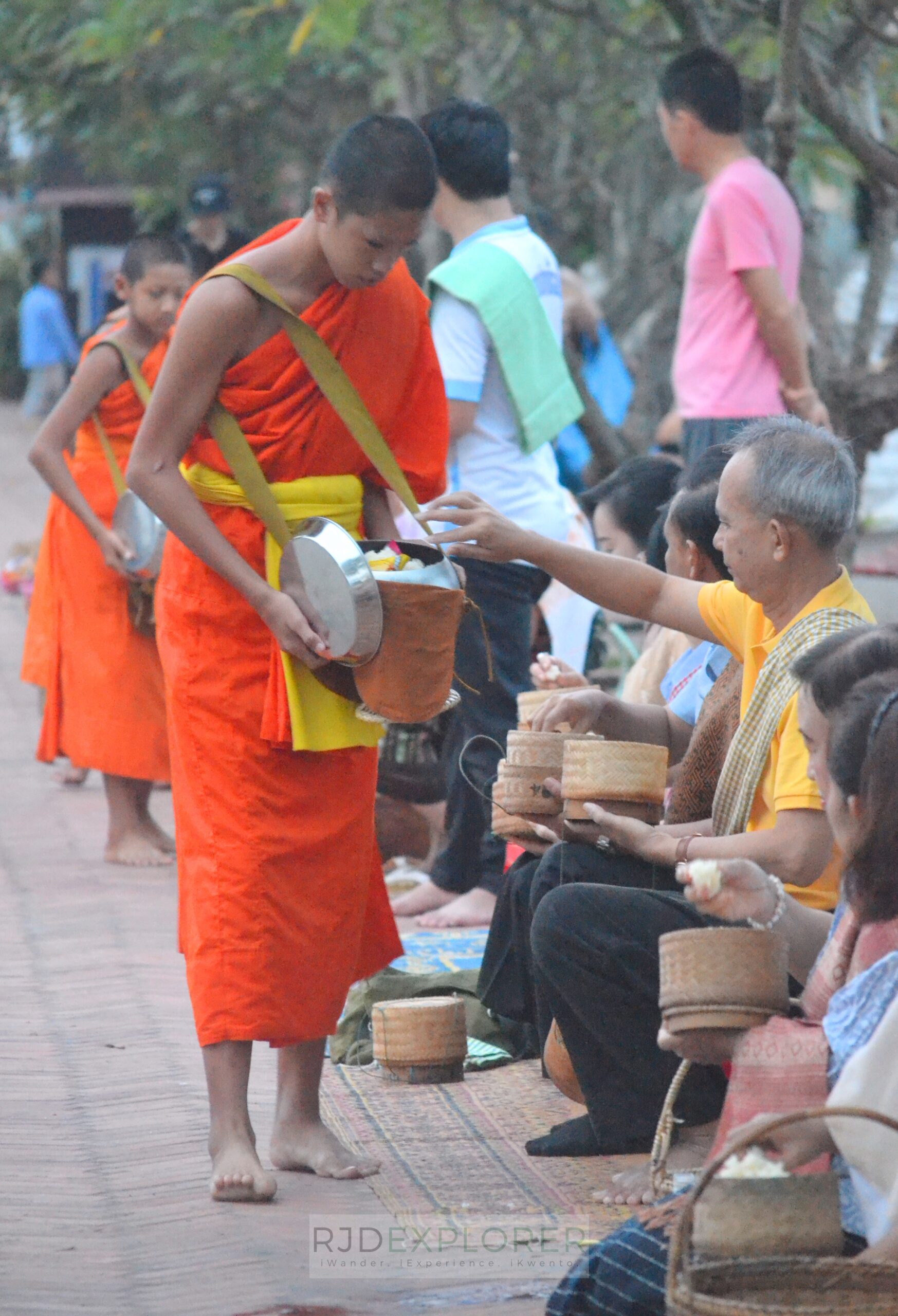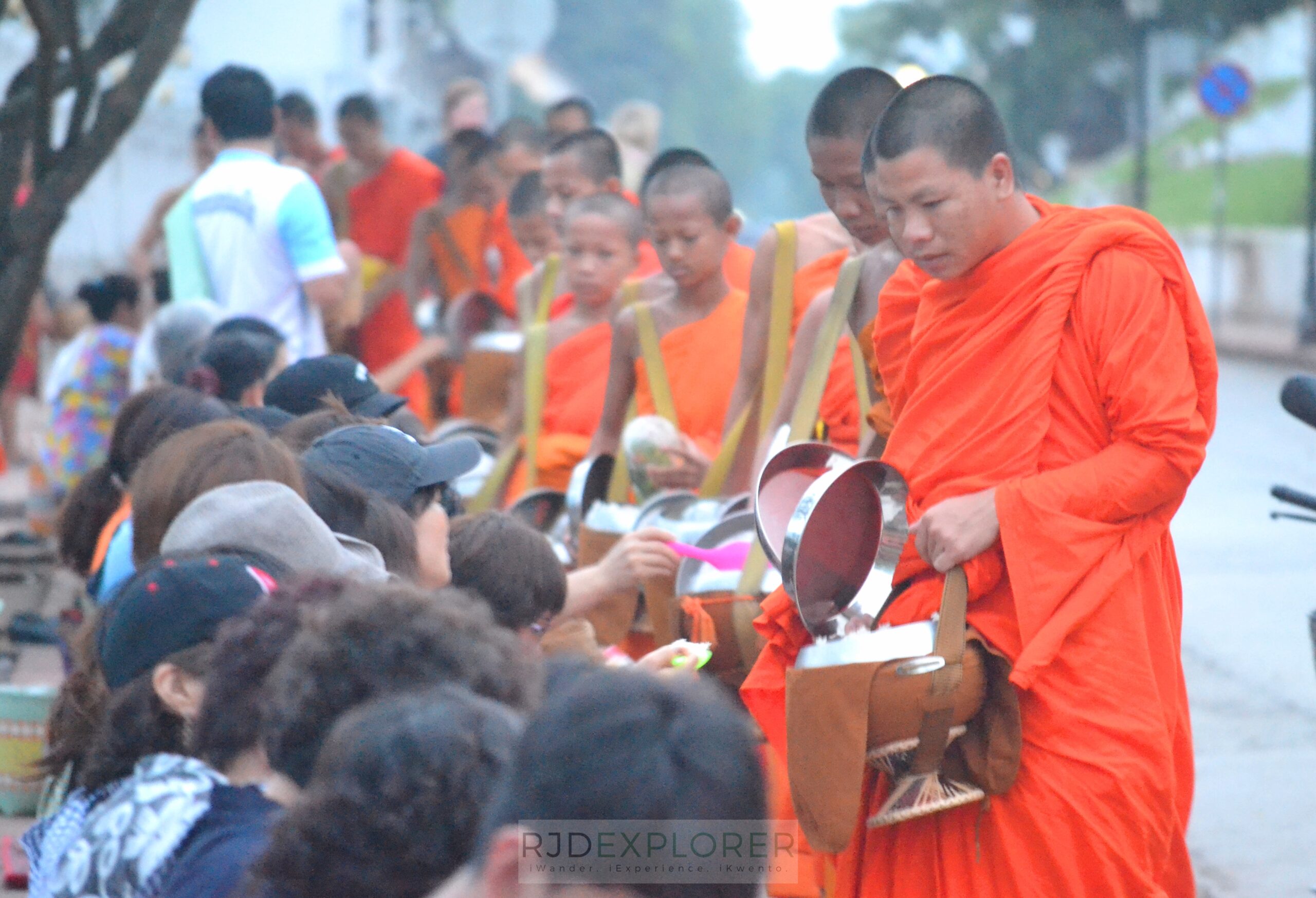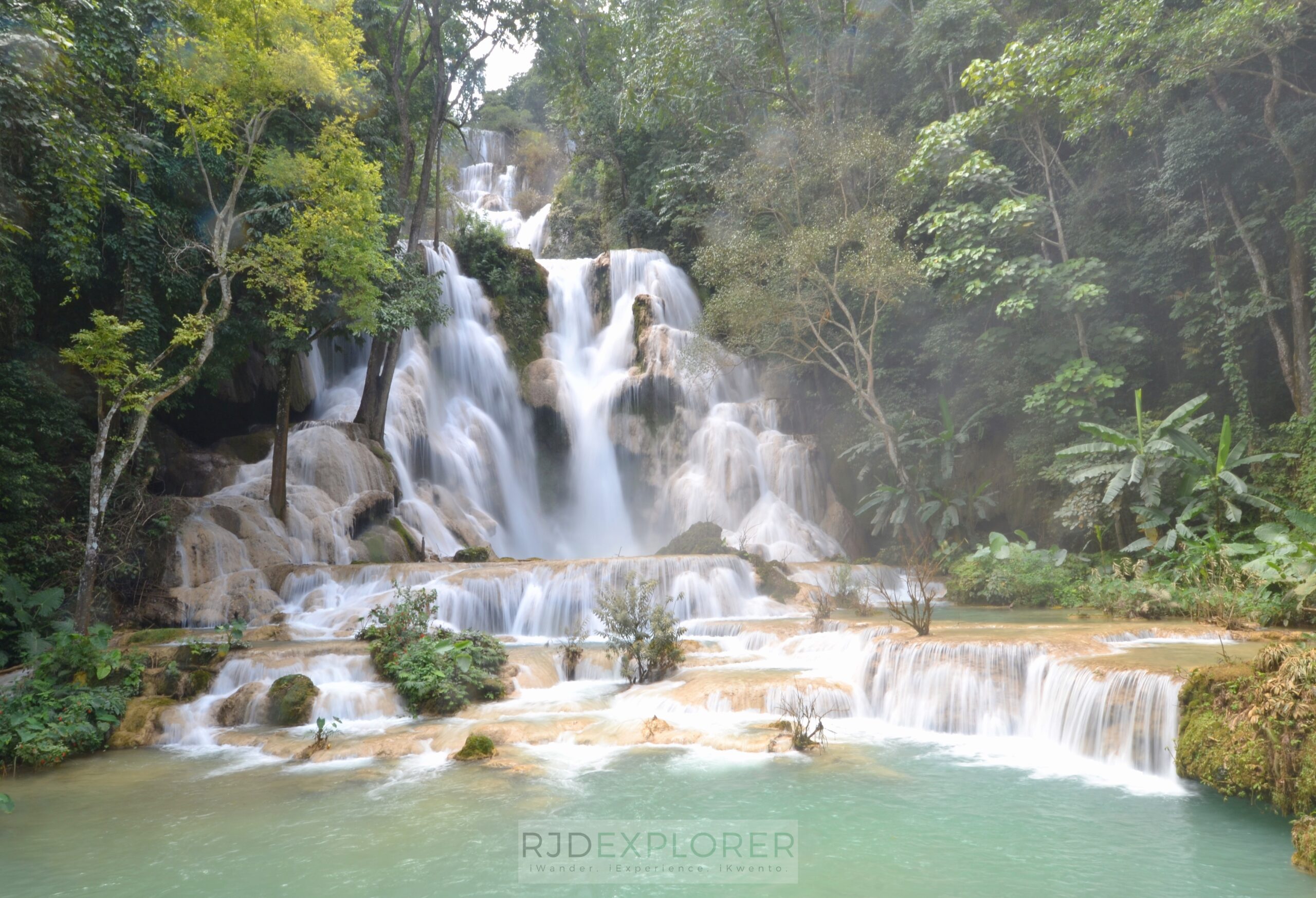 Return to your accommodation for breakfast to ensure your stamina for the entire day. Next, find a reliable motorbike rental (they're everywhere) for your Kuang Si Waterfall experience. The waterfall is the best in Laos as per most travelers and it's a shame not to include this on your Laos itinerary. The travel to the falls on a motorbike is really fun especially if you have your group racing with care, of course. Kuang Si Waterfall has several tiers making it a great hiking spot apart from swimming destination for travelers. At the start of the trail to the waterfall is a panda sanctuary.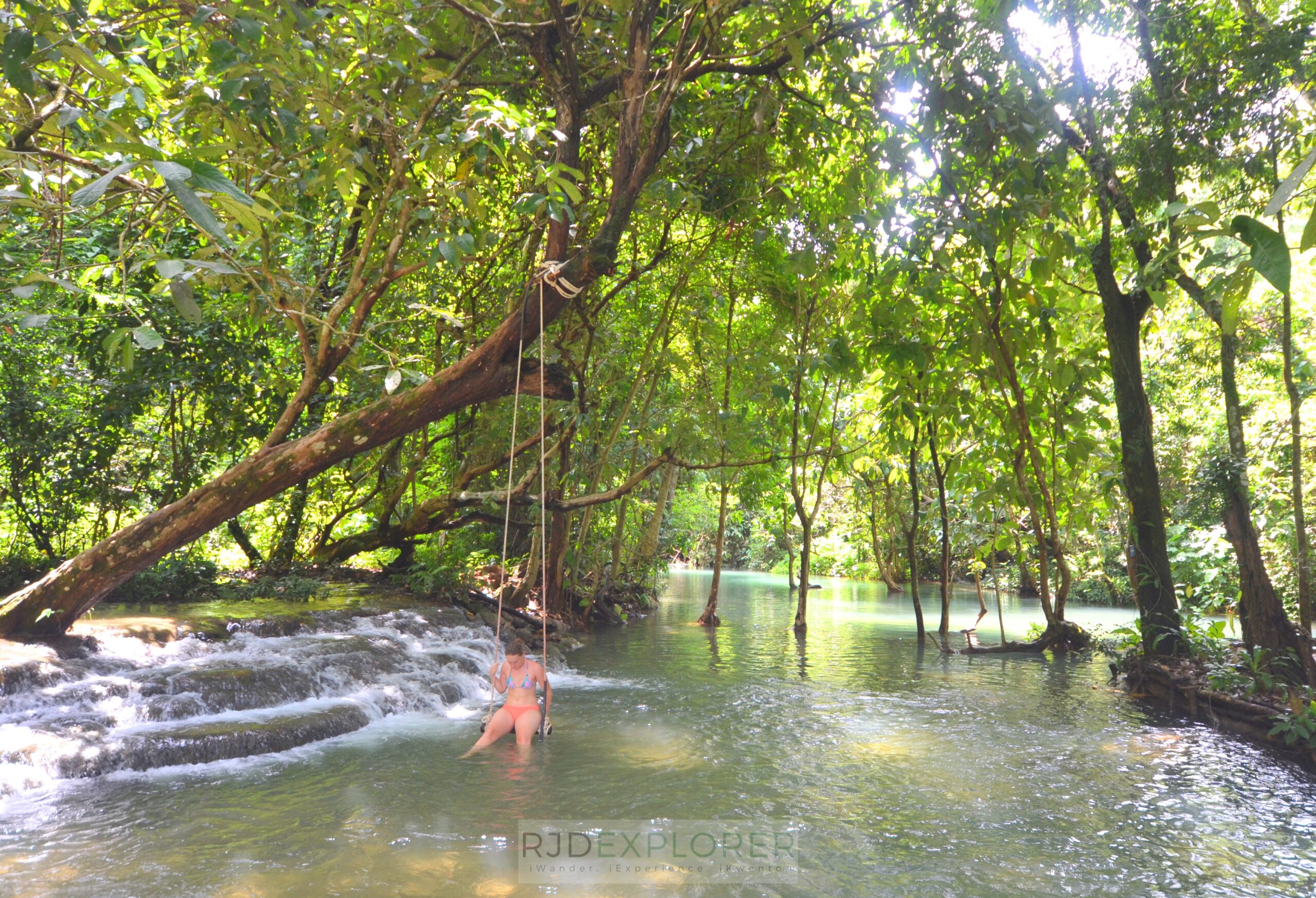 Day 3 – Restaurant, Night Market, and Bars
Pak Ou Caves is another interesting destination to explore down the Mekong River. If it's not your thing, then trying out some famous restaurants and bars will be worth it. Ock Pop Tok serves Laotian cuisine by the river. But apart from that, the place is an institution for Lao textile production. You can join the free tours to know how and why the founders of Ock Pop Tok were inspired and started the community.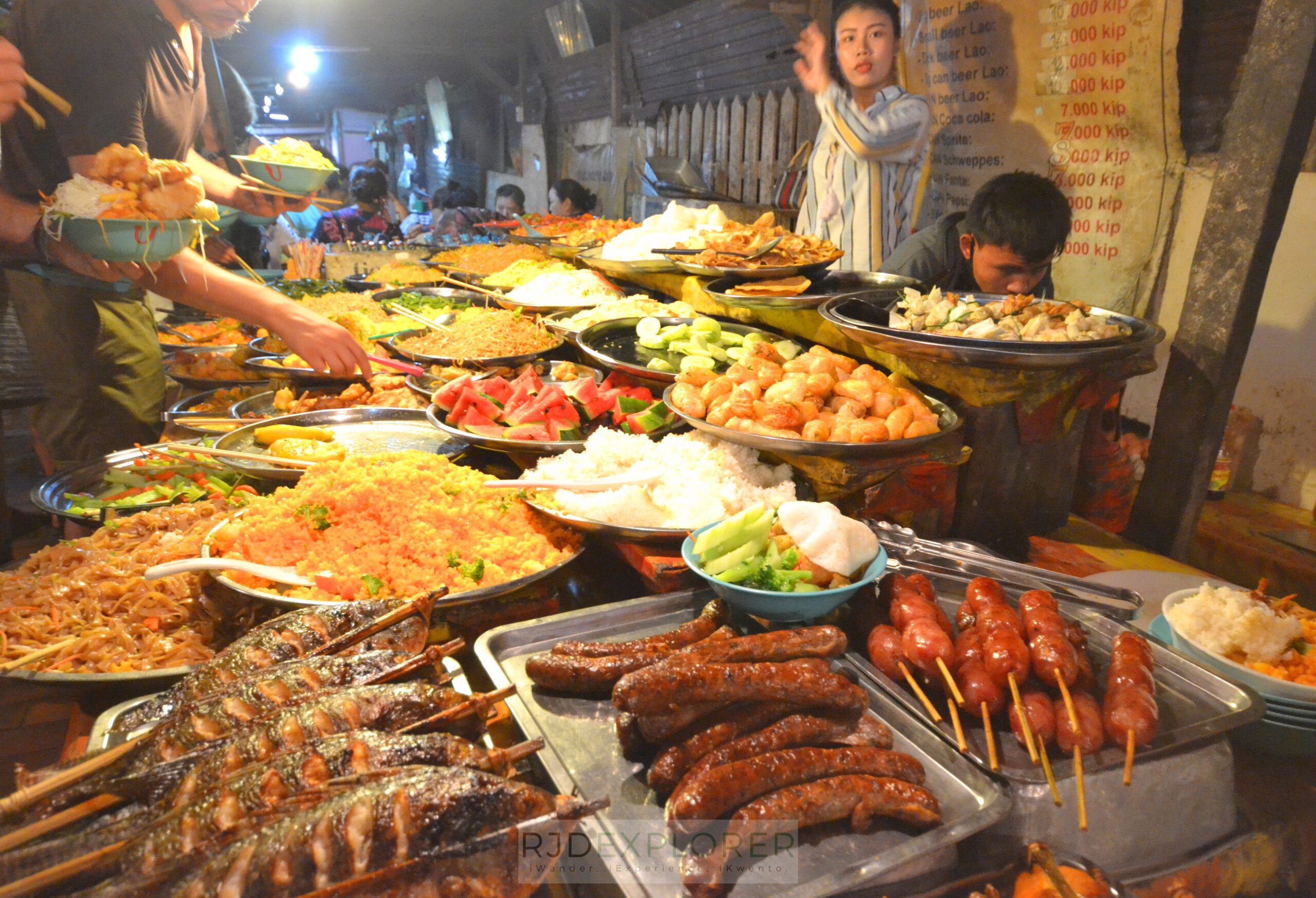 In the afternoon, stroll around the city and plunge in the rows of the Luang Prabang Night Market for different products such as pillowcases, metal key chains out of bombs, paintings, coffee, and a lot more! During dinner time, visit the tiny alley famous for vegetarian buffets where you can dump anything from the spread on your bowl and have the servers heat it for you ala Mongolian buffet.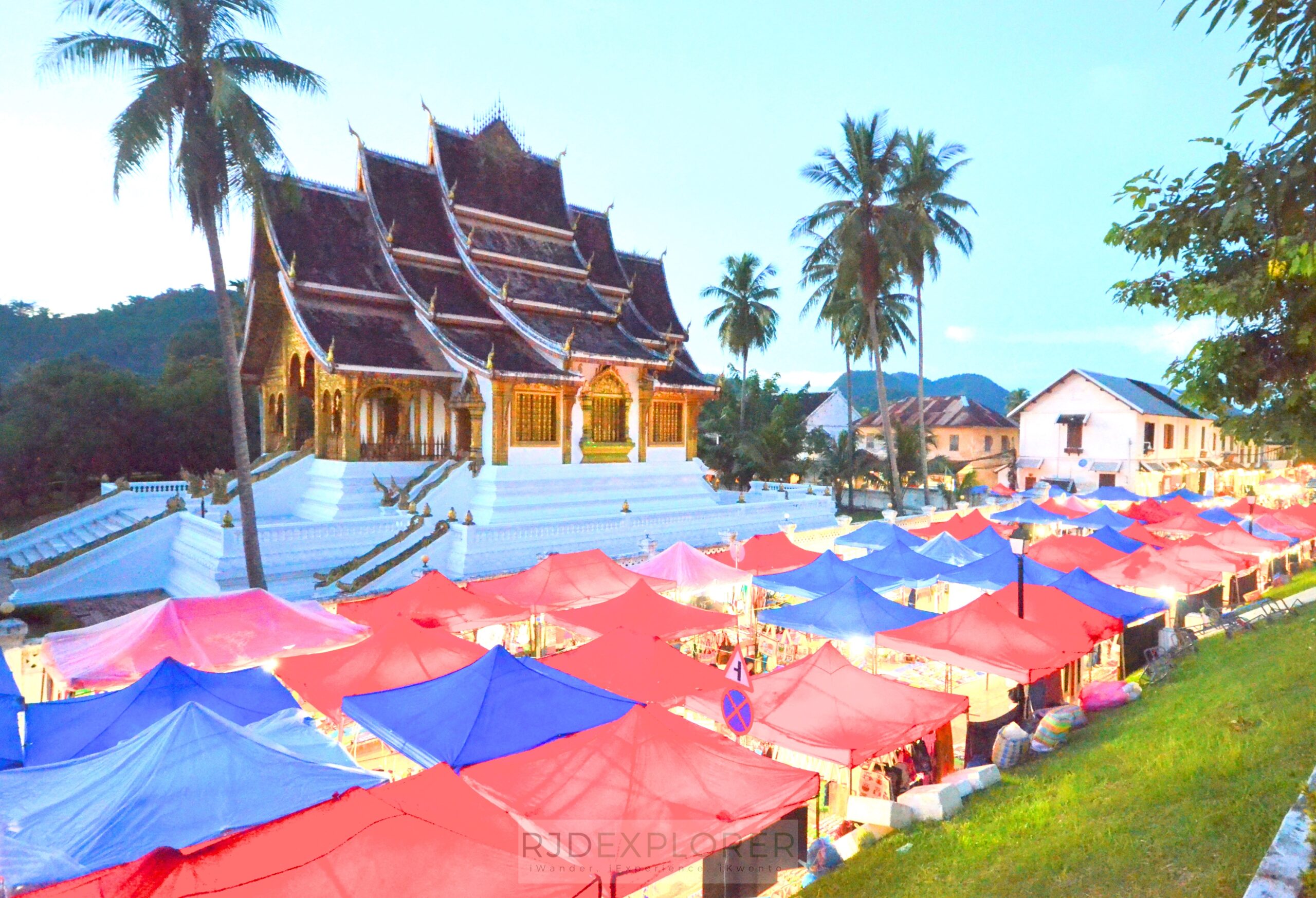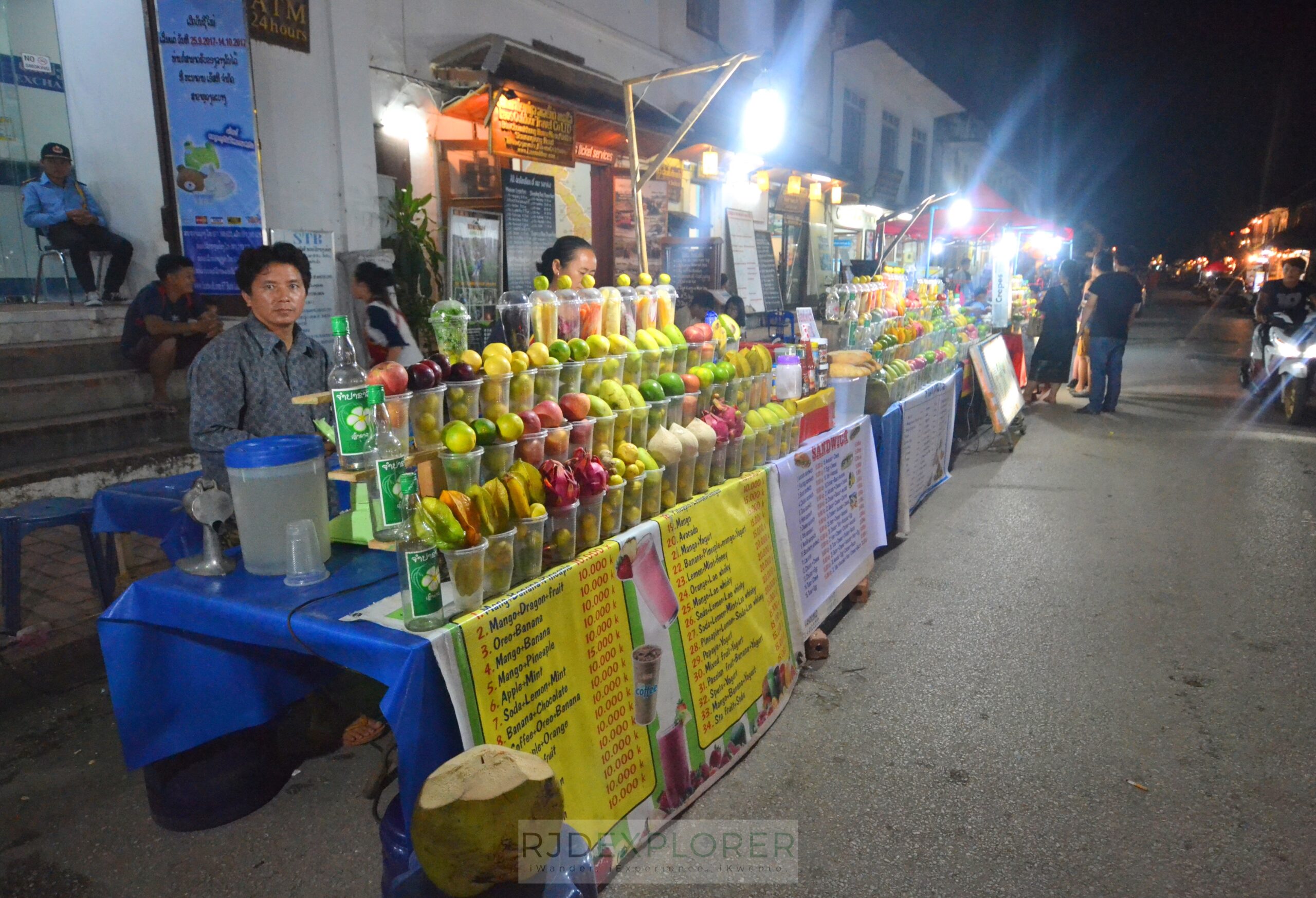 After a filling dinner, go straight to the end of the night market for the fruit shakes. The secret ingredient here is the infusion of Lao whiskey on any fruit drink you like! Sometimes, the vendors are generous enough to provide you two servings because of the addition of whiskey on your drink. If the night started with the booze, continue to the epic Utopia Bar for more drinks and hang out with your group. Luang Prabang is a ritualistic city but the night scenes really offer a nice twist on every tourist's visit.
Day 4 – Travel to Vang Vieng, Roam around
If you've had enough fun in Luang Prabang, prepare for a crazier stay in Vang Vieng. But before that, you need to endure a 4-hour van or bus ride to Vang Vieng. The scenery along the way is perfect for some road trip playlist on Spotify. After settling in your hostel, roam around town and look for tours you can join while in Vang Vieng. Walk toward the road going to Tham Phu Kham Cave where you can see karst mountains and pass by rice fields.
Day 5 – Vang Vieng Tour
Vang Vieng is infamous for the river tubing in the last decade. Now, the river activity is a must-try experience for travelers. I was able to book a day tour comprising activities like underground river tubing, river kayaking, and visit to Tham Phu Kham Cave. Day-trippers need to have short trek going to the cave for the underground river tubing. Along the way, you will be rewarded with dazing landscapes, a small temple, and some rock formations. The underground cave tubing is a little bit intense because of the tight spaces exaggerated by the gushing water. However, I did enjoy navigating the canyons by gripping on the rope while joining the flow of the water.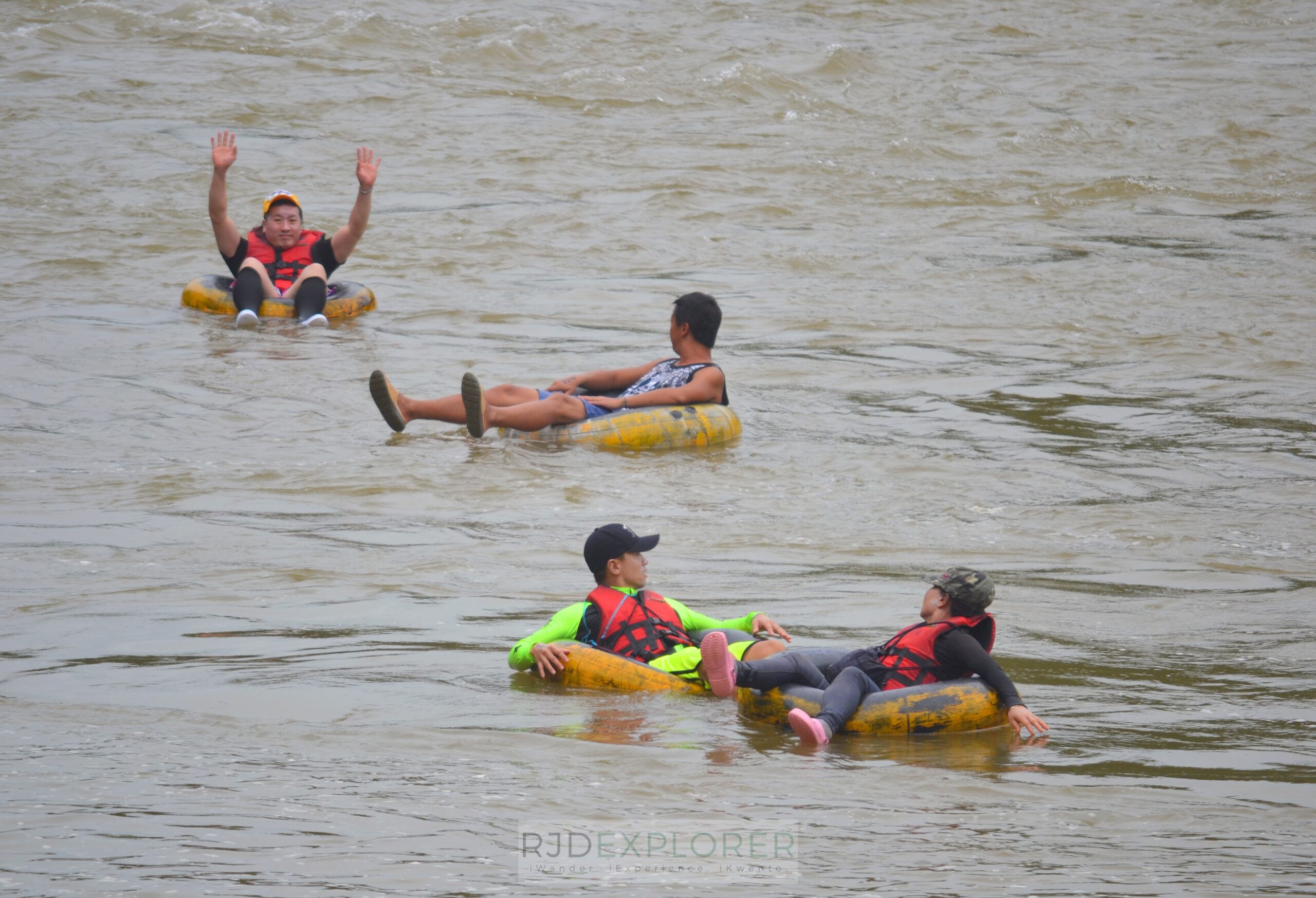 After a quick lunch, included on the tour, everyone hopped on their kayaks and prepared to paddle the waters of Nam Song River. Two people shared one kayak, excluding the tour guide. There are several stops along the way where you can visit more caves by paying some thousand kips. If visiting caves was too much, just lounge at the bars and chug some Beerlao or fruit shakes. Last part of the tour is the visit to Tham Phu Kham cave where you can find the famous rope swing and a diving platform from a tree branch. This day was one of the best days of my 100-day backpacking trip.
Day 6 – Travel to Vientiane, Laos Massage
Another 4-hour van ride and you'll reach Laos capital city, Vientiane. Late arrival in the city from few hours on a cramped van is a perfect reason to get a signature Laos massage. Massage parlors are everywhere and you can pass by several blocks to look for the cheaper offer. There's also a night market near the Mekong River along Sithane Road.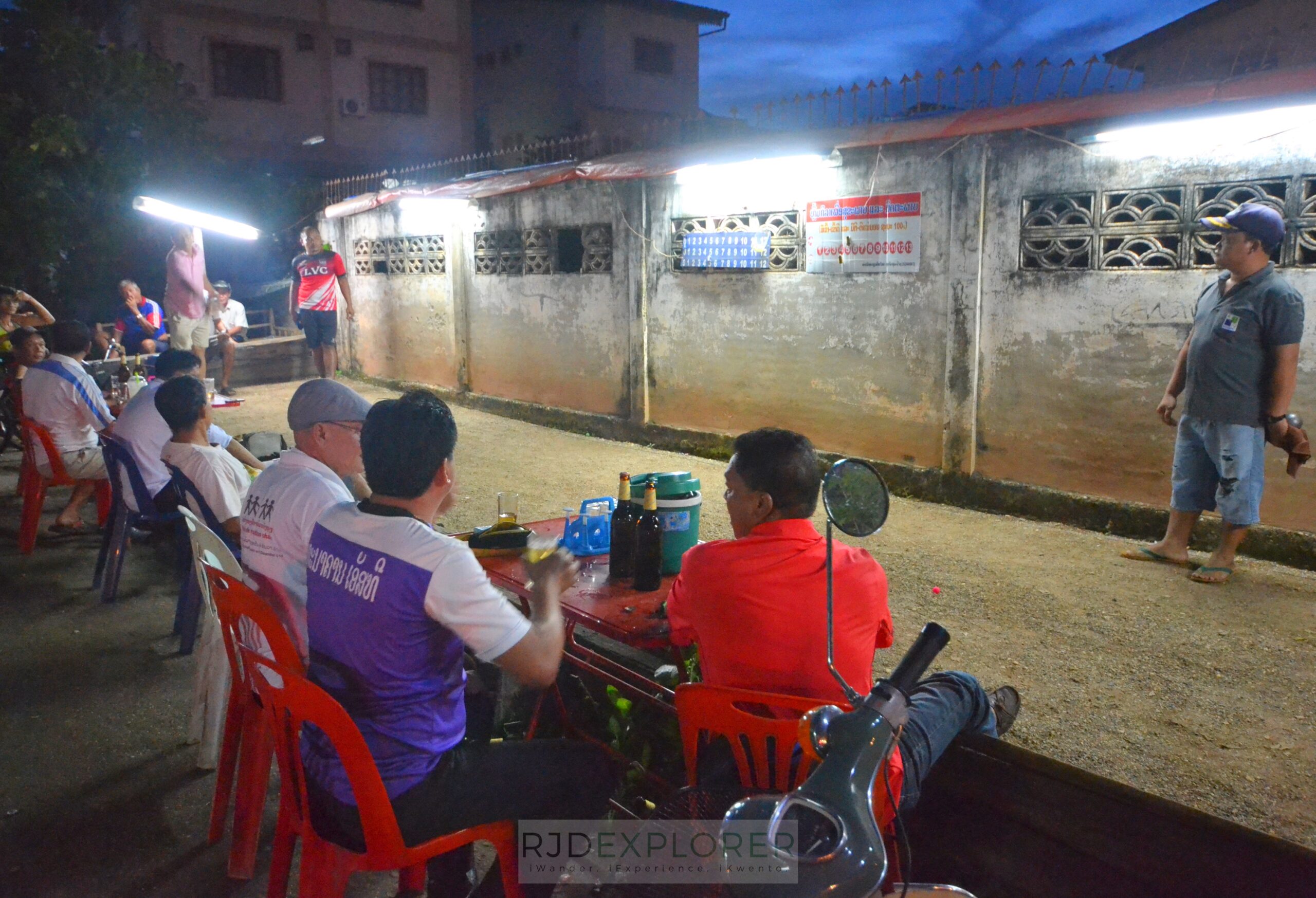 Day 7 – 8 – Vientiane Biking Tour
Biking in Vientiane is one of the activities that tourists do in the capital city. Several temples are scattered around and accessible on a bike. For an amateur, biking in Vientiane might be intimidating as there are no bike lanes and this means that you'll join the vehicles blazing on the road. However, renting a bike is cheaper and that you can pick the temples you'll be visiting on your desired time of day. Some of the notable temples in Vientiane include Pha That Luang, Wat Sisaket, Wat Si Muang. These temples and another handful are in Vientiane city center perfect for a bike tour.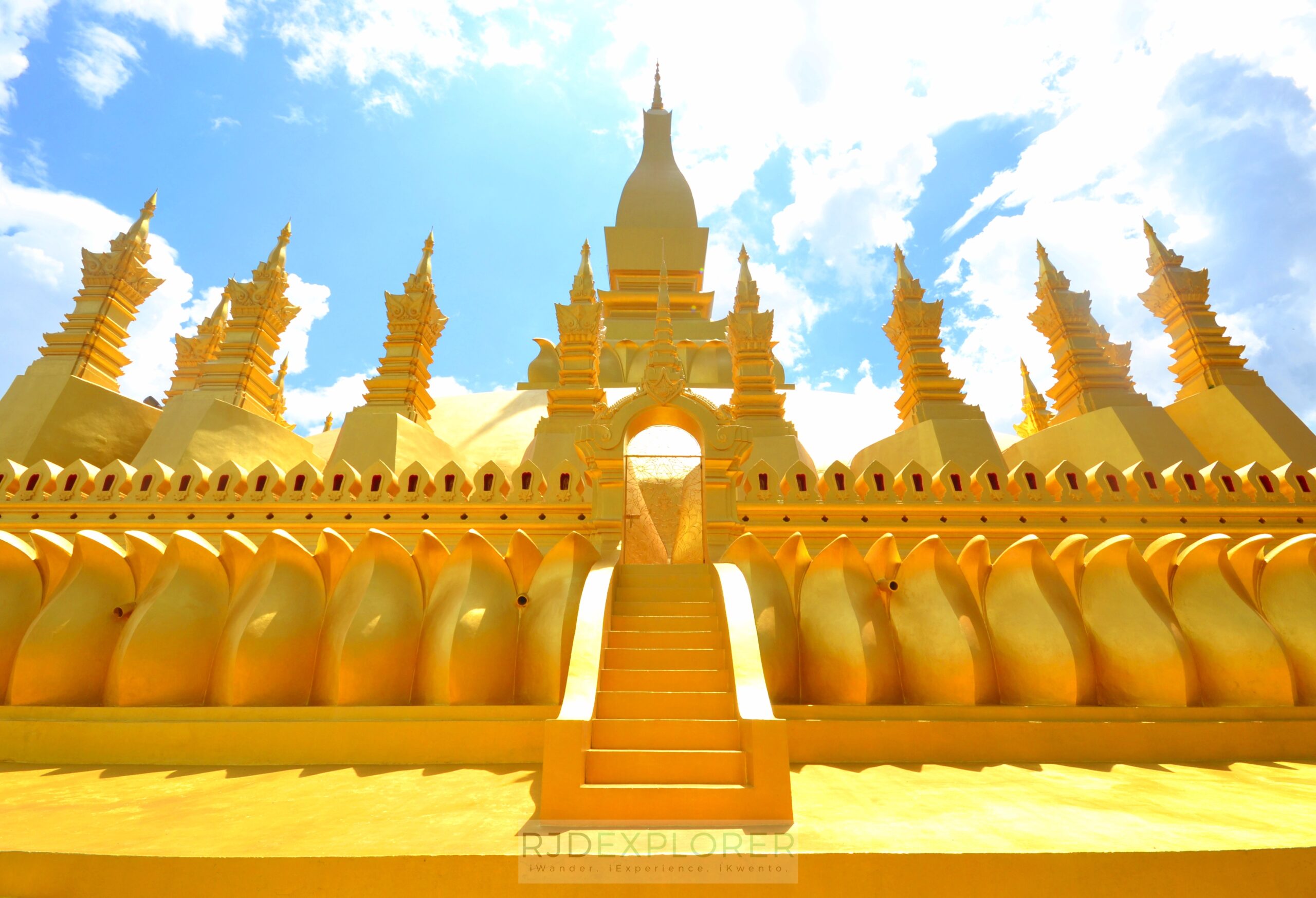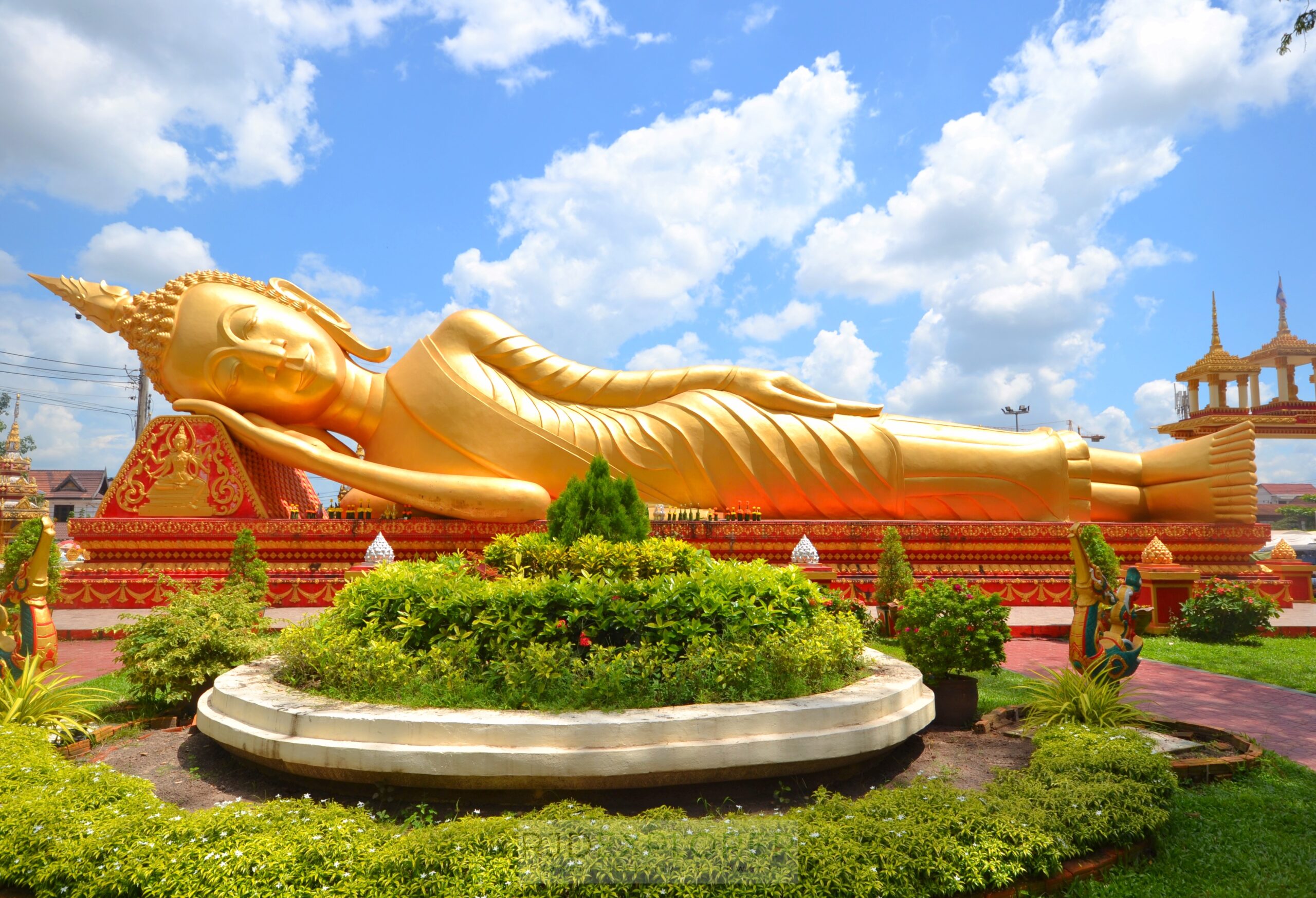 Don't miss the COPE Visitor Center, a facility showcasing how Laos and its people suffered during the Vietnam War. The main point of the small museum is to let people know about UXO (unexploded ordnance) in Laos. The center is working with the Lao government to provide rehabilitation services to victims of UXO.
Another interesting stop on your bike tour is
Patuxai
, a massive war monument in Vientiane center. The structure was built to commemorate the people who fought during their independence war from France. One of the funny stories circulating is that Americans donated funds and cement to the government during the end of World War II. The funds were intended for building a new airport but it was used for the monument. This is why Laotian people also tagged this as
vertical runway
.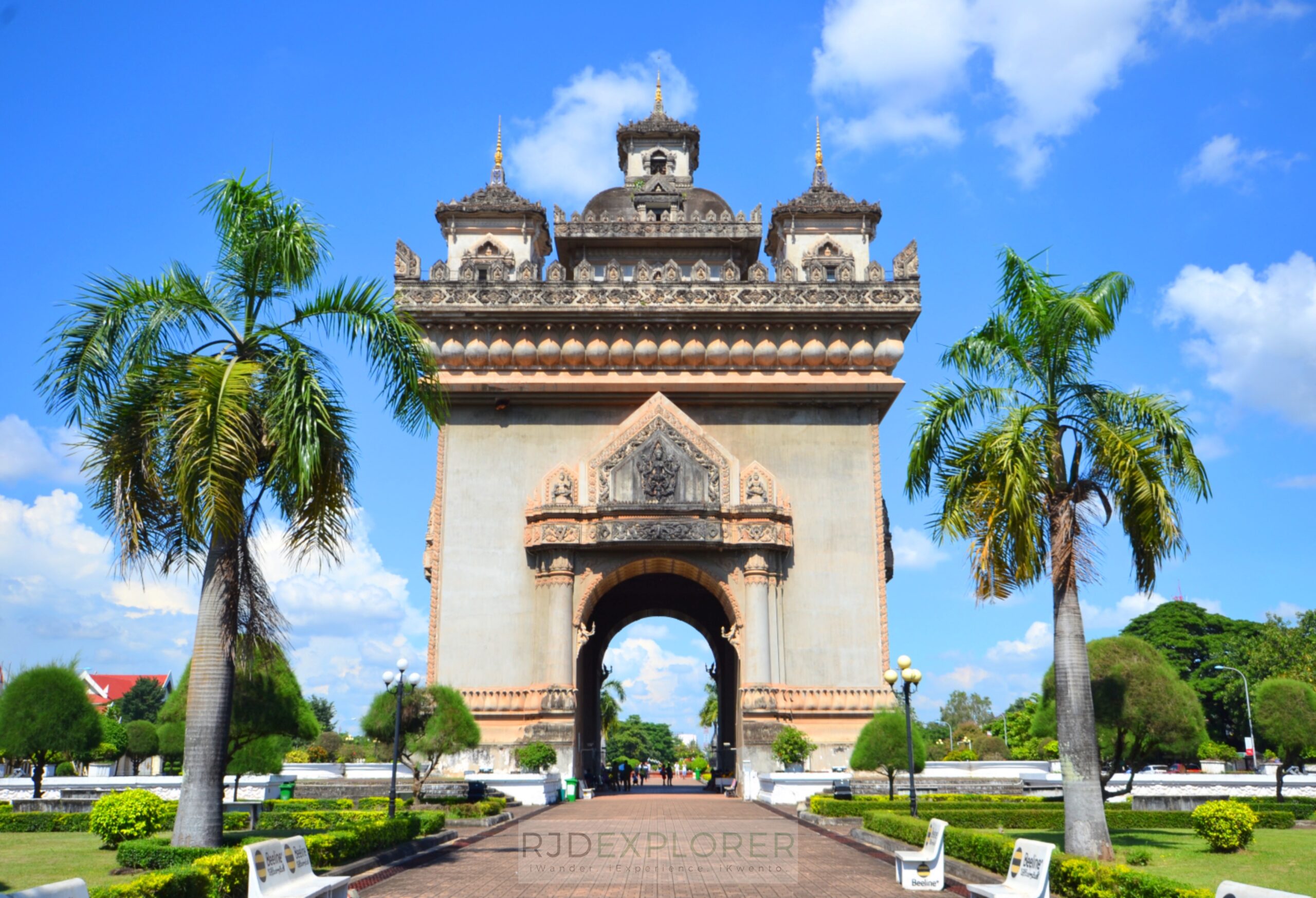 A bit far from the center is Xieng Khuan, also called Buddha Park. Bus number 14 bound to Buddha Park can be found at Khua Din bus station. There's a LAK5,000 entrance fee to the sculpture park with hundreds of Buddha images of different sizes, faces, and sitting positions.
LAOS ITINERARY: What to Eat
One of the recommendations I got from locals is to try larb, the unofficial national dish of Laos. The dish has several versions depending on the region but basically, it's a meat salad that can either be chicken, duck, pork, or beef. The meat that can either be raw or roasted, is minced, and served with ground rice, fish herbs, and tossed with chili and mint.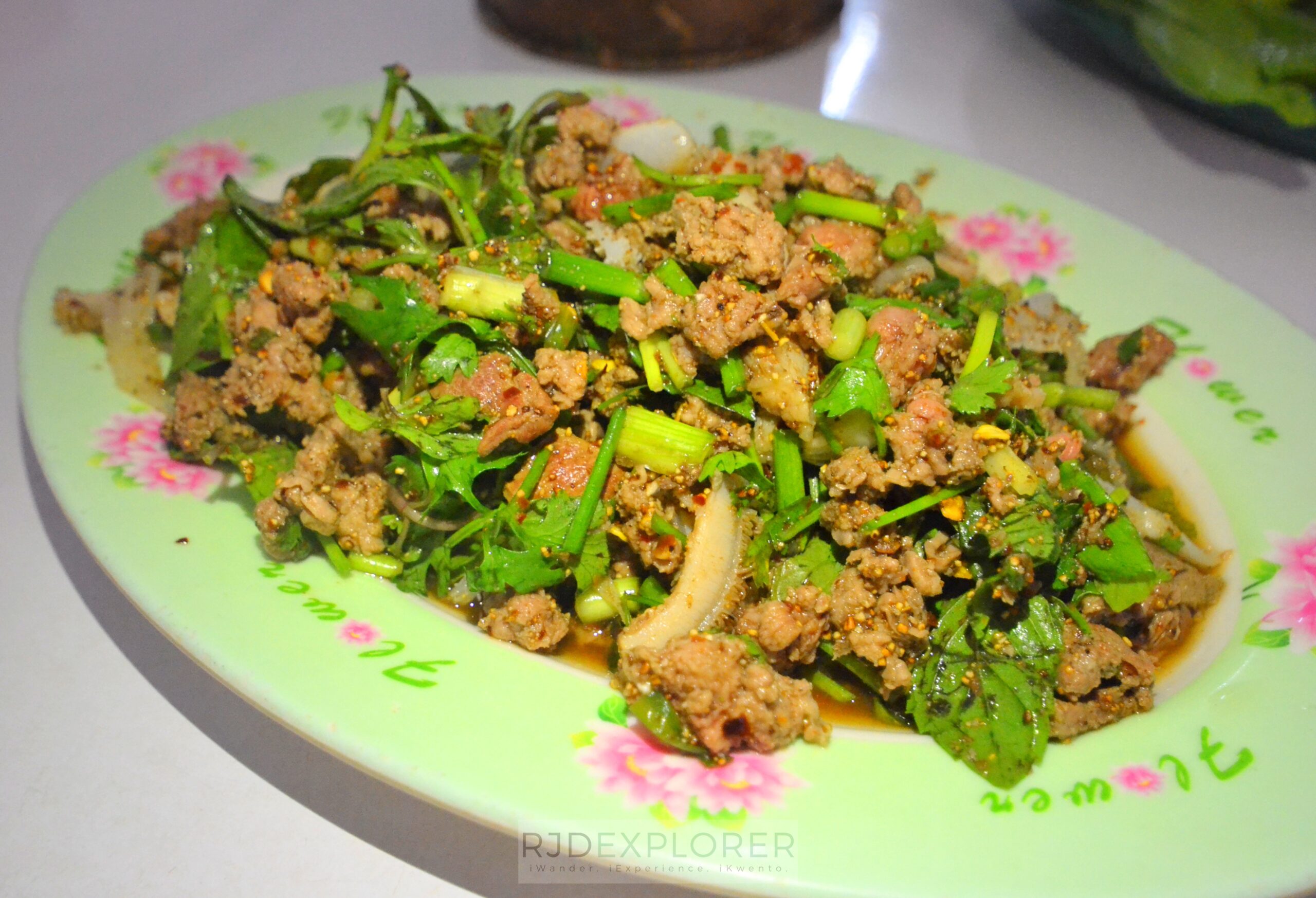 LAOS ITINERARY: Where to Stay
Another thing that makes me consider revisiting Laos is the cheap accommodation rates. Hostel rates are cheap yet it still includes a simple breakfast. For Luang Prabang, I stayed at Downtown Backpackers Hostel, Vang Vieng Rock Backpackers Hostel in Vang Vieng, and Hive Hostel in Vientiane.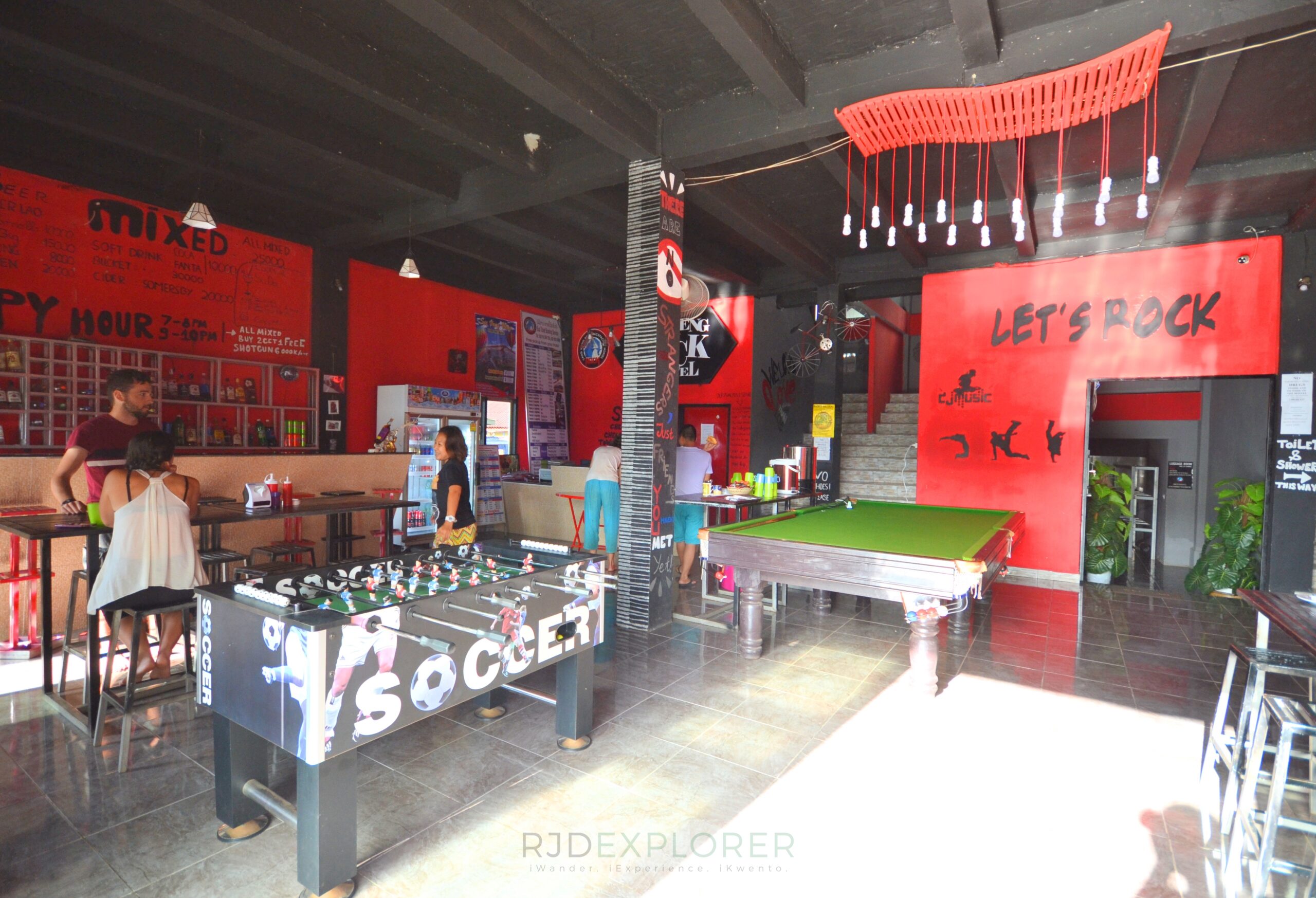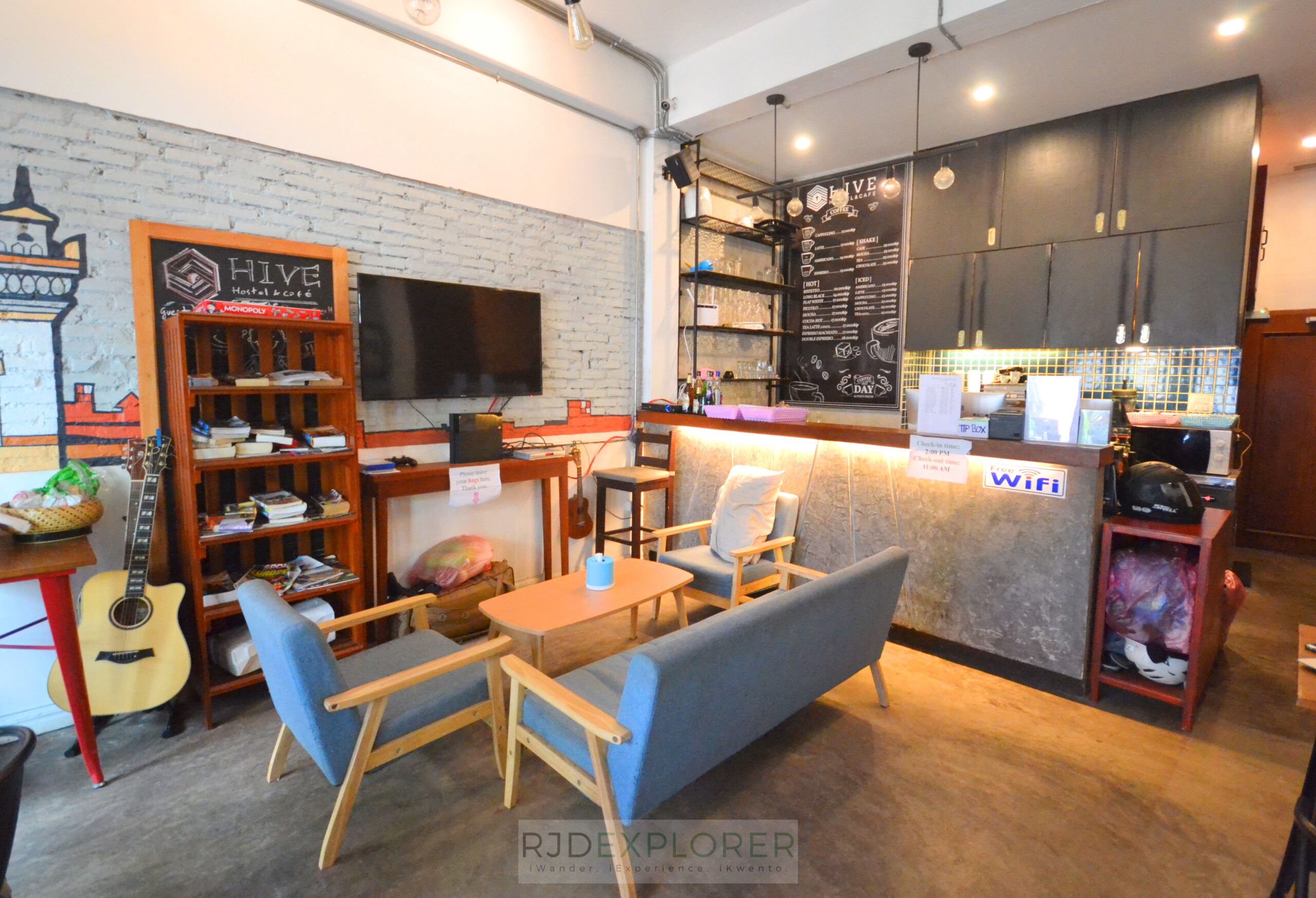 LAOS ITINERARY: Sample Expenses
**This sample expenses is utilizing a border crossing at Chiang Khong (Thailand) – Bokeo (Laos).
Transportation
Laos Border to Huay Xai Bus Sta	   16,000
Bus to Luang Prabang		   120,000
Luang Prabang Bus Sta to Center	   20,000
Van Luang Prabang to Vang Vieng	   120,000
Bus Vang Vieng to Vientiane	   60,000
Return bus to Buddha Park	   12,000
Tours
Bike + gas rent share to Kuang Si  64,000
Vang Vieng Tour			   115,000
2 days bike rent Vientiance	   20,000
Lao Massage			   110,000
Tourist Fees
Kuang Si Waterfall Entrance	   20,000
Buddha Park Entrance		   5,000
That Luang Entrance		   10,000
Patuxai Entrance		   3,000
Food Budget			   500,000
Accommodation
Downtown Backpackers (LP) 3 nights	123,000
Vang Vieng Rock Hostel (VV) 2 nights	65,000
Hive Hostel (V) 2 nights		140,000
TOTAL:	LAK 1,415,000 ~ USD165, PHP8,500